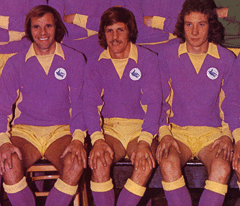 Wigan are one of those clubs that we don't have six decades worth of matches to look back on, so some of the questions will be solely about them with no City connection – answers will be posted on Saturday.
60s. Can you identify this man from these clues?
"Freed by his home town club in 1961, this midfielder dropped out of the Football League to join Wigan, only to return to it three months later with a club he would later manage. He had a season doing a kind of military service at a Recreation Ground, before he retired having played less than a hundred games in the Football League. He enjoyed greater success as a manager, with all of his work in that capacity in this country occurring a long way away from his northern roots. He won two titles in what is now called the EFL (pipping City to top spot on one of those occasions) with the first of them coming at a club where they still sing about the noise the Guildhall clock made over a hundred and fifty years ago and the other at one of the pair of London neighbours he managed - he also found time to have spells in charge of both of Kuwait's biggest clubs.
70s. The majority of this man's playing appearances came during the previous decade, but the last few of them were at Wigan when he was appointed as Player/Manager in the mid 70s. In 1978, he returned to Springfield Park as the country he was managing played a friendly against Wigan and he was to die twelve years later in a road accident in which someone who returned to the game this week was also involved – who am I describing?
80s. Frozen out by his country following an incident involving a crash in a stolen car while on youth team duty in Switzerland in 1975, this pretty regular scorer against City only played twice for his country despite a scoring rate of about four goals every ten matches in a senior career that lasted fifteen years. He was playing for the club which he holds the total goalscoring record for on a day when more than fifty spectators lost their lives, while he ended his playing days at Wigan where he managed close to a goal every other game during his two seasons with them – who is he?
90s. This man played twice for City against Wigan during this decade, who is it?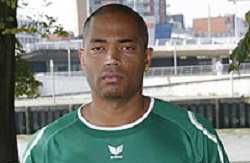 00s. Another former City man who played against Wigan to identify.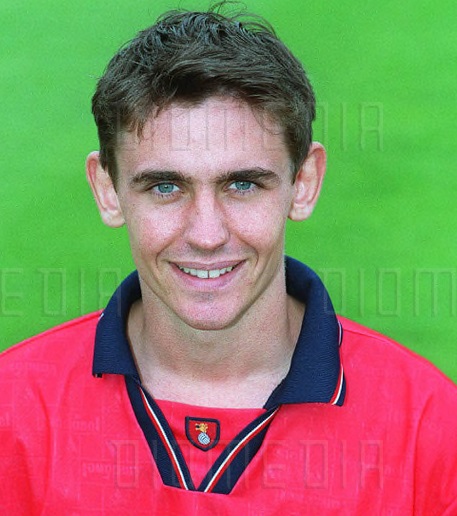 10s. Name the three Welsh internationals who were in the last Wigan squad to face City.
Answers
60s. Ex Liverpool, Wigan, Portsmouth and Aldershot player and Fulham, Portsmouth and Chelsea manager Bobby Campbell.
70s. Brian Tiler's Zambia side were beaten 2-1 by a Wigan team featuring Bobby Charlton and future City "legend" Jake King. The former Rotherham and Villa player died in Italy when the minibus he was travelling in with Harry Redknapp (they were there for the 1990 World Cup) was involved in a collision.
80s. Bradford City's record goalscorer, Bobby Campbell.
90s. Winston Faerber.
00s. Gareth Whalley.
10s. Craig Morgan, Craig Davies and Shaun McDonald.