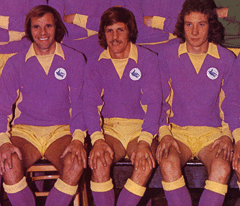 Six questions about lovable Leeds United – the answers to follow tomorrow.
60s. The man on the left of this picture averaged a goal every two and a half matches during a career which began in the late 50s and ended in the early 70s, but when he left Leeds in 1967, his record with them and his first club was better than a goal every other game, can you name him?
70's. Apart from a short spell with a club even further to the north right at the end of his 17 year professional career, this midfield man spent all of his time in the game playing for Yorkshire clubs. Signed from a club called West End F.C. (they also produced a player with the surname Beer who played league football). he started at Leeds in the middle of this decade and was probably one of very few in those early sides he played in who never won a full international cap – who is he?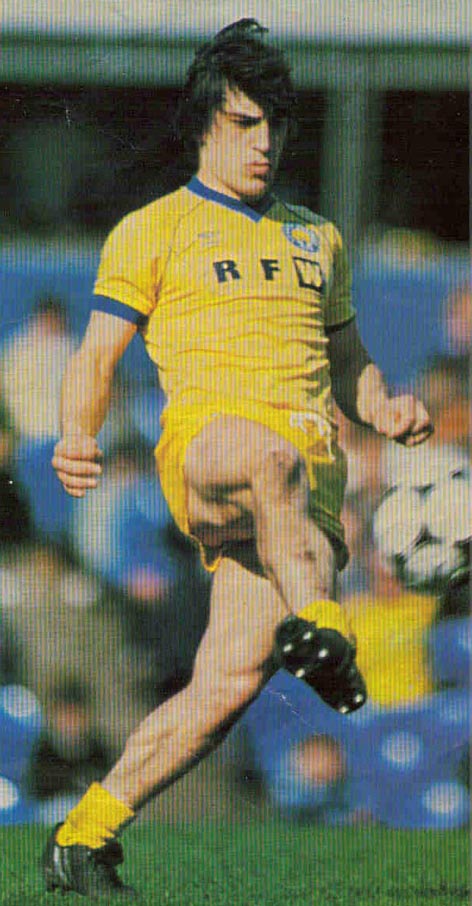 80s. Name these three Leeds players from this decade.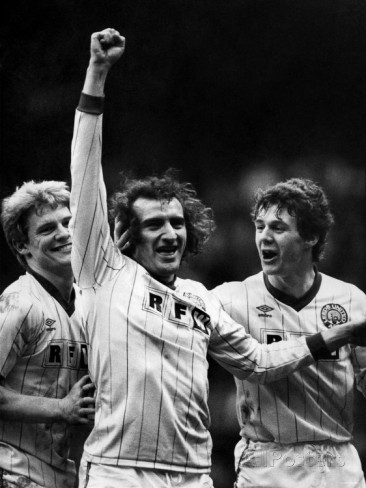 90s. This full back started his career at Leeds half way through this decade and has only recently retired from playing duty. He won 10 caps for his country and spent his career playing for a variety of clubs on opposite sides of Hadrian's Wall, including a pair of bitter capital city rivals – the picture is of him playing for his last club where he is still employed as a coach, but who is he?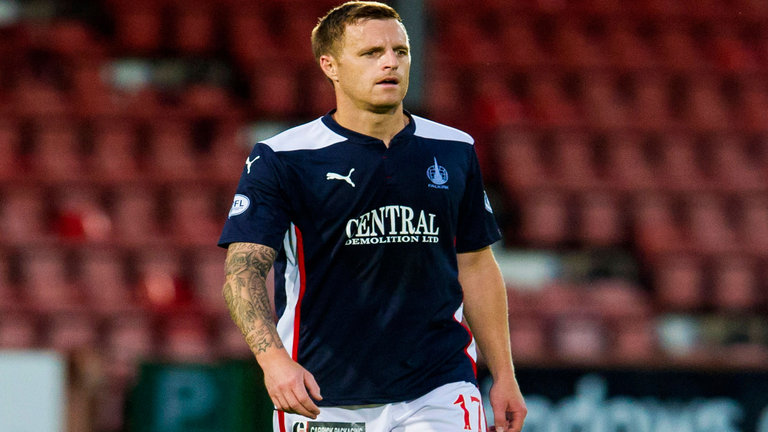 00s. Despite being at Leeds for nearly three years in the middle of this decade, the attacking midfield player photographed never played for them against us (the closest he got was when he was once an unused sub), but it was reported at the time that Leeds had pipped us to his signature when he signed for them on a Bosman. Capped twenty four times for his country, his only goal for them came in a win over Italy, can you tell me his name?
10s. Name this scorer for Leeds against us last season.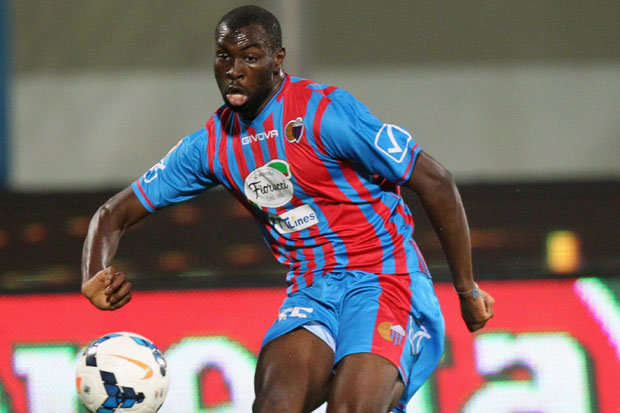 Answers.
60s. Jim Storrie.
70s. Welshman Gwyn Thomas, who went on to play for Barnsley, Hull and Carlisle after leaving Leeds – West End FC is a Swansea club that also features ex Swansea and Exeter striker Alan Beer among it's former players.
80s. From left, Aidan Butterworth, Kevin Herd and John Sheridan.
90s. Alan Maybury – he played for both Hearts and Hibs.
00s. Gylfi Einarsson.
10s. Souleymane Doukara