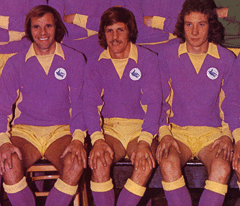 Another of those clubs where it's tough to put together a quiz based on games against them over the past six decades, so there aren't as many questions with a City connection today – answers to be posted on here tomorrow.
60s. They both retired from the professional game about halfway through this decade, but around a third of the three hundred and fifty seven matches in which they both appeared in the Brentford side took place in the sixties – can you name the two players concerned?
70s. After a single appearance for some riversiders, this defender arrived at Brentford via South Africa towards the end of this decade. He captained the club while making nearly 200 appearances for them over the next five years, before moving to an army town where he had another five year stay during which time he wore every shirt number from one to eleven – he returned to a new version of this club eight years later and helped them win promotion from the Isthmian League Division Three. In 2006, he was given two years to live after being diagnosed with motor neurone disease, but celebrated his sixty first birthday last August and currently acts as a Mentor for fellow MND sufferers. Who am I describing?
80s. The man on the right of this picture was on the losing side in the first of his two games for City against Brentford during this decade, but was part of a team that won at Ninian Park in the other, who is he?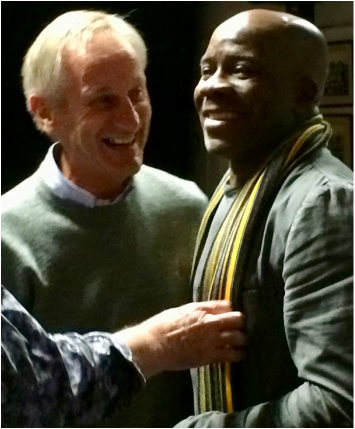 90s. Which player, named after the football team his parents supported at the time of his birth, played for us and Brentford during this decade?
00s. Just for a while, as he made an impact as a teenager in one of the biggest clubs in the land's first team, this player looked a real prospect, but, despite turning out for five different clubs, he didn't manage a hundred Football League appearances in his career. Around three quarters of the games he did play were in a Cardiff City shirt, but, by the time he was a non playing substitute in a game with Brentford early in this decade, his time at Ninian Park was coming to an end and he would soon be on his way to a side who will be hoping to regain their Football League status in the next few weeks.  Can you name the player I'm describing?
10s. What is the Cardiff City related reason why this Brentford player made the news recently?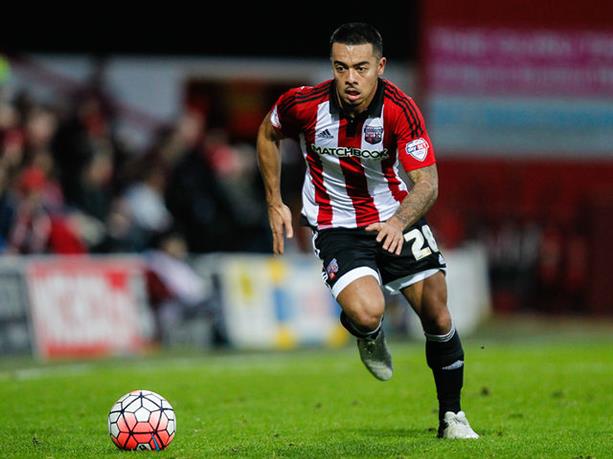 Answers.
60s. Goalkeeper Gerry Cakebread and defender/utility player Ken Coote – Cakebread played three hundred and seventy four times for the Bees, while Coote was never sent off or booked during his 559 appearances for them.
70s. Paul Shrubb.
80s. Derrick Christie.
90s. Anthony Philip David Terry Frank Donald Stanley Gerry Gordon Stephen James Oatway was named after all of the players in the QPR side of 1973 – he became known as Charlie when an aunt said "he'd look a right Charlie" after being told his name.
00s. Former Spurs midfielder Danny Hill.
10s. Nico Yennaris is the player Ben Turner was found guilty of racially abusing – the former City defender is currently serving a five match ban.