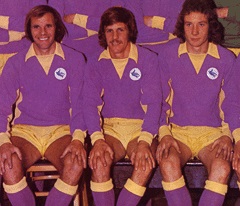 In the month since Wales kept their World Cup qualification hopes alive with wins over Austria and Moldova in early September, a couple of significant things happened.
First, after scoring a fine volleyed goal in a Champions League tie in Dortmund, Gareth Bale offered some hard evidence to back up claims that his form was returning after his two pallid performances for his country in the couple of must win matches they managed to get six points out of without the usual inspirational input from their talisman. However, a subsequent injury had Bale missing Real Madrid's game last weekend and the news that Wales had been dreading, but half expecting, was confirmed in midweek = he would miss the upcoming matches against Georgia and the Republic of Ireland.
Second, Sheffield United went to Hillsborough and won the Steel City derby 4-2 in a breathless encounter which was a great advert for the Championship. As to why this was relevant to Wales, that has to do with the impact made by twenty year old Blades winger David Brooks who was a thoroughly deserved winner of Sky's Man of the Match award.
Doubtless, most of you reading this will be aware of Brooks' dual qualification for Wales and England and how things had appeared to come to a head in the summer, when, having been selected in the Wales squad for the prestigious Toulon Under 20 tournament, he withdrew from it soon after and turned out instead for England.
Not just that though, Brooks then only went on to pick up the Player of the Tournament award as England added to the haul of trophies they have won in age group football lately.
So, it seemed that Wales would have to concede defeat on Brooks and move on, but then, when they went into their Euro Under 21 qualifying match with Switzerland last month, there he was starting, and scoring, for his mother's country of birth – Brooks' subsequent selection in the Wales squad for the two games this weekend confirmed that Wales had, indeed, got their man.
Brooks was so good in the Sheffield derby that there were those, including myself, who were not averse to Chris Coleman plunging him straight into the senior side for another pair of matches where the manager felt nothing less than two wins would do.
When you also consider that, in years to come, the one player who will come into most Welsh people's minds when the double header with Austria and Moldova in September 2017 is recalled will be Liverpool's Ben Woodburn, the seventeen year old scorer of the goal which beat the Austrians in Cardiff and, a few days later, the creator of the goal which got Wales the lead they must have been doubting would ever come against the bottom of the table Moldovans.
Entirely predictably, Woodburn's huge impact in this pair of vital games  led to Bale comparisons with it being taken as read by many that he would be in the starting line up for Georgia.
Very promising talents though they were, there was very much a flavour of the month feel to both Brooks and Woodburn which made the chances of selection for Tom Lawrence, the man who had started in both games last month, look bleak. Lawrence had done pretty well in both games, but there was a definite feeling about that he had been overtaken by events and it was almost as if his time as a pretty regular member of the Wales starting line up had come and gone in the blink of an eye.
I'll admit that Lawrence's name was not in my predicted starting eleven for last night's match in Tbilisi and this is someone who has championed his cause ever since his very impressive showing as a lone striker in a friendly with the Netherlands two years ago speaking here.
Quite why Lawrence had slipped back somewhat in how he was viewed by supporters is hard to understand really and I suspect it had more to do with how his rivals for selection were perceived than any real shortcomings on his behalf.
I suppose Lawrence's rather uneventful loan spell at the club in the 15/16 season would have something to do with why Cardiff City fans might not be as enamoured with him as they once were – for myself though, Lawrence's lack of impact at City had more to do with a manager who, so true to character, would look to the "safe" option rather than take a risk in even a so called must win game.
Nevertheless, Lawrence had gone from the next bright young thing in Welsh football to someone who tended to get overlooked by many supporters (even in a game where Gareth Bale was unavailable) very quickly – he's still only twenty three and, for a significant portion of last season, he was the best attacking player in the Championship, despite the fact he was turning out for a relatively weak Ipswich Town team.
Ironically, given my earlier comment about Russell Slade, when the Wales side was announced an hour or so before kick off with no Brooks or Woodburn in it and Lawrence filling a role just behind Sam Vokes, the feeling expressed by many on the messageboards was that Coleman had gone for a safe selection – four at the back, Joe Ledley and Andy King playing deep midfield roles alongside Joe Allen and Ben Davies, so influential as a left wing back lately for Spurs, concerned primarily with defensive duties, it read like a side set up not to lose (in other words a typical Slade selection!).
Aaron Ramsey in the sort of advanced midfield role he had filled so well in France last summer was, seemingly,  the one concession to the must win nature of the game, but with it transpiring that the static Sam Vokes' aerial prowess was being nullified to a large extent by the Georgian centrebacks, there might easily have been a feeling that a front three which had, apparently, been left to cope by themselves would pose very little threat to the home team.
Even with Bale, I could see Wales doing no better than drawing in Tbilisi, without him, it looked even more like the 0-0 or 1-1 I feared – I'd even begun to contemplate a 1-0 defeat. The thing was, I was in complete agreement with the consensus which had it that Georgia were a much better side than their world ranking and their record in the qualification group indicated, it was just that their inability to find the net often enough that was holding them back.
Georgia had been the better side in the 1-1 draw in Cardiff last year, they recovered well from conceding early on against Ireland last month and were probably worth more than another 1-1 draw by the end – they then went to Austria and it was the same score again. Georgia may have been winless after eight games, but they'd only lost three times and only in the home game against Serbia (a 3-1 defeat) had the margin of defeat been more than one goal.
So that was the size of the task facing Wales and when you take all of that into account, Coleman's selection starts to make more sense. It strikes me that this was another of those occasions where the different way of thinking between the pros and the punters shines through.
Although it could hardly be called a clamour, there was some support for starting with not only Woodburn and Brooks in the side, but also another seventeen year old in Chelsea's Ethan Ampadu – usually those advocating such a selection wanted to see an attacking approach as well, Coleman's selection, it was argued, did not provide that.
I'd been for picking one of Brooks and Woodburn, but not both, while I also argued that, if Wales were going to play three centrebacks with Davies at wing back, then Ampadu looked the best equipped in the squad to fill the vacancy caused by moving the Spurs man out of the back three. That's the thing though, it's like Fantasy Football for us, whereas for those charged with selecting the team that actually takes the pitch, it can mean being in a job when the games starts and having the decision made to get rid of you sometime in the following ninety minutes or so.
I'm not saying Chris Coleman's job was on the line yesterday, but just imagine what would be being said now if we had gone all gung ho with a team full of youngsters and lost, or even drawn?
Coleman got it right, again, last night. Unlike some of us, he remembered that Tom Lawrence was probably our best attacker in both of the games we played last month before he made way for Woodburn – who then went on to become the story in either match.
In fact, Coleman got it right to the extent that, when I should have been cowering behind my sofa every time the ball went near our penalty box, I found myself increasingly thinking "we're going to be alright here" – by half time I was convinced we were going to win.
And the reason for my, highly unusual when it comes to the team I 'm supporting, optimism? Well, there were two of them – what was going on in the Georgian penalty area and what was going on in ours.
Georgia may have had more of the ball and they could pass it about very nicely at times until they got into the final third – there were plenty of times when they patiently probed and then found a chink in the Welsh armour as space was created down the flanks, but it, almost always came to nought because the cross that resulted was often overhit or just not accurate enough.
Shorn of two of their most influential attacking players, Georgia showed exactly why their scoring record is so bad and, for me, the only times our goal was under any sort of serious threat came when Giorgi Kvilitaia nodded wide from a very rare accurate cross in the first half, when Wayne Hennessey made his only serious save from Giorgi Merebashvili's shot in the second period and then there was a moment in added time when my calmness was disturbed as Kakabadze found oceans of space down the right only to make a mess of his cross in true Georgian style.
By contrast, Wales were, in some ways, reminiscent of this season's Cardiff City as they used their less than fifty per cent possession to look a lot more dangerous than their opponents. Wales were hardly Cardiff like in how direct they were, but there was no sense of taking three passes where one would do which you can get from some "passing" teams these days.
It took less than four minutes for Lawrence to make an impact as he cut infield past two opponents before setting up Ramsey who created a good chance for himself with a lovely first touch, only to then shot wide with his left foot from fifteen yards. It was the sort of chance that you would have expected Ramsey to have at least hit the target with and I remember wondering at the time if we would have such a good chance again in the game.
The one King had when Allen's delightful flick left him in space on the corner of the penalty area wasn't as clear cut, but his slightly mishit volley, which bounced into the ground and then forced Giorgi Loria to punch clear with three Welsh players poised to head home offered another suggestion that Wales had enough in them to cause the home side's defence problems.
Another lovely pass,, this time from Ramsey, saw Vokes neat flick fly a yard wide and Lawrence then shot not far over from the edge of the penalty area after being set up by the target man.
Lawrence was not to be denied though four minutes into the second half, when he received a pass from Ramsey created space for himself and then shot home from about twenty two yards with his right foot for a goal that was slightly reminiscent of Woodburn's against Austria  – although, claims that goalkeeping error played a part seemed more valid this time than they did for last month's goal.
Lawrence was rampant for a while after that, but understandably I suppose given the circumstances, there was a tendency for us to sit deep against opponents who were not demonstrating that they had the weaponry to hurt us.
Despite Wales' more defensive approach, they still managed to look more likely scorers of any second goal the match might provide, notably when Ramsey's shot brought a fumble from Loria that Vokes almost cashed in on and then when Rambo's cross just eluded sub Hal Robson-Kanu.
Robson-Kanu for Vokes was a predictable change, as was Dave Edwards for Ledley, but if Chris Coleman did err last night then maybe it was in bringing on the wrong seventeen year old in added time because the more defensively aware Ampadu would not have let his opponent go in the way Woodburn did in helping to create that late scare I mentioned earlier.
However, Wales hung on for a result which heaped the pressure on the Republic of Ireland,who stood four points behind them as they kicked off against Moldova in Dublin. In truth, the only way this match might have become the embarrassment that saw Wales assured of second place last night would have been if Moldova could have got to, say, the hour mark still level and then taken advantage of increasing Irish desperation.
Instead, the visitors couldn't even get to the three minute mark without conceding to Darrel Murphy and, by the twentieth minute, he'd scored again. That was the end of the scoring, but although a 2-0 home win against the group's whipping boys might not look too impressive after a start like that, the fact of the matter is that, under the current qualification rules, it was the victory alone, rather than the size of it, which was all important for the Irish and they may have been trying to conserve some energy before their short trip to Cardiff before Monday's showdown.
I'd long given up hope of Wales topping this group and I'm still pretty certain that this will turn out to be the right decision, but the door to automatic qualification creaked slightly ajar in the other game in the group in Vienna when an Austrian side with nothing to play for beat leaders Serbia 3-2 in a thrilling encounter. So, the possibility of a further slip by the Serbs at home against Georgia on Monday and a Welsh win over Ireland leading to us not having to go through next month's Play Offs does exist – I don't think it will happen, but yesterday was a time when some of my preconceived opinions about this group were disproved.
Will Wales be able to see off the Irish on Monday though? Well, I'm more confident now that we know that whatever else happens, Ireland have to win. Historically, Ireland have been good at avoiding defeat in tricky looking away games and I think it would have been a lot easier for our opponents if they came here knowing a draw would be enough because they would be playing to their strengths then, they certainly won't be doing that now on Monday now.
For so long, Wales' target seemed clear – to stand any chance of staying in the World Cup, they needed to win their last four matches. However, the possibility that a draw against Ireland would be enough to get us in the Play Offs now exists – whether this is a good thing given the uncertainty it could create is arguable mind. Anyway, anyone wanting to explore all of the different permutations that still exist would be advised to read this and if they could then produce a simple twenty word precis for me, it would be much appreciated!
Finally, Cameron Coxe and Rhys Abbruzzese were the full backs again and Mark Harris came off the bench as a couple of goals by Leicester's George Thomas and one by Man City's Matthew Smith secured a 3-1 win in Liechtenstein for Wales in their Under 21 qualifying group. After starting with three away games, they now face Bosnia and Romania at Bangor next month.
There were also a couple of games in Rhyl at Under 19 level between Wales and Switzerland this week. There were six City players in the squad, but only James Waite was in the team for the first of them, which was won 4-3 by Wales after they had been 2-0 and 3-1 down. Whether George Ratcliffe, Adam Sharif, Jack Bodenham and Sion Spence would have got any game time in the second match, I don't know, but the Swiss gained revenge with a 2-0 victory – the other City player in the original squad, Ryan Reynolds, had to drop out, presumably because of the injury he sustained in the recent City Under 23's game with Charlton.