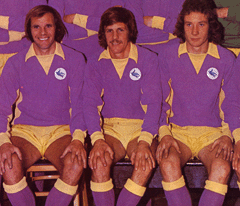 I find Jay Bothroyd to be one of the most fascinating City players of recent times. I was not happy when he signed for us because, although I thought we were getting an undoubtedly talented player, he had under achieved throughout his career and largely wasted that ability which should have made him stand out from the norm.
For the next nine months Jay proved me wrong as he not only showed that talent, but also a work ethic which came as something of a shock to someone who had written him off from a distance. Jay became one of, if not the, most important player(s) in the team and the extent to which he had won me over was reflected by him being my choice for our Player of last season.
There is a "but" though in all of this and it comes in the way that his form faded away in the last weeks of the season when it appeared to me at least that, having spent all season showing an exemplary attitude, he began to let all of the praise he was getting go to his head somewhat (to be fair to him, I should also mention that the increasing habit of knocking the ball long to him as he became just another targetman did not help either).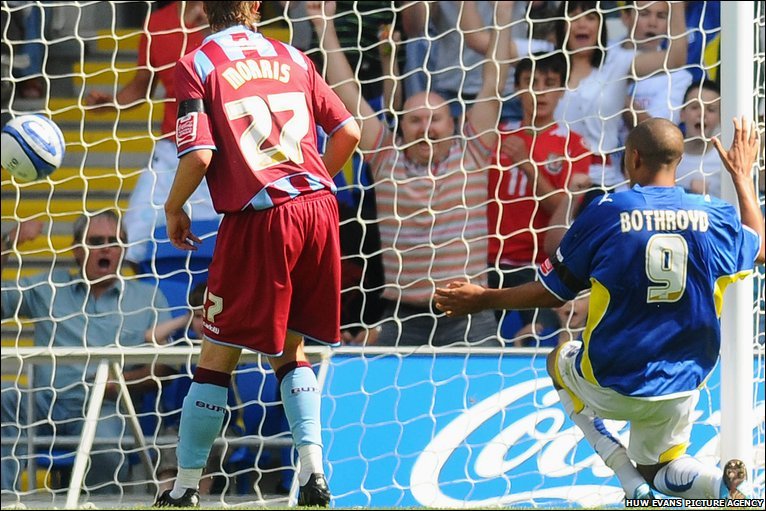 I like it when City players show arrogance – I loved watching Danny Gabbidon nutmeg Darren Huckerby a few years ago and I didn't mind it when Danny took the occasional liberty because he proved that he was good enough and quick enough to get away with them at the level he played at with us. However, if you are going to take those liberties you need to have the ability that entitles you to do so and, just as important, you also need to know when it is the right time to take them and it's on that latter point that I think Jay sometimes falls down.
Take the first penalty he took in last night's 3-1 Carling Cup win over Dagenham and Redbridge for example. The length of run up he took surprised me because it suggested he was going to blast it, but when he started sauntering up to the ball I immediately thought of a penalty taken a few years back by another talented under achiever Michael Ricketts in our televised match with Ipswich in 2005. Ricketts tried to be too clever by half and, after virtually walking up to the penalty spot ended up looking foolish as his weak effort was easily saved by Lewis Price. Ricketts gave the impression that looking cool was almost as important to him as sticking the ball in the net and the same applied to Bothroyd last night – he did not deserve the second chance referee Pike gave him when an opposing player apparently encroached and you could understand Michael Chopra's desire to get the ball off him to try to show him how it should be done.
Given Bothroyd's personality, I was expecting his second effort to be similar to his first in an attempt to prove that his approach had been right all along, but, thankfully, common sense took over and he efficiently despatched the ball into the opposite corner of the net to his first "effort".
The thing is though that I would never want Jay to stop expressing his talent and become a "safer" player. Most of City's best moments (especially in the first half) last night came when he had the ball played to his feet and he used his touch and vision to put runners into space.
I suppose what I am saying is that players like Jay Bothroyd walk a fine line between skilful team player and self indulgent maverick.
For much of his pre City career I got the impression that Jay was on the wrong side of that line, but, so far at least, he seems to have mostly been the right side of it with us. However, you only have to hear Dave Jones talk about him a few times to realise that Jay is a player who needs to be worked on and chipped at constantly – would our manager have been quite as critical of another one of our players if he had missed from the spot in the same way as Bothroyd did last night? I'm not sure he would have.
However, the work that I am sure our manager and coaching staff put in with Jay has to be worthwhile when you see what he is capable of when he stays on the right side of that line – I don't know how many of the current side would cope in the Premiership if we got there, but I am pretty sure that a Jay Bothroyd playing for the team and not himself would be able to.
*Originally published on 13/8/09.