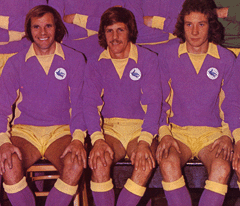 Despite having presided over a run of results which would see him lose his job at some other clubs, it looks as if Dave Jones has been given a substantial war chest for the January transfer window by Vincent Tan in a bid to revive what has become a faltering promotion challenge.
With the transfer window having only been open a few hours, we have been linked with all manner of players – with varying degrees of plausibility we are being told that we are on the brink of signing (takes a deep breath) Danny Shittu, Jonathan Woodgate, Gary Kenneth, Mark Reynolds, Glenn Loovens, Andy O'Brien, David Wheater, Wayne Routledge, Adam Hammill (who, reportedly has a clause in his contract which says that Barnsley have to allow him to talk to any club which makes an offer of £500,000 for him),  Marvin Bartley, Steve Howard, Jon "the Beast" Parkin and James Vaughan – I'm sure there are others I have forgotten about as well.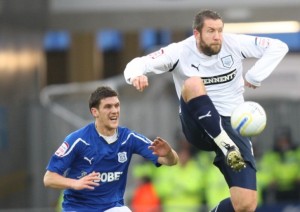 Out of all of those names, O'Brien and Vaughan appear to be more likely than most to make the move to Cardiff – Bolton defender O'Brien has been at Leeds on loan and was widely expected to complete a permanent free transfer move to them in the coming days, but it has been widely reported that he was in Cardiff on Thursday discussing a possible move. Everton striker Vaughan's £1 million arrival was being called a "done deal" by "in the know" posters on messageboards on Wednesday, but it now seems that the clubs are still haggling about how much of the fee will be paid up front. The one signing which appears almost certain to go ahead is the one to bring in Preston's burly centre forward Jon Parkin in for £100,000 – it's easy to look at Parkin's size and conclude that he is just an immobile lump who shouldn't be out on a football pitch, but he has scored exactly one hundred goals in three hundred and sixty nine career appearances (including as a substitute) and has surprisingly good ball skills for such a big man. Parkin is available at a knockdown price because his contract runs out in the summer and, if he does sign, I think he represents a good start to the wheeling and dealing Dave Jones intends to carry out this month.
Of course, if some of these speculated moves do come off then it seems very likely that they will be financed, at least in part, by some player departures. Inevitably, this has led to suggestions that out of contract in the summer players like Jay Bothroyd and Chris Burke might be on their way out while the rumours about Michael Chopra leaving persist. Certainly, if we do bring in a couple of strikers and a central defender it would seem likely that someone in those positions amongst the current squad will be seen as surplus to requirements and, on that score, I see that the Daily Mirror is reporting that Crystal Palace will be putting in a bid for Gabor Gyepes – it promises to be an interesting few weeks.
Finally, can I wish a Happy 2011 to all readers of this blog with much of that happiness coming from some good news received in May!