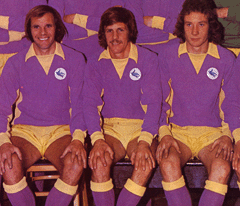 On 6 March Cardiff City faced Middlesbrough at the start of a thirty day period which they appeared ill equipped and unready to emerge from with their Play Off position intact. Our squad faced a month in which they would play ten times and this period would end with three matches in six days against the teams who occupied third, fourth and fifth positions at the start of our month of destiny. As for us, we were clinging on to the last Play Off spot a point ahead of seventh placed Sheffield United with a further four clubs (including Middlesbrough) within three points of them.
We did have at least one game in hand over all of our rivals for what appeared at the time to be the only Play Off spot still available, but the signs were that all of the off field rubbish and the disruption and fatigue caused by an injury, illness and suspension list which meant that our squad, which was too small really when everyone was fit and available, had sometimes got less than the full quota of substitutes available was catching up with the players.
City went into March in terrible form – in their previous match they had given away a pathetic penalty and a comic cuts goal in losing 3-0 at Deepdale to a Preston team that had played more than half of the game with ten men. In the match before that a very ordinary Barnsley side had scored twice in the first twelve minutes as they strolled to a win at the Cardiff City Stadium and our other four matches played in all competitions in faltering February had seen just the one win to go with a couple of very heavy away losses. After the Preston debacle, Peter Ridsdale had an argument with Dave Jones after our Chairman burst into the dressing room and started to read the riot act to the team – this altercation told us two things, first that our Chairman obviously does not subscribe to the maxim "let he who is without sin cast the first stone" and second the sort of pressure being put on the players and manager to secure, at the very least, a Play Off spot because, without new investment or a top six finish, we are Donald Ducked.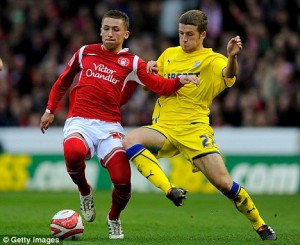 Bearing all of this in mind, how do you think most people would have expected the Cardiff City team to fare fare over the thirty day period starting on March 6 and then consider further the following;
1. In the High Court on 10 March, Mrs Registrar Derrett (the lady who has the authority to wind the club up) said "On the face of it this company is not able to pay its debts as they fall due. The only basis, I'm being told, on which there is a prospect of this being resolved is through a third party investor, but there is no evidence before the court. However, I take note that it is only the second hearing. I will grant an adjournment for 56 days and that is for settlement in full."
2. The Player's wages were not paid on time at the end of March.
3. Apart from Crystal Palace, all of the sides we played had brought in players on loan which enabled them all to indulge in varying degrees of squad rotation, a luxury denied to us by the transfer embargo we are under.
4. If anything, the injury, illness and suspension absentees became even more marked over the thirty day period as, out of all the players who could realistically be called first team contenders, only David Marshall, Gavin Rae, Tony Capaldi, second choice keeper Peter Enckelman, Darcy Blake and Ross McCormack  were available for each match (and some of those were playing while carrying knocks or had to be substituted during games due to injury).
5. In the home match with Leicester on 30 March, the team finished up with ten players (one of whom was a hobbling passenger) and a back four consisting of an eighteen year old at right back, two more full backs at centreback (one of whom had probably never played there before in his career) and the division's leading scorer at left back – there was not one outfield player on the pitch in the final twenty five minutes of that match who could match the aerial prowess of at least three of their opponents.
Surely all of the above represents a recipe for disaster over that vital thirty day period? Well, for a week or so it did appear that way – after an encouraging win over Middlesbrough to start things off, a feeble defeat at lowly Ipswich in one of the games in hand followed by a single goal loss to rivals Leicester meant that defeat at in form Coventry would see City lose their top six spot to the Sky Blues. Things were going according to the form book when Clinton Morrison put the home side ahead, but then City did something that they weren't supposed to – win after conceding the first goal!
Okay, the win came courtesy of a controversial penalty in added time, but, even at the time, there was a feeling that a corner might have been turned and since then, on the pitch at least, things have just got better and better. Seven points from the next three matches (I still can't figure out how we didn't beat Sheffield United to make it nine), sent us into that trio of games with our Play Off rivals in good spirits but I don't think anyone could really have believed that they would go so well. Firstly the return match with Leicester was won in heroic fashion, our South Wales rivals were beaten courtesy of an added time goal and then we finished off with a point at third placed Nottingham Forest.
Yesterday saw the last of those matches as we played out what was a fairly tame 0-0 draw in which we had the better of things in the first half but individual errors presented Forest with the better chances in the game and, by the end, we were hanging on pretty desperately. However, when you consider that Mark Hudson, Kevin McNaughton, Gabor Gyepes, Paul Quinn, Chris Burke and Peter Whittingham were all out injured, that others like Mark Kennedy, Anthony Gerrard, Kelvin Etuhu and Joe Ledley do not have the luxury of gradually becoming "match fit" after their recent injuries and that we were playing against  a team that was trying to set a club record for successive home wins, then yesterday's result is another outstanding one.
So, the ten matches which I was pretty convinced would see our Play Off challenge falter and, probably, die, in fact ended with us having a record which reads;
P 10   W   6   D   2   L   2  f   13   a   9   Pts   20
During this period we overtook Leicester and Swansea and that one point gap over seventh place has grown to six.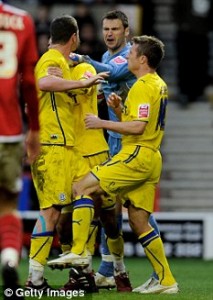 Nothing has been achieved yet of course – people only need to cast their minds back twelve months to when we blew a better position than the one we find ourselves in now to realise that and, if things were to go wrong for us again, then people like me would be just as critical of our manager and players as we were last year. However, if last night's, regrettable bust up between Gerrard and Marshall proved one thing, it is that we will not be able to accuse this group of players of not caring.
After using about a thousand of them to reach this point, I can now say that I entitled this piece "Think of a word" because I wanted to come up with one word to describe how I felt about our player's efforts over the past thirty days, I used "Proud" to describe our tremendous win over Leicester, so "Delighted" will do this time around.