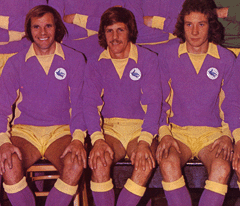 I've been writing on games I've watched on this blog for over four years now and have always started with a basic target of doing something like one thousand words on each of them. I think that I have pretty much managed to do that despite there being so many ordinary matches I've watched during this time, but, I know when I'm beat and I'm not going to even attempt to reach half that target when it comes to last night's goalless draw at Cardiff City Stadium between Wales and the Republic of Ireland!
Wales got their draw through some fine late saves by Boaz Myhill and some capable defending by skipper Ashley Williams in particular (there are still Cardiff fans who don't rate this guy, but I just wish it had been us who had got him from Stockport all of those years ago rather than the jacks), but they never looked like winning the game. It was a night which brought home how much Wales rely on Gareth Bale for an attacking threat – a fit Aaron Ramsey would have helped a "samey" looking midfield five (at least in terms of the predictability of their passing) as well. In saying that, I thought Craig Bellamy, ill suited physically to the lone front runner role he was given, was one of a few Welshmen to perform pretty well – his clever play when moving into wide areas threatened to open the Irish defence up at times, but the midfield runners tended to lack the speed and/or sufficient familiarity with finding themselves in advanced positions in sight of the opponents goal to exploit his good work.
It was one of those games where everybody looked quite tidy in possession because they were given the time to play, but, having had a bit of whinge about City not playing much football against Bilbao on Saturday, I found myself wishing for something a bit more direct at times from Wales last night – I suppose I should be more easily pleased! Actually, there is a serious point here – the best way to play has to be to mix things up a bit surely?
At least Wales were able to get a draw against opponents who don't tend to lose many unless they are playing the really top sides, the same could not be said of the Under 21's who crashed to a disastrous 5-1 defeat to Finland in a qualifier for Euro 2015 at Bangor – that really is a throwback to the dark days of around ten years ago when the side went thirty odd matches without a win.