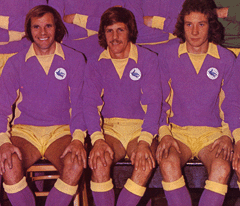 Six Jacks related questions, answers to be posted on here on Saturday morning.
60's. Can you name the two former Cardiff players in this photo and the jack third left in the back row who was with the club throughout the decade as part of a 17 year career as a Swansea player.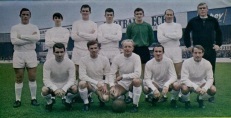 70's. Same format, name the former City player and the Glamorgan cricketer in this picture.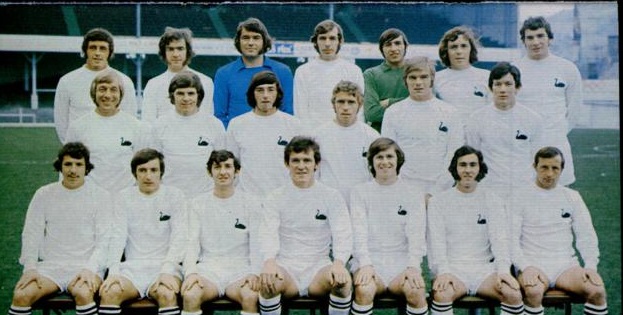 80's. Swansea's 81/82 season is remembered as the one where they challenged for the old First Division title. All bar thirteen of their league goals that season were scored by four players – one was an Englishman who had played for his country in the 70's and the other three were Welshmen (two of whom later played for City), can you name the four players?
90's. The player in the photo below seen in action for Swansea against City in the 90's is supposedly a City fan – he was still playing league football in the early part of this decade, who is he?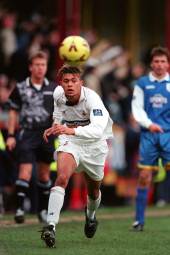 00's. Can you name the Swansea player who was shown a red card after the final whistle after the 2-2 draw at Ninian Park in 2009 had ended?
10's. Which club did the player who was used as a lone striker by us in the 1-0 home defeat by Swansea in November 2010 join on loan just before the January transfer window closed?
Answers.
60's. The Swansea player is Herbie Williams and the two ex City players are Ivor Allchuch and goalkeeper Dilwyn John.
70's. Barrie Hole is the ex City player (in between the two goalkeepers) and ex Glamorgan batsman Len Hill is at the end of the front row on the right.
80's. Bob Latchford, Robbie James, Alan Curtis and Leighton James.
90's. Jason Price.
00's. Tommy Butler.