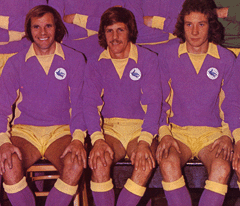 Six Southampton questions with the answers to be posted on Boxing Day.
60's. Almost 48 years ago Southampton beat us 5-3 at Ninian Park on 27 December 1965, how many league points have they gained on visits to Cardiff since then?
70's. The man being interviewed in this picture regularly featured in Southampton sides which played Cardiff during this decade – he's also been a relief landlord at the Romilly pub in Canton since retiring, can you name him?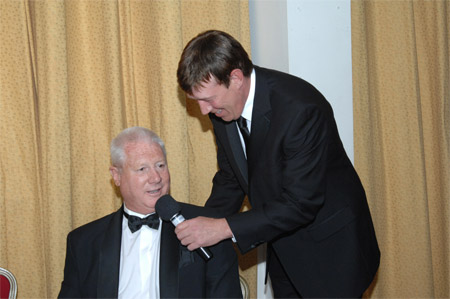 80's. Did people used to point at this Southampton player from this decades car as he drove past and say "oo, a blue banger!"?
90's. This centreback scored against us for Southampton during this decade and within a year he'd earned a £1 million plus transfer to another Premier League club where he picked up an injury in a pre season match which eventually led to him having to quit the game at 27 – name the player.
00's. The Southampton side beaten 1-0 at Ninian Park in 07/08 included two players who later had trials with us – one was in the starting line up that day and the other came on as a sub, but can you name them.
10's. Name the current Southampton striker who shares a surname with an international striker who played for us in the noughties.
Answers
60's. One point – a 2-2 draw in 74/75.
70's. Jim Steele.
80's. Rueben Agboola.
90's. Richard Hall.
00's. Gregory Vignal started at left back and Vincent Pericard came on as a sub.
10's. Tadanari Lee.