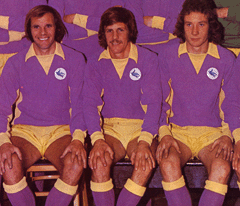 Same format as usual, six questions about our next opponents with the answers posted on here tomorrow.
60s. In what year was this photo taken and who were Forest playing that day?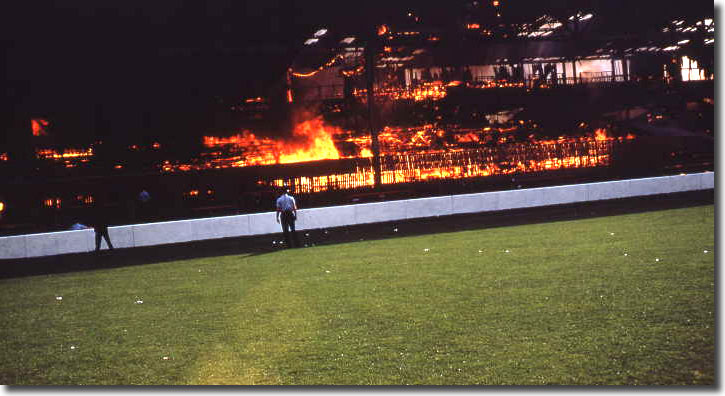 70s. Despite the badge he is wearing here, this player did turn out for Forest in the 70s and has the unenviable distinction of being one of the pretty low number of keepers who were beaten by a Derek Showers goal in a match at Ninian Park – who is he?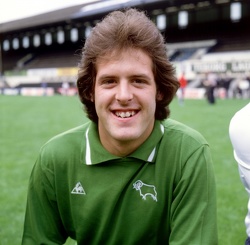 80s. Name the four people pictured here with Brian Clough – the person sat second left is a former Forest player from the previous decade.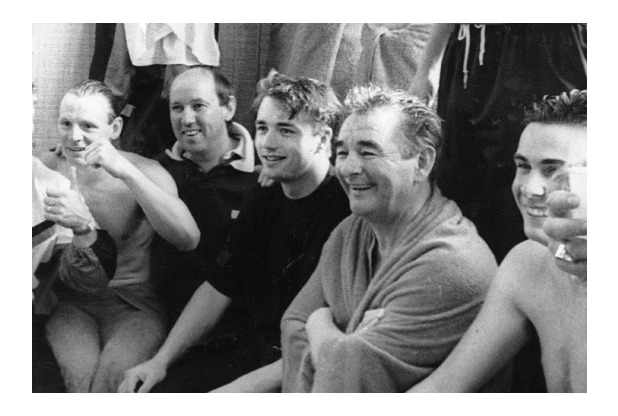 90s. Name the Forest player, who had three spells with the club, being presented with the trophy here.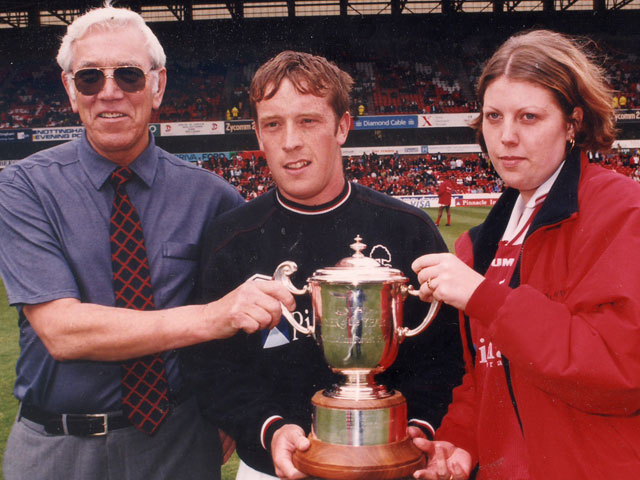 00s. Name the Welsh international, who shares his surname and on field position with a member of the Welsh squad named this week for the matches against Cyprus and Israel, who played against City for Forest during this decade.
10s. He has played for Forest at Cardiff City Stadium during this decade and has scored against them this season, who am I talking about?
Answers.
60s. The game between Nottingham Forest and Leeds United on 24 August 1968 was abandoned when a fire broke out in the Main Stand – Forest had to play their next six matches at Meadow Lane as a result.
70s. John Middleton.
80s. From left, Stuart Pearce, Liam O'Kane, Nigel Jemson and Steve Chettle.
90s. Alan Rogers.
00s. Darren Ward was in goals for Forest when we won 2-1 at the City Ground in 03/04, Danny Ward was named in the Wales squad this week.
10s. Danny Collins scored for Rotherham in their 2-1 defeat at the City Ground a fortnight ago.