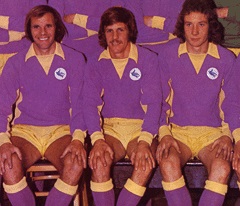 Six questions on tonight's opponents, I'll post the answers on here this evening.
60s. One was a meek colossus and the other an East Anglian born midfield man who, his fifteen months at Cardiff apart, played all of his football for teams on the other side of the country. Who are the two City players I'm referring to and what connects them when it comes to Cardiff v Norwich games at this time?
70s. Can you name the six Cardiff born players who turned out against Norwich for us during this decade?
80s. The player pictured was in Norwich sides which faced City during this decade. A solid  citizen (both in terms of playing style and build) who earned the nickname "Pud" at his second club (a coastal team of blues to the south of Norwich) – he was hardly the obvious candidate to take over in goals for this team after future City player Phil Kite was sent off in a League Cup tie with Brighton, but, not only did he do that, he also saved a penalty as his club won through in a shoot out. His last appearance at Ninian Park came in a notorious game from the next decade as City disappeared under a hail of goals from some stones, but who is he?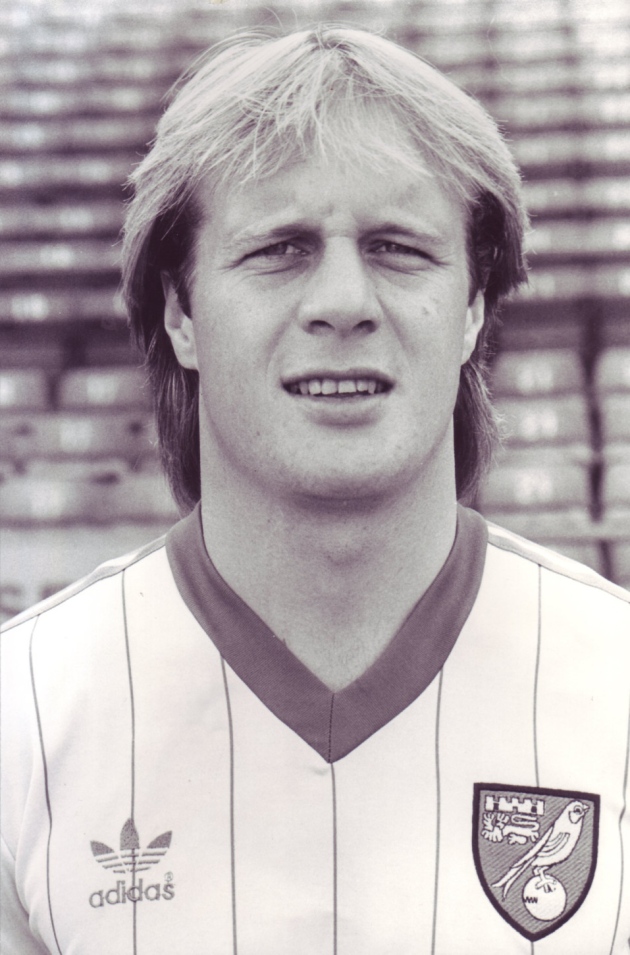 90s. He would later play for City, but which Norwich player of the early nineties spent a portion of his last season at Carrow Road on loan at Dundee United?
00s. Norwich were beaten twice at Ninian Park in league games during this decade and both times they featured two players who had been or were to be employed by Cardiff City, can you name the four of them?
10s. Who is this Houston born member of a Norwich team which faced City during this decade?
Answers.
60s. Richard Scott was signed from Norwich by us and went on to play for Scunthorpe and Lincoln. He and John Charles made their City debuts on 24 August 1963 (the opening day of the 1963/64 season) in a 3-1 win over Norwich at Ninian Park in a match made memorable by the latter's goal from a reported seventy yards out!
70s. John Toshack, Steve Derrett, John Parsons, Phil Dwyer, Gil Reece and Richie Morgan.
80s. Former Norwich, Gillingham and Maidstone full back Paul Haylock.
90s. Mark Walton.
00s. Norwich were beaten 2-1 in March 2004 and Malky Mackay was at centre half that day, while Phil Mulryne came on as a sub. In March 2007, City were 1-0 winners against a team which had Tony Warner in goal and Simon Lappin in its midfield.
10s. Zac Whitbread.