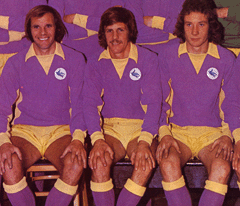 Six questions on our next opponents, answers to be posted on here tomorrow.
60s. Three parts to this question. First, name the two players in the photo who played for City. Second, name the player in the photo who went on to have a managerial career which, among others, saw him take charge of clubs in Greece and Egypt.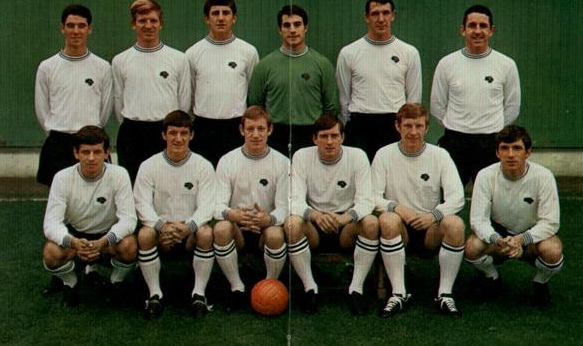 70s. Name the three members of Derby's 74/75 League Championship winning squad in this photo.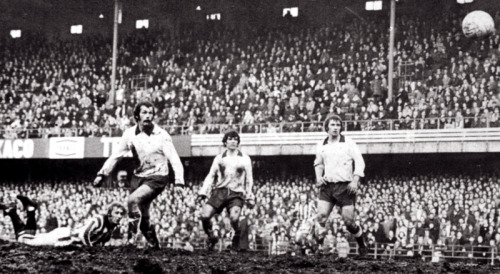 80s. Who is this?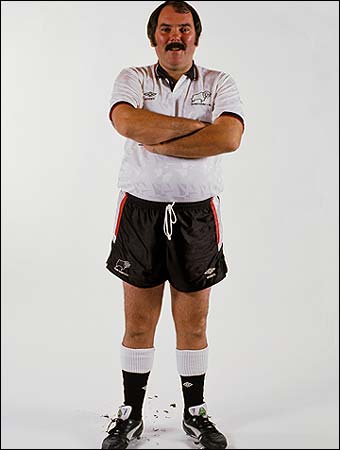 90s. Name this defender who was a regular member of my Fantasy Football sides of the late 90s.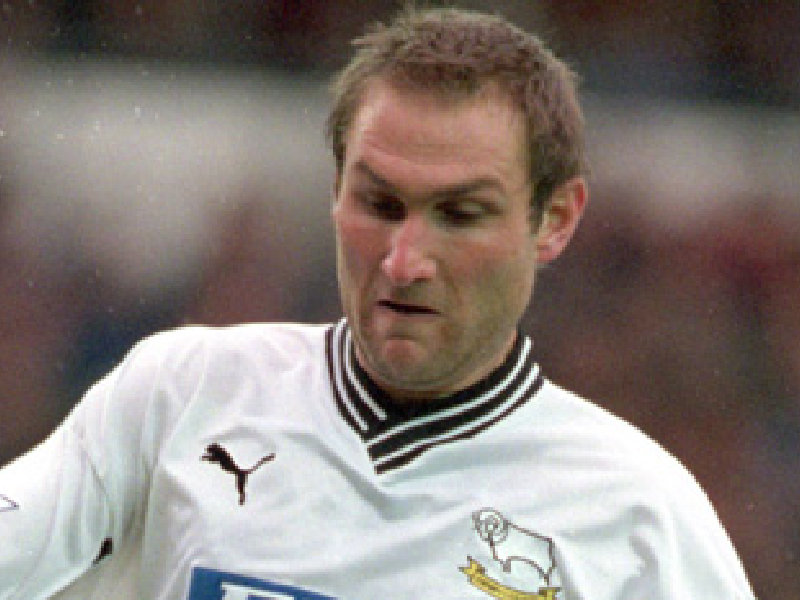 00s. He scored against City for Derby during this decade and has had a testimonial match at his current club, who am I describing?
10s. This player was a member of the last Derby squad to play City, but he made more headlines in his first appearance against us during this decade, who is he?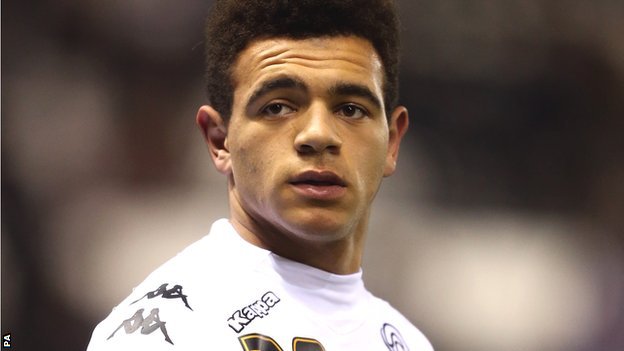 Answers.
60s. Second from the left in the front row is Willie Carlin, while Alan Durban is in the same position in the back row. Second from the right in the back row is Richie Barker, who, in a twenty year managerial career, had spells at Ethnikos Piraeus of Greece and Zamalek of Egypt.
70s. From left, Peter Daniel, Henry Newton and Colin Todd.
80's The late Bill actor Kevin Lloyd was born in Derby and was a supporter of his home town club – the kit he is wearing was from 1989.
90s. Horacio Carbonari.
00s. Everton's Leon Osman netted a late equaliser for Derby in a 2-2 draw at Pride Park in February 2004 during a loan spell with the Rams.
10s. Mason Bennett came on as a sub during Derby's 2-0 win here in February, having been a member of Derby's starting eleven against us in November 2011 at the age of just 15.