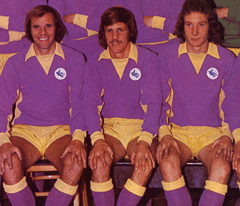 Six questions on tomorrow's opponents with the answers to be posted on here in the morning.
60s. This Bristolian is better known for his appearances in the First Division for another club, for whom he played nearly 300 times in the 70s, but, before that, he played almost as many matches for Bournemouth, can you identify him?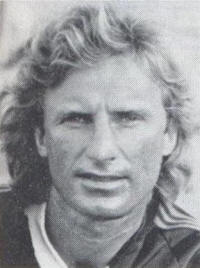 70s. A match at Millmoor during this decade was the setting for a former City player to equal a Bournemouth club record, who was the player and what was his achievement?
80s. Name this Bournemouth player from the 80s.
90s. Who is the Bournemouth goalscorer in this photo?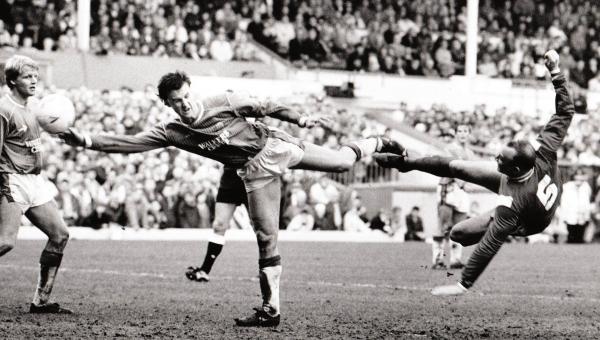 00s. James Hayter scored nearly 100 goals during his time at Bournemouth, what was unusual about one he scored against Cardiff during this decade?
10s. Which current City player has played ninety one minutes of first team football for the team this season, with ninety of them being against Bournemouth?
Answers
60s. Tony Powell who followed John Bond from Bournemouth to Norwich in the early 70s.
70s. Brian Clark equalled the Bournemouth club record for most goals in a league match when he scored four times for them in a 7-2 win at Rotherham in October 1972 – it was only his second game for his new club after leavi8ng City.
80s. John Beck.
90s. Future City player John Williams.
00s. Hayter scored the sudden death winning goal in a match between the clubs in the LDV Vans Trophy in 2002/03.
10s. Danny Gabbidon.