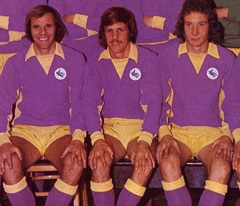 Another quiz featuring a question from each of the last six decades relating to our next opponents – answers will be posted tomorrow.
60s. A midfield player with a surname that sounded somewhat like a part of your head, he was born where a historic march started. His first professional club was Middlesbrough, who he helped to a promotion, but he had moved south to a wasp's nest before the sixties were out. Another promotion and run to the FA Cup Semi Final followed before he spent a season further south at the Hoe. Next, he went up the junction in Cheshire for five years, before coming over all Shakey – he ended his playing career Stateside at a stockade. Who am I describing?
70s. Can you name the Araneae who was an unlikely right back in a winning City team against Middlesbrough during this decade?
80s. Tonyrefail born, this defender played hundreds of games for another side that plays in blue and white, but his time at Cardiff was a brief and unhappy interlude in an otherwise decent career, He barely made it into double figures in games played for us, but one of them came in a defeat at Middlesbrough. His days looked numbered at Cardiff after he turned up late for a match a few weeks earlier and his last game for us came just over a month after we had played at Ayresome Park – who is he?
90s. Besides probably being Nottinghamshire club Boots Atheltic's most famous player, the man pictured was in a Middlesbrough side that were the victims of something of an FA Cup giant killing by Cardiff City, who is he?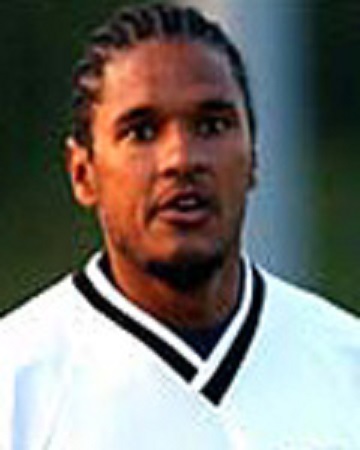 00s. Name this member of a City team which faced Boro during this decade.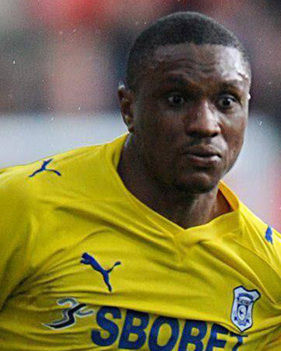 10s. With an English father and an Indian mother, this defender was the subject of an International tug of war between the country he had played Under 21 football for and the land of his birth. He opted to switch allegiances and is now playing his football back home, but early in this decade, he was in a Middlesbrough side that played party poopers at Cardiff City Stadium, who is he?
Answers.
60s. Former Middlesbrough, Watford, Plymouth, Crewe, Bury and Fort Lauderdale Strikers player, Ray Lugg.
70s. Mel "spider" Sutton moved from his normal midfield to play right back in our 1-0 win over Middlesbrough at Ninian Park on New Years Day 1972.
80s. Vaughan Jones.
90s. Richard Liburd.
00s. Kelvin Etuhu.
10s. Ex Wales Under 21 international, full Australian international and current Melbourne Victory man, Rhys Williams who was in the Middelsbrough side that beat us 3-0 in May 2011.