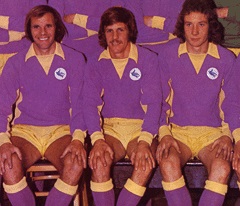 The feedback from my piece on the Norwich game contained a request that I make the latest entries on here available on subscription – I made enquiries about this after someone else asked the same question earlier in the year and didn't take it any further.
However, I've now decided that, if there is sufficient demand, I will offer a mail list service whereby subscribers receive the latest entries on here by e-mail as they are published.
So, if you are interested in subscribing to this service, can you e-mail me at paul.evans8153@hotmail.com with your name and e-mail address please.
As I'm learning as I go along here, it'll be akin to the blind leading the blind for a while and I daresay there'll be various cock ups along the way, but, hopefully, we'll eventually have a fully functioning mailing list for this blog!