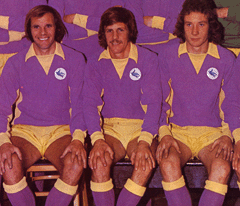 Judging by the best Cardiff City messageboard anyway, it seems that the main thing to come out of Jason Koumas' decision to retire from International football at the age of 29 is another chance for his critics to lay into Wales manager John Toshack.
It cannot be denied that Toshack's time in charge has seen an awful lot of international retirements from players within the squad and a fair proportion of them have continued their club careers for a good few years after quitting the international stage as well.
I shall come to my thoughts on why so many have decided to call it a day later, but let's deal with Koumas first. It is so easy to look at this from the viewpoint of "I don't like Toshack – he is an arrogant so and so who is always falling out with his senior players and this is another example of that", but, in the case of Koumas at least, the facts say to me that the exact opposite applies.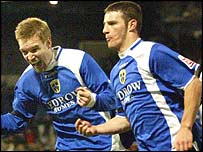 It would be unfair and wrong to say that Koumas never performed for Wales in the big matches. For example, I can remember him and Danny Gabbidon, the only two non Premiership members of the starting eleven that day by the way, being our best players for the First Leg Play Off game in Moscow for a place in the European Championships in 2004, but those sort of displays when it really mattered were few and far between from him.
Even in the pre John Toshack days, you couldn't help but notice the number of time that Koumas declared himself unavailable for Wales matches and so, given the way Toshack has been with some players since he took over, you might have thought that he would not have much time or patience for Koumas.
However, the truth is that the complete opposite applied. Dave Jones got a very good season out of Koumas in 2005/06 by making him the hub of virtually all of City's attacking play – nearly everything went through Koumas that season as others were charged with carrying out the more mundane, but necessary, aspects of the game for him. It seems to me that, certainly in the immediate aftermath of Ryan Giggs' retirement from International football, John Toshack rated Koumas so highly that he was prepared to do the same thing with him at International level that Dave Jones did in the Championship.
It could be said that, against the weaker opposition (e.g. Cyprus and Lichtenstein) , this plan worked, but Koumas was as unreliable as ever when it came to turning up for squads (especially for away matches) and, when he did, he found it much harder to influence games against the better sides.
It was interesting to hear John Toshack talk about Koumas and the Finland game at the Millennium Stadium. The Wales manager said that Bale, Collins, Bellamy and Koumas had played very little football in the weeks leading up to that game and said of Koumas that it was maybe asking too much of him to perform when he was so short of match fitness – therefore, if Toshack is to be blamed for anything, it seems to me that he was too supportive of Koumas rather than being guilty of poor man management.
As for other players retiring, well I think it needs to be remembered that Toshack was a pundit on BBC for Wales games before he got the manager's job. I dare say that many of his critics would have had a go at him if Toshack had been like so many recently retired ex pros who do a similar job and are blandness personified as they make sure they do not criticise their mates who are still playing, but Toshack wasn't like that – he was critical of the team and players when he thought it was justified and most of the time he was spot on as far as I was concerned.
However, it is pretty obvious that this would have some implications when he took over as Wales manager, but, a few well publicised cases apart, can Toshack really be blamed for the string of retirements we have seen in recent years? It needs to be remembered that competitive International fixtures come in two year cycles and, with Wales being out of the running a year before the actual tournament takes place so often, it quite often comes down to players having to ask themselves whether they will commit themselves to playing in the finals of a major tournament three years down the line (in the unlikely event that we were to get there of course). Therefore, for players at the age of, say, 32, they are making a decision about playing in an event when they are 35. Quite often, such a player would have retired by then any way, so is it any wonder that some of them, who, at the time. were probably unhappy at missing out on what they would see as their last realistic chance of making it to the finals of a major tournament, made the decision that they did (especially when they possibly felt that their decision could lead to an extension of their career at club level)?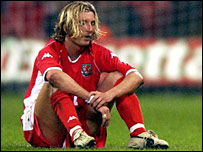 I believe that applies to probably the majority of those who have decided to call it a day. Of course, in the case of someone like Robbie Savage there was a personality clash involved, but, by the time Toshack became manager Savage was living off his reputation at international level as far as I am concerned – it may have been handy to have had an experienced head in our midfield, but, how much longer would he have been a first choice for Wales anyway (especially when you consider headless chicken performances like the one that had a big part in our defeat by Poland in the Millennium Stadium in 2004)?
In the case of more recent departures like Robinson, Fletcher and, even Koumas, I think there has been an element of them seeing the writing on the wall as far as their place in the team is concerned – the emergence of the likes of Ramsey, Collison, King, Edwards and Allen along with the already established Ledley could well mean that they could see that their international days would soon be numbered and jumped before they were pushed. Whereas in the case of Paul Parry's petulant retirement when he had been given the full support of Toshack and the Welsh FA while he put his International career on hold, this has to be seen as an own goal by the player which, possibly, later effected his form for his club.
That is not to say that Toshack is always blameless in these situations. For example, although he has always been rubbish when I have seen him play for Wales, I feel Toshack can be criticised for the frosty reaction he gave to the news that Danny Collins was considering making himself available for us again. Here is a player who is still relatively young at 29, who has played all of his recent football in the Premiership and has been voted Player of the Year twice by supporters of his former club – we could really have done with someone like him while Gabbidon and James Collins were out and our manager, surely, should have been more positive when Collins went some way towards offering him an olive branch?
Toshack isn't perfect by any means. Although it could be argued that, by beating the teams we should (albeit unconvincingly) and competing well up to now against the top two seeds in our group (who, let's not forget, in the final four of last summer European Championships), we haven't done too badly in this qualification group, this would be to ignore the disaster that was Wales 0 Finland 2. While our other performances have shown slight signs of progress, the one in the game that really counted offered nothing – we were awful and the manager has to take his share of responsibility for that.
Until that Finland game, I had always been a big supporter of John Toshack as Wales manager, but my attitude has changed a bit now. It's all very well talking about the good youngsters we have coming through, but we've been  doing that for two years and more now and if the qualifying group for the 2012 European Championship doesn't offer evidence of more significant progress being made then it will be time for a change of manager – I wouldn't be surprised if Toshack quit himself though if things started poorly next year.
Whilst I cannot agree with the argument that recent retirements should be used to force Toshack out, it seems to me that there is increasing evidence that results, or the lack of them, might do. That's why these last three group matches are still very important for him even if they are virtually dead rubbers – poor results against Russia, Finland (we really need to put the record straight against them) and Lichtenstein will see Toshack under real pressure in a years time when we start the next qualification round.