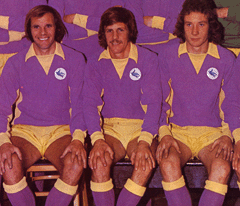 Usually when we play away, I am able to get an accurate impression of how we played through the many sources available nowadays such as supporters message boards, radio commentaries, the many match reports available etc. However, that hasn't happened with last night's win at Reading so far because there doesn't seem to be any common consensus as to how well or badly we played.
For example, the Independent says "The visitors deserved to win and through either Michael Chopra or Jay Bothroyd should have taken the lead earlier than they did.", while at the other end of the scale, Reading's official site (hardly an impartial observer I know!) talks of "daylight robbery" (shouldn't that be "floodlight robbery"?), an "incredibly cruel defeat" and that the home team "were rampant"!
Certainly, the views expressed on the messageboards I have read seem to err on the side of saying that we weren't great last night and so I suppose I'll have to accept that this was the case, but, I can't help thinking that this sort of reaction is, in it's own way, a reflection of how far we have come.
Two things strike me about last night. Firstly, let's not forget that it was only a year or so ago that many City fans were holding up Reading as an example of the sort of club we might become one day- I for one had them down as the best side in the Championship for the first half of last season and an outfit that we could perhaps match in a few years time.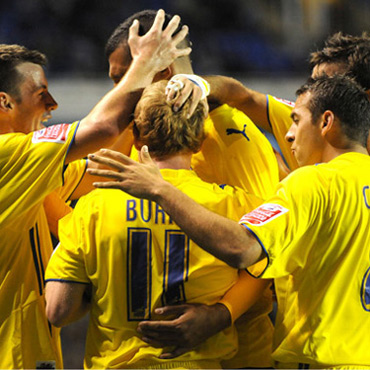 It was interesting to hear Dave Jones comment that suddenly we are getting bigger home crowds than most of the teams we play away against now – as an example of that Reading's highest gate in their four league matches is lower than our poorest crowd in the league so far at Cardiff City Stadium. Now, of course, Reading have come back to the pack in a pretty big way in 2009, but, we have also made a forward move ourselves this year and, parachute payments notwithstanding, the opportunity is there to leave the club we used to look up to so much behind over the coming months.When you think of it in those terms, then, maybe, the pretty muted reaction to a win like last night's is a reflection of increased expectations?
Secondly, I'd like to offer a word of thanks to a poster called cyril evans awaydays on the Cardiff City.com messageboard who said "That said most Reading efforts were outside the box. We should recognise that some of the pragmatic virtues that praised Newcastle for on Sunday we showed tonight to get a similar outcome."  That was the most astute thing I have read so far about last night because many, myself included, were very complimentary about Newcastle's performance here on Sunday and yet, apart from their goal, they never ever looked like scoring – that certainly didn't apply to us last night.
So, even if we didn't play too well, I am going to be upbeat about a very important win after two defeats had put us in a position where all the good work of the first four matches was in danger of being thrown away. I really hope that the improved status that the new ground, new training facility and better attendances have given us does not see a return to those early days of Sam Hammam's reign when expectations went through the roof and the team's performances started to suffer as a consequence. We are moving forward, but let's remember who we are – we aren't going to be able to play the sort of stuff that destroyed the wurzels in every game.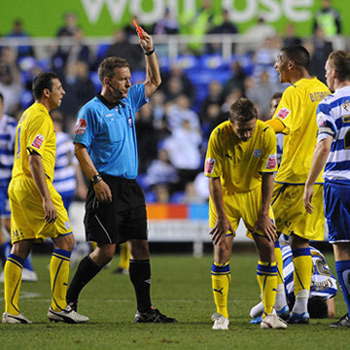 I'm not as confused about referee Paul Taylor though. Once again, he had his red card out to show to a City player within a split second of an incident occurring and whether the decision he took was right or not (from the not too clear television pictures I saw, it looked a harsh decision), he is bound to get decisions wrong from time to time (e.g. Ross McCormack) if he keeps up his trigger happy ways. There are no prizes to be gained for issuing cards quicker than any one else, so why not just slow down and consider things for a little while first.
Speaking as somebody who had no sympathy whatsoever with Steve McPhail after his two dismissals at the Liberty Stadium, I've got to say that I feel sorry for him now – I can't help thinking that, in all likelihood, the appeal against this red card is going to fail, so he faces the prospect of being out for three games at a time when he might well have been regaining his place in the team. Whatever you may think of McPhail as a player, five red cards in the three and a bit seasons he has been with us is ridiculous for the type of player he is – he's been his own worst enemy at times, but I can't help thinking that, this time, he was just plain unlucky.
It was good to see Chris Burke open his account for the season though because although  Whittingham and Rae are doing their bit in the goalscoring stakes so far this season, we really need more goals from midfield than we got last year. Although I am not sure what was going on with Jay Bothroyd and the two Reading defenders he attracted towards him, Burke put his goal away well and, by all accounts, missed an easier chance straight afterwards. With Michael Chopra on what I hope is only a mini drought and Jay Bothroyd now up to six matches without a goal, we could do with a goal or two from our defenders as well until Ross McCormack is fit to return.