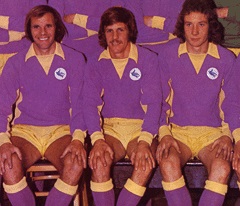 It's a personal view that I'm sure many Wales fans will not share, but I find the latest World Cup disappointment brought on by last night's 1-0 loss to the Republic of Ireland at Cardiff City Stadium so much easier to deal with because I have the memory of Euro 2016 to sustain me.
After the Euro 2004 Play Off defeat by Russia, I genuinely thought that I would never see my country playing in the Finals of a major tournament in my lifetime – I have now though and, even if it never happens again for me, the memory of how successful and good we were when we got there makes me better able to cope with disappointments like last night.
Of course, the sense of despair is still there to some degree and writing pieces on here when your team has lost an important match can often feel like a chore, but, honestly, it's not the main reason why this will be shorter than my normal reaction reports on here. No, that is because it was such an awful game with virtually nothing to recommend it – the almost complete lack of goalmouth action makes it a very hard game to analyse in any significant detail – Ireland did a job on us and, perhaps, deserved their win, but the general standard of play was so low that it's hard to see them going any further in the tournament and, even if we had, somehow, scraped the win, the same would apply to Wales.
Therefore, I'm going to limit myself to a series of bullet points that occurred to me before, during and after the match – make of them what you will;-
One cause for concern I had before the match was that on Friday night Wales had played a game in Georgia which was competitive throughout and required a lot of physical and mental effort to gain the three points, before completing the second half of a round trip of not far short of 6,000 miles back to Cardiff to prepare for an absolutely crucial game seventy two hours later. By contrast, the Republic were two goals up inside twenty minutes against what was, comfortably, the worst team in the group in Dublin and, compared to us, had a far less physically and taxing encounter from then on, before then making the short trip to Wales – there had to be a very good chance that Ireland would be fresher than us in body and mind last night.
Gordon Strachan fastened on to genetics as a reason for Scotland's failure to make it through to the Play Offs after their draw in Slovenia on Sunday – apparently Scotland struggle because they are smaller and less strong than the sides they face (indeed, only Spain, those serial failures when it comes to international football in recent years, were smaller than them in the last European Championship). Such a claim is poppycock as far as I'm concerned and, almost certainly, a diversionary tactic by Strachan, but I would say that Wales are a pretty small team by international standards with none of our regular centrebacks being particularly tall for that position – we get the occasional goal from a set piece (Ashley Williams against Belgium for example), but we don't win many games by overpowering our opponents in a physical sense.
My only reason for mentioning the above is that, if last night's match became a "typical" British game with the ball spending a lot of time in the air, then that would be playing into Ireland's hands – our best chance of beating them was to out football them.
Any chance we had of doing that disappeared when Joe Allen went off.
Losing one of the three players we have of genuine top quality at this level would have been bad enough, but we were also missing not only our best footballer, but also someone who, as the side's best athlete and someone with a powerful presence would have helped us in a physical sense as mentioned above.
I think blaming the ref or possible Irish skulduggery is counter productive – if Wales were really as good as they were supposed to be, those things wouldn't have been an issue.
While Ireland deserve credit for the clinical way they scored their goal, it owed an awful lot to contributions from a couple of Welsh players who are having a wretched time of it in club football this season. If we are apportioning individual blame, then I would say that Wayne Hennessey was more culpable than Ashley Williams, but until recently I would have included the latter in that nucleus of top quality international players I mentioned earlier – I don't think he is now and it must be doubtful if he ever will be again.
On the subject of Hennessey, there will be one person I know who will be berating him for not kicking that ball upfield, but I would say that, with our lack of aerial power, that was effectively giving the ball back to Ireland. Nevertheless, we had sailed pretty close to the wind with some of our "build from the back" football in Georgia and I'm sure the Irish would have noticed this. Building from the back is risk and reward football and it proves to be a risk worth taking for some teams, but, thinking back, I can't remember that approach paying dividends before last night in this campaign for Wales and, after last night, it definitely became a risk not worth taking.
Chris Coleman has dropped a few hints lately that, contrary to earlier reports, he may decide to stay on with Wales for a while longer. I welcome this news if it is true and would say that the job should be Coleman's for the foreseeable future if he wants it, but there are those who think differently and cite decisions made last night and earlier in the campaign which cost us – I think a degree of realism is required here. You can argue about who should have started between Sam Vokes and Hal Robson-Kanu, but, although they both have their qualities, neither of them are going to strike fear into any decent international defence. We just do not have a striker of real quality and we haven't done so for a decade or more – the generation of exciting, new attacking players we have coming through seem to be more in the number ten/winger mould to me. Players like Mark Hughes and Ian Rush do not come along too often for a country like Wales, but if you were to go down a couple of levels from them, a Dean Saunders, John Hartson or, going back further, John Toshack would make such a difference for us.
Now that it's all over for us, I think it has to be said that this latest qualification attempt has seen a squad, which was was by no means nearing the stage where it needed to be ripped up after Euro 2016 because it was getting too old, decline in the past fifteen months or so. For me, the main reason for this decline is that the nucleus of quality running through the team (Williams, Allen, Ramsey and Bale) have not been as influential as they were. Yes, we are still quite a young squad, but Williams is the obvious one to look at if we are talking about age catching up with someone, while Allen has maintained his standards best, but, for various reasons, did not spend enough time on the pitch. The other two have missed games as well, but they have both been erratic for the most part – it's harsh to say this, but when you're a country of our size, you're never going to have great strength in depth, so you are always going to need more from your big players than we got from Bale and Ramsey in the campaign just ended.
So, although Wales will almost certainly play the odd friendly game in this time, attention turns back to Cardiff City now for next seven months and, on that score, while the national side were in heartbreak territory, there was some pretty good news on the club front as City's Under Development team drew their first Premier League Cup group game of the season 3-3 at Blackburn.
The starting line up included two new names to me in Obi and Calver. Presumably, they were both trialists, as was Parish who came on for Cameron Coxe for the the last quarter. City conceded a goal in the first minute and trailed three times, but the encouraging news was that Lee Camp saved a penalty and Callum Paterson scored all of our goals with the final one coming in added time – I wonder if either of them will make the squad for the televised game at Birmingham on Friday night?