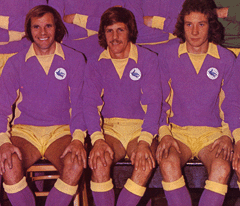 Last week I mentioned the possibility of Tom Heaton rejoining us and City have confirmed that this will be happening on 1 July after his current deal with Manchester United runs out. What wasn't known at the time when the speculation regarding Heaton started was that he had been offered a new contract at Old Trafford (with him being loaned out to the likes of Rochdale and Wycombe last season, I don't think I was the only one who was thinking that this was the prelude to the former England Under 21 international being released by his current club)  - this news only to tends to emphasise that, no matter how the rest of the squad looks come the start of the new season in August, we will have real strength in depth in the goalkeeping position.
One other quick bit of news concerning the team is that Mark Kennedy will be signing a new one year contract which is a deserved reward for a season in which, I believe, his performances outshone those in his first year with us – all in all, the man who people like me derided as a pointless signing two years ago has not done too badly in a City shirt since 2008!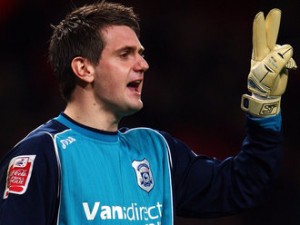 The news regarding Heaton and Kennedy also offers confirmation that transfer embargo the club have been under since last autumn has been lifted following the confirmation in the High Court on Wednesday that the case brought against us by HMRC has been dropped following the payment of the outstanding tax bills – one can only hope that this is the last time the club have to answer summonses relating to their financial problems for the foreseeable future.
As for other transfer speculation, the  Echo claim that City have turned down a bid of £1.7 million from Burnley for Peter Whittingham (so they should as well!), but Joe Ledley's departure (hopefully to a club which will enable us to get compensation for him) looks more likely by the day, while rumours persist that Ipswich will come back in for Michael Chopra – Heaton apart, there hasn't really been much new about incoming players, but the Craig Bellamy to Cardiff story has not gone away completely amidst rumours of City going back to Man City to try and negotiate an affordable contribution on their part to his wages if he were to come her on loan.
Finally, the fixtures for 2010/11 were released on Thursday – just like last year, we are at home on the first day of the season, away on the final day and will be playing at Cardiff City Stadium on Boxing Day.