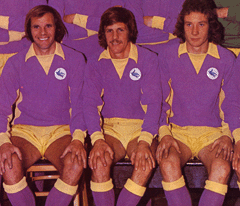 I had to have my tortoiseshell cat Tiga put to sleep on Friday, her kidneys had virtually packed up, she was dehydrated and her breathing had become laboured – she was always a very small cat, but she weighed just 2.4 kilos by the end. Tigs would have been 18 in July, so she had a good, happy and long life, but, although she had slowed up in the last year or so, there was no sign of what was to come even a fortnight ago – she only really started going downhill in the last ten days and while hindsight tells me I could have got her down to the vets a bit earlier, at least she didn't suffer for that long.
I found myself thinking of Tigs during City's abysmal 4-0 defeat at Sunderland yesterday lunchtime. Her end had been a relatively quick and painless one – unfortunately, the same cannot be said for something else I hold dear. Cardiff City's demise as a Premier League club has been a painful, long and lingering one (Moodygate and the bonus row in the early autumn were the first public signs of something being amiss and I first thought we could be in serious trouble after the defeat at Palace in early December).
Yesterday's trouncing at the ground of a club with the worst home record in the division had an air of finality to it, but, such is the congested situation at the bottom of the league, City will linger on as a Premier League club until next Saturday at least.
By the time we get to next Friday, I'm sure we'll be hearing optimistic noises from within the club about how we can stay up with a couple of wins and there'll be plenty of fans trying to talk themselves into believing that we can still do it, but I'm afraid this supporter has now given up the ghost. Teams that win relegation battles do not get thrashed by sides around them at the bottom of the table, but Sunderland can now be added to the names of Swansea, Hull and Palace who all enjoyed big wins over us at times when they were right in the relegation mix.
West Ham were a complete and utter basket case of a club when they came to Cardiff and won with ten men in early January, while our first match with Sunderland just after Christmas was one of only two this season where I can remember us enjoying a spell of complete domination (the other was at Fulham) and, even then, we only drew despite being 2-0 up after 83 minutes. Even victories like the ones over Norwich and Southampton did little to convince that better days were ahead for City.
Those last few sentences describe a team that is heading down and, much as it pains me to say it, we are getting exactly what we deserve. I've read on messageboards about how some blame Phil Dowd for what happened yesterday, but, as far as I'm concerned, the penalty he gave just before half time when we were 1-0 down was the correct decision, as was the one he made in giving Juan Cala the first red card to be shown to a City player all season.
We were well on the way to defeat before Cala had his brainstorm (he's like so many of our players in that he can look at home at this level on a good day, but he's too error prone – you know that for every decent performance he turns in, there'll be a poor one not too far behind it). While we were able to pass the ball in quite a composed fashion at times, we were, as usual, not doing enough to hurt the opposition in open play and it always seemed to me at least that any further goals were going to come from the home team.
There's going to be plenty of time for inquests as to why things have ended up like this and, I can't help thinking they are going to be long and detailed ones because there have been so many poor decisions made at Cardiff in the last year or so, but, for now, I'd like to just concentrate on one of the most galling aspects of the shambles that has been the 2013/14 season.
A year ago next weekend we won the Championship easing up after having promotion confirmed three weeks earlier – even after four consecutive draws to end the campaign, we still finished eight points in front of runners up Hull and fifteen in front of Crystal Palace. I believe those figures offer all of the evidence needed to conclude that we had a pretty big advantage over the two sides promoted with us when the summer transfer window opened – simply put, our squad was quite a bit better than theirs were.
How is it then that on the weekend when our relegation was all but confirmed, Hull were able to get the point which virtually guarantees them another season in the Premier League and Palace were trying to get a win which would take them into the top half of the table?
For me a big part of the answer is down to our transfer dealings since our promotion was confirmed. Looking back now, Hull's squad was better than ours on September 2 last year when the summer transfer window closed despite them having not spent anywhere near as much as we did – where we were going for "eye catching", record breaking signings like Cornelius, Medel and Caulker, Steve Bruce was bringing in the likes of McGregor, Figueroa, Davies, Livermore and Huddlestone thereby giving his team a spine containing players with extensive Premier/Champions League experience.
With Palace it was different – Ian Holloway went for quantity over quality in the transfer market and ended up confusing himself. It needed the appointment of Tony Pulis to sort the wheat out from the chaff and get the likes of Puncheon and Chamakh performing. When Pulis got the chance to bring in his own players in January, his choices (ironically with the help of Iain Moody) looked better ones than the ones we made at the time and this has been confirmed by the events of the past three months.
That said, I still believe that we are at least the equal of Palace when it comes to talent and technique, but they've got us absolutely licked when it comes to organisation and tactical discipline while they also look to have the edge on team spirit – something that was such a plus for us until quite recently.
With Hull also adding to that spine I mentioned earlier with the arrivals of Jelavic and Long in January, it has to be said that the two teams who came up hanging on to our shirt tails are now miles clear of us. Ole didn't buy well in January (despite the endorsements of Messrs Lim and Tan  and the "help" he had from the latter!), but,  he's not as culpable in transfer terms as Malky Mackay is because he was only given  a fraction of the budget our former manager had a few months earlier. I still happen to believe that we would not be as badly off as we are now if Mackay had been allowed to get on with his job and was still in charge, but there is hardly anyone who has held an influential position at the club on or off the field in the past year who does not have some blame attached to them for our relegation (I suppose I should still qualify that word with the term "almost certain", but I can't be bothered) .
*Pictures courtesy of http://www.walesonline.co.uk/