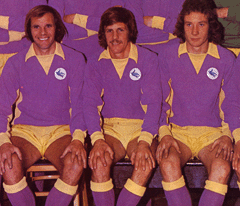 When the fixtures for this season came out back in June, I looked at a sequence of matches which started with a home game against the team that pipped us for a Play Off spot which was then followed by visits to two of the relegated sides and thought it represented our toughest week of the upcoming season. Bearing that in mind, I have two things to say to anyone who tells me that, beforehand, they really thought we would end with nine points from the spell of three games in eight days that we have just completed and the first is I don't believe you!
The second is that if you did genuinely think that we would win all three matches, then I'd be willing to bet a lot of money that you didn't have us  down as doing it with a goal tally of four to nil – given what had happened in the first four months of the campaign, something like eight for and five against would have been more likely.
After we ended our run of three consecutive defeats by beating Preston, I am fairly sure that I wasn't the only person to say that we had done it by "going back to basics", but, looking at it now, I don't think I fully grasped just how true that was. What I had meant was that City ended their losing streak by concentrating fully on getting the job done any way they could, but, when you also look at what has happened in our last two games, I think it goes further than that.
For example, is it just a coincidence that we have three consecutive clean sheets at a time when we have played a central midfielder who, possibly because his body no longer allows him to make the forward runs we used to see from him, has just plonked himself in front of the back four to give them added protection in Ricky Scimeca (there also has to be the possibility that Joe Ledley's problem with his hips meant that he couldn't get forward as much yesterday as he would have)?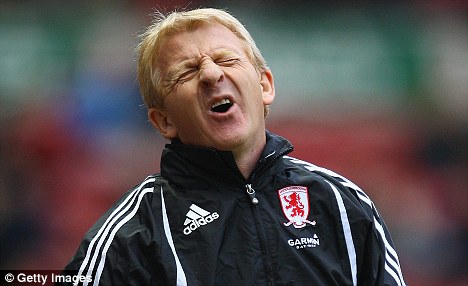 More than though, have we gone back to basics in selecting full backs whose main attributes are defensive ones as opposed to the two previous ones we had whose strengths lie more in other aspects of the game? In Kevin McNaughton and Paul Quinn, we now have a pair of full backs who see themselves first and foremost as defenders – their first responsibility is to stop the opposition and then, once that is done, they then might start to show what else they can offer the team.
I think anyone who has watched Kevin McNaughton on a regular basis over the previous three seasons knew that we would improve defensively when he came back from injury – he is one of the best full backs I have seen at the club and is, arguably, the best defender we have currently. A few weeks ago I, quite cruelly, described Paul Quinn as the best third choice right back in the Championship. I did so to emphasise the point that, with money tight and Adam Matthews emerging this season, maybe spending around £300,000 on another full back wasn't really what we needed last summer, but, fair play to Quinn, after letting no one down at Barnsley when he came on, he has seized his chance well in the past three matches by offering solid, no frills defending when, probably, that was what we were most in need of at that time.
Mark Kennedy's past incarnations as a winger and central midfield player show when he is in possession when playing left back and we benefit because, having played in the positions previously, he instinctively knows the type of service those playing in front of him want, but the down side to him playing in the back four is you get the impression that he is, in some ways, still learning to play there.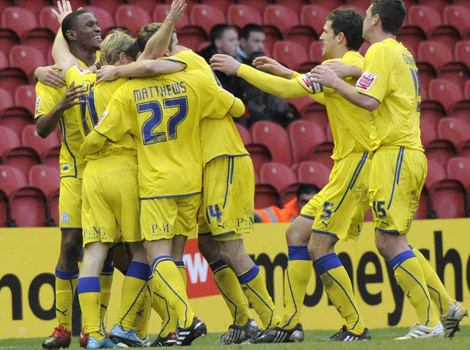 Similarly, for all the good things he gives us going forward, Adam Matthews' inexperience at this level was sometimes costing us defensively (an obvious example of that being Nathan Dyer's goal at the Liberty Stadium) and I can't help thinking that Dave Jones' timing was spot on when he chose to give our exciting, and very talented, teenager a rest for a while after the Ipswich match.
Matthews got his chance yesterday when he replaced McNaughton (who, worryingly, is looking increasingly injury prone) and it was good to see that we didn't lose anything defensively when he came on. Although he joined McNaughton in the Championship full backs who have been skinned by Adam Johnson club (it's a club with a very large membership!), Matthews showed great defensive awareness to get himself in exactly the right place to clear Leroy Lita's header off the line in the tremendous goalmouth scramble which represented the only time when Boro posed a real threat to our goal in the second half.
The thing is though that, because they are playing in the second tier, all of our players tend to have at least one weakness to their game and so it is with McNaughton and Quinn – in the first half especially yesterday, both of them were guilty of giving the ball away too easily when in possession and the down side of having a pair of defensive full backs who are not so comfortable further up the pitch is that our attacking threat is reduced. This showed in the first half against Preston as well as yesterday when we posed very few problems to the opposing defence and we are lucky that Chris Burke has stepped up to the plate in the goalscoring stakes in the past  three matches.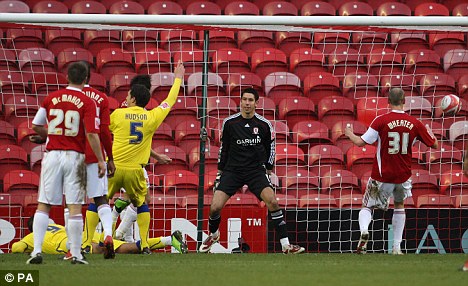 I thought Burke was excellent yesterday and, although unlike his goals against Preston and West Brom, his matchwinner had an element of luck about it, the confidence he gained from it, showed as he caused Boro no end of problems as they pushed forward looking for an equaliser. Dave Jones remarked after last Tuesday's match that West Brom were always wary of pushing too many men forward in the second half because of the threat posed by our attacking players and Burke's work after he scored, along with a few almost but not quite moments when Bothroyd and Chopra linked up, showed that the baggies were right to be concerned about what we could do – however, very welcome though they are, I don't think we can keep on relying on Burke to come up with that vital goal for us and we need more from others in the team to start making a contribution.
Despite the momentum and confidence the team has gained from our last three games, it can be argued that all that is happening is that we are continuing the good month/bad month sequence that has characterised our season so far. While I think the fact that we have discovered the knack of being able to win when not playing too well, allied to our new found defensive solidarity, offers genuine hope that we aren't going to start losing as soon we go into January, who could have foreseen our awful November after we had won 4-3 at Sheffield United?
Because of this, I can't help thinking that the time is ripe for another burst of scoring from Michael Chopra. To be fair to him, he worked really hard yesterday for little tangible reward as another game passed by with him barely having a sight of goal, but I still find myself thinking that a club record signing who is almost certainly our highest wage earner, should have more to offer than unstinting effort and some good movement. The thing is though that Chopra has shown in the past that it does not take much for him to switch from famine to feast mode and, if that happened, then we could well be back at the stage where he can again show that ability he has to almost carry the whole team along with him in his slipstream – if his next hot spell could start in three games time, then I would almost guarantee that the good month/bad month cycle would be ended!