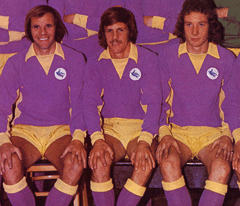 Cardiff City's official site isn't mentioning it, neither is this morning's Western Mail, so you may be forgiven for thinking that yesterday's scheduled appearance in the High Court by Cardiff City for unpaid tax bills did not go ahead. A couple of months ago everyone had their opinion on the fall out from our court appearance on 10 March and the consequences it could have for the club, but this time around, there barely seems to be a ripple of interest about what was decided.
Anyway, some are reporting what happened – the BBC says that HMRC (Her Majesties Revenue and Customs) asked for and were granted a forty two day adjournment of the case until June 16 by which time the debt needs to be paid off in full. Having described the club as "plainly insolvent" back in March, it seems that the taxman has been satisfied by plans to hold an EGM on 27 May to rubber stamp Dato Chan Tien Ghee's (TG) purchase of shares thereby freeing up the money which has been marked down for paying the tax bill.
Although I know I shouldn't really do this, I am going to assume that the taxman will be paid off by June 16, but until it does happen, it has to follow the Football Leagues transfer embargo will remain in place. It is often said that sides who reach the Play Offs are at a disadvantage (particularly those who make it to the Final) because they cannot begin planning for the following season because they don't know what division they will be in, but, whether we lose to Leicester or end up having another game to play on May 22, it certainly looks like City are going to be in a worse position than your normal Play Off contesting club.
Of course, deals can still be hatched as soon as we know what division we will be playing in next season, but, I would have thought that any player offered a choice between two or more similar type clubs will be less inclined to commit themselves to the one which, still, has a winding up order hanging over it – it's going to be a very interesting summer for all sorts of reasons at Cardiff City.