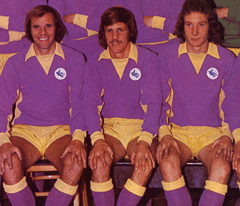 I'd be boring myself, let alone anyone reading this, if I went into details about how hard our Under 21s have found goalscoring at Cardiff City Stadium yet again on here – suffice it to say that last night's season ending 0-0 draw with Ipswich was the sixth time in their last seven matches played there that they've drawn a blank (they also got a nil when they switched a game to the Vale a couple of weeks ago!).
I've not got the time to go into too much detail this morning, so I'll keep my comments brief. Actually, to be fair, a very young team, only Nicky Maynard had played first team football I believe, should have won this game – they were the better side for much of the game and it needed some good saves from Ipswich keeper Crowe from Maynard and our number seven (who I believe was Macauley Southam, but I may be wrong – I was unable to get a team sheet) to earn his team a draw.
Best player for City for me was Tyler Roche who was, interestingly, used as a central striker for much of the evening. His main impact was made as a provider and I'm not sure if he'd ever be a prolific scorer if he switched to a forward role, but his pace was too much for the Ipswich defence at times – I feel a side with more confidence in front of goal would have earned the rewards Roche's efforts deserved.
A word too for the two full backs who I'm pretty sure were both making their first appearances at this level – Ashley Baker on the right and Rhys Abbruzzese on the left both picked up yellow cards, but acquitted themselves well.
There's a sense of disappointment that the Under 21s didn't make it into the top two to qualify for the end of season Play Offs, but finishing third is a creditable achievement when you consider that, more than in the previous two season, City teams did comprise almost entirely of Under 21 year olds for most of the time and the second half of the campaign saw many of the more established performers at this level being loaned out to other clubs.