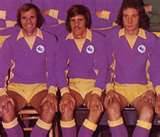 In their last home match the Academy Under 18's turned it on at Cardiff City Stadium in front what might have been the biggest crowd many of the side have played in front of when they trashed Swansea 6-1, this morning in the far more humble surroundings of the Athletics Stadium at Leckwith they went from the sublime to the supine in losing 3-1 to Colchester. The Under 18's were almost as unimpressive in losing today as they were impressive in beating the jacks. While 6-1 would have flattered the visitors, 3-1 certainly didn't – they carried far more of an attacking threat than a City side which probably had more of the ball, but rather like the first team lately, had little in the way of an end product.
In their defence, it has to be said that Josh Yorwerth, Kane Owen, Theo Wharton and Rhys Healey, who all shone against Swansea, were missing this morning (presumably because they are needed by the Under 21 team?), but it was disappointing to see how easy Colchester found it to keep us at arm's length while at the same time looking threatening virtually every time they attacked.
The match got off to a lively start as City's habit of trying to build from the back got them into trouble twice within the first two or three minutes – the second Colchester chance, courtesy of a poor pass, really should have resulted in a goal, but the shot was sliced wide. City responded with a good shot from the edge of the penalty area by their number nine (think it might have been Dane Griffiths) which was well turned aside by the Colchester keeper and, for a while after that, you could be forgiven for thinking they were getting on top as they pushed the visitors back. However, despite some neat passing and movement at times, nothing much seemed to come off it – by contrast, Colchester kept things simple when they attacked and, helped by Cardiff errors, really could have had been a goal or two in front before City's left back was caught upfield around midway through the first half and the visitors exploited the space he left behind him as their right winger played a lovely low cross in which just eluded their centre forward, but was knocked past the helpless Liam Matthews by their left winger.
City threatened an equaliser within minutes as a cross was pulled back from the bye line for their right back to fire not too far over. That apart though, there was little suggestion that City could get on terms for the rest of the first half and at the interval they were probably grateful to be just the one goal behind. City made a change at half time replacing their injured centre half and moving their right back into the middle to cover for him and, unfortunately for him, he was played into trouble within minutes of the restart when the ball was passed back to him as last man with two Colchester players bearing down on him. Hardly surprisingly, he lost possession and the result was a free run in on goal for a Colchester striker who impressively beat Matthews to double the lead.
City had no choice but to go for broke from this stage onwards and defenders would be left to fend for themselves with little or no midfield support from now on when Colchester broke forward (something which happened quite often) – Matthews made some good saves, but the score stayed at 2-0 as much because of some poor finishing by the visitors as good goalkeeping. Just as had been the case in the first half, City were unable to do much with more than their fair share of the ball, but, as I made my way out to watch the last few minutes from the car park, City got a goal back when they broke down the right and, eventually the ball was forced in from close range (haven't got a clue who scored I'm afraid because I was about two hundred yards away at the time).
It was set up for a grandstand finish, but, although City forced a couple of corners, they came to nothing and the pattern of the game was to be continued with Matthews the busier keeper in the closing stages and he was beaten for a third time after he had brought down a visiting player and the resultant penalty was placed beyond his dive into the top corner of the net.
That was the last meaningful action and City were left to reflect that, while their side had been someway short of the strongest one they could field at this level, they had been well beaten by the youth team of a side which could well be playing in League Two next season. Best of a pretty ordinary bunch for me was Brad Williams who, after playing in midfield for most of the season, operated at centreback and showed the passing ability you'd expect from someone with his usual position while doing a decent job in an overworked rearguard. There were the usual good touches from the talented Tommy O'Sullivan and Jay Bowen in midfield, but they had little meaningful impact on the game and there were some good runs down the right in the second half by sub Tyler Roche who was operating in an unaccustomed full back role – apart from that, it was pretty miserable stuff I'm afraid.