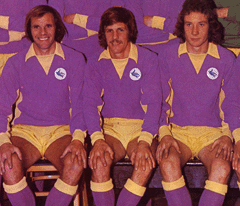 Russell Slade served up his fiercest criticism of his side so far after Cardiff City limply exited the FA Cup at the Fourth Round stage after a 2-1 home defeat by Championship rivals Reading. Talking about the second half no show that was instrumental in a 1-0 interval lead being turned into a third defeat in a week, the manager said "It was probably the most disappointing 45 minutes since I've been here. I would probably have walked out myself if I'd been in the crowd in the second-half.".
Anyone thinking that Slade was just trying to deflect criticism away from himself there should also note his " I'm the manager and I take all the responsibility for players not performing to the levels required." comment – the manager was at least saying all of the right things after the game.
In my book, our manager deserves sympathy for being lumbered with implementing the transition that is seeing the end of us being, according to Slade anyway, a Harrod's shopper to become something far more mundane (and realistic it has to be said) – you can choose anyone of several modestly priced retail outlets to describe our new status.
Yesterday saw two more of the sort of departures that epitomise a process that is called "down sizing" by business managers who, presumably, believe that the use of such a term makes the loss of their job easier to bear for those affected. At least we appear to have got our money back for John Brayford – the right back, who was arguably our most consistent performer before he began to play a full part in the woeful team displays of the last two months, has joined League One club Sheffield United with whom he had a successful loan spell last season.
Brayford's replacement is another player who Russell Slade has managed before. Lee Peltier, who has been signed from Huddersfield for a "nominal" fee, is primarily a right back, but he has also been used on the left, in a holding central midfield role and in central defence during a career that has seen him play for Liverpool (he never got into the first team at league level though) , Yeovil, Huddersfield (two spells), Leicester and Leeds as well as loan spells at Hull, Yeovil and Forest. I'll give Peltier the same chance to play a few matches before coming to any judgment on him as a City player, but he's not been starting regularly for a team that is below us, albeit only on goal difference now, in the table.
The other departure was Kimbo who joined Messrs Cala, Eikrem and Berget (don't think there are any others) in the contract mutually terminated category. Besides having more natural talent (yes, even Berget) than most of the players still at the club, I'm virtually certain that all of them would not have said "oh that's fine, don't bother paying me any of what I'm owed under the terms of my contract" when the mutual termination of their stay at Cardiff was first put to them.
My point is that there has to be a real possibility that these mutual termination deals are costing the club a very significant sum of money – money which could have been allocated to the transfer budget under different circumstances I'm guessing. While I'm in speculation mode, was the Peltier signing (we are also close to securing a, desperately needed, midfield player according to our manager) and Kimbo departure dependent on us receiving that money from Sheffield United for Brayford?
So, as I mentioned before, Russell Slade is deserving of some sympathy, but, in my case anyway, that is being totally dissipated by the absolutely dreadful brand of football that he appears to be insisting on from his team. I know I'm like a stuck record with this, but the sort of "kick it as high and as far as you can" (Fabio, poor after been given a chance at right back yesterday, had no problem with the first part of that instruction, but often found the second bit beyond him I'm afraid!) approach we are paying good money for the "privilege" of watching these days went out with the ark – or the late nineties anyway.
There are those who tell me that they are pleased that we are no longer "shopping in Harrods" because they have a dread of the sort of player Slade would sign if he was given serious money to spend and, given his, seemingly, slavish devotion to the traditional English, not British, long ball game, you've got to say that they have a point.
After about half an hour of yesterday's match, I turned to my mate and said "finally, some football" when we played a couple of passes between the centrebacks and then worked the ball from left wing to right while keeping it on the deck for the whole time and making about thirty yards downfield – it was nothing spectacular, but it involved five or six passes before Reading put the ball out for a throw in and I'm struggling to think of another passage of play we came up with after that which bettered, or even matched, it.
I'm certain I wasn't the only supporter who groaned inwardly when they learned that the our front two would be Kenwyne Jones and Alex Revell. Playing two target men might have been a worthwhile ploy back in the days of John Toshack and Brian Clark when a combination much heavier pitches and footballs, inferior player fitness and a far looser interpretation of what constituted foul play led to a slower, more static and less cerebral game, but it's cumbersome and limiting now – I'll return to our two strikers later, but, suffice it to say for now, that it was a ploy that never looked like working.
Even during a first half which we, arguably, just shaded, Simon Moore was, by some way, the busier of the two keepers and it was the visitors who were playing what little football was on show, but there were grounds for some slight optimism at the break based on what had happened in the first forty five minutes. Given that, Reading manager Steve Clarke and his coaching staff had an important fifteen minutes to try and sort out with their team a way in which they could turn things around – within about thirty seconds of the restart, it was pretty obvious that the time had been put to good use, because the visitors began with a purpose, intensity and tempo that they had not shown in the first half, but were able to maintain for the rest of the game.
So, while Reading were putting things right in that quarter of an hour, what was happening in the home dressing room? Well, based on what we saw in the second period, I assume the players sat around playing cards, fiddling about with their smart phones or speaking to their agents, while our manager and his coaching staff nipped outside the ground for a half time fag.
When there are so many candidates to choose from, I'm not sure if yesterday's second half performance really was the most disappointing since Russell Slade took over (there's the second half showing against the same opponents back in November for a start), but, suffice it to say, it was truly dismal. City had no answer whatsoever to Reading upping the pace and Slade appeared powerless to do anything to improve things – his substitutions, while understandable to some extent, were reactive.
Tom Adeyemi (why was he left out in the first place?) came on for Revell as a predominantly defensive measure at 1-1 because, so predictably, Whittingham and Gunnarsson in central midfield weren't able to cope as soon as Reading started to play with a little confidence. Adeyemi's introduction brought about a change to the 4-4-2 diamond system used at Middlesbrough, with Kadeem Harris accompanying Jones up front, Noone moving to the tip of the diamond and Gunnarsson to the base of it. Adeyemi and Whititngham were in the centre on right and left respectively, but the narrowness of this new formation enabled the impressive left back Jordan Obita in particular to play like a winger for the remainder of the game (he provided the assist for the winning goal) meaning that Reading were always getting two on ones against Fabio  – it was even two against none at times!
With Matt Connolly on for Ben Turner because of the latter's injury just before half time, Slade only had one more substitution left. Federico Macheda for Harris was a predictable switch and the Italian was at least able to get people to their feet when he appeared to burst clear of the last defender only to be forced wide and crowded out by covering Reading players. This incident happened right at the end of the match and after going 2-1 down, City did at least rouse themselves for what may not have been a grandstand finish, but it did get the visitors thinking about defending for a while.
The way we finished the match might have been seen as a positive in some respects, but, I'm afraid all it did for me was, yet again, question the attitude of some of the players. They're a strange bunch, because there are times when, despite the lack of quality on show, most of them give the impression that they care about what is happening and then you get occasions, like the majority of the second half yesterday, where they appear to be sleep walking towards defeat – for me, the fact that they were able to raise their games so late in proceedings suggests that they had more to give than they were showing between the fiftieth and ninetieth minutes.
If proof were needed of Slade's antiquated approach, it came in the form of post match messageboard comments regarding how Connolly never made himself available for the ball to be thrown out to him by Moore to give City the option of building from the back – Connolly is good at this by Championship standards and he did it a lot when playing centreback under Malky Mackay (who was criticised for his direct approach, but it was as nothing compared to what we're seeing from Slade). However, instead, Moore knocked it long to our two towers up front and another defeat on the possession front (this time by 57/43, meaning that, apart from the game with lower division Colchester earlier this month, we've lost it in our last thirteen matches) was assured.
Returning to the players, apart from asking why on earth is Slade still picking Peter Whittingham if he is going to insist on us playing a style of football he is totally unsuited for, I'm going to concentrate on the four players in yesterday's system who were charged with doing our attacking.
I'll start with Kenwyne Jones who in the first half was, by some distance, the best attacker on the pitch and, for me, only Scott Malone of the other outfield players, was a candidate to have been better than him throughout the ninety minutes. Until the match went into added time, Jones was responsible for the only two occasions when we looked like scoring, first when a lovely bit of skill for such a big man worked himself the space to fire in a shot that Adam Federici had to turn aside with some difficulty and then when he got a run on his marker to score with a fine header from Whittingham's corner.
However, Jones was as poor after the break as he was good before it. When Macheda got clear in those closing minutes, there seemed no great desire from him to get forward to support his striking partner and he also showed little intention of imposing his physicality on his direct opponents. Alongside Jones, Revell played like someone who had little confidence that the system he was being asked to play in would work. He worked hard again, but to no great effect and was often surprisingly easily brushed off the ball by the Reading centrebacks.
Frankly, Kadeem Harris looked like a little boy lost out there yesterday. It can often happen to a player that he sees very little of the ball in the opening stages and, when this happened to Harris yesterday, it seemed to leave him tense and over eager when chances to impress came to his way later – I argued last week that he should be given a good run in the starting line in the coming games and I stick to that because he can give us some of the pace and unpredictability that we so lack, but I was surprised Slade persevered with him so long yesterday and many more performances like that will see him back in the Development team sooner rather than later.
Finally we have Craig Noone. Now, I try not to be over critical of our players on here, but, for weeks now, he's been next to useless for us. Every now and again, he'll show a little bit of the ability he undoubtedly has (he did it two or three times yesterday, but, as is nearly always the case, nothing comes from it), but he's a shadow of the player who gave Pablo Zabaleta such a torrid afternoon just over a year ago. Noone's crossing has gone to pot in recent weeks and there's a selfishness to his game now which sees him shoot every time he gets within thirty yards of the goal in a central area – he, rightly, drove the normally placid Jones to distraction when doing it from one of the few promising breaks we had in the second half.
In different ways, all four of the attacking players in yesterday's starting line up, turned in performances which just weren't good enough. As I mentioned earlier, there was only one outfield player who played to an acceptable standard for the ninety minutes, so they certainly weren't alone in doing that. In fact, it's become the norm for the large majority of our players to come up short every time they play – our record and league placing suggests that we are mid table in every respect.
However, you would expect a mid table side to mix the occasional good afternoon or evening in with all of the bad ones and, for me, that just isn't happening. In terms of level of performance from our players and all four of the men who have been in charge of the team, this season has seen standards that are some way below mid table Championship level.
We are very poor on the pitch, but we are, arguably, worse off it. On the face of it, with the team back in blue and season ticket prices announced for 2015/16 which are pretty reasonable given the ending of the five year price freeze, there should really be a lot of goodwill being directed towards Messrs Tan, Dalman and Choo at the moment, but it seems to me that the decision to end the rebrand earlier this month was an effort to deflect attention away from everything else that is wrong at the club, while the season ticket rates strike me as a purely commercial decision based on how much they could reasonably expect given the lack of quality of the product on offer throughout 2014/15.
Mehmet Dalmam has had a go at picking the manager and now Vincent Tan has as well and the result has been the same – pretty disastrous. It's rumoured that Mr Tan will be coming to his first game of the season next week when we entertain high flying Derby and, unless we put in a performance the like of which hasn't been seen by a Cardiff team this season, he'll finally have a chance to see how turgid and depressing Russell Slade's team is.
If the club's transfer committee has been functioning as we were told it would be this time last year, then all three of the men named earlier will have played a full part in the recruitment of a group of players who are now either being sold at a loss, loaned out  or paid off to have their contracts terminated.
People are talking of Mr Tan making significant inroads into the amount of money he is owed by the club this month as most of the high earners disappear, but there has to be a reasonable possibility that players such as Guerra and LeFondre (soon to be leaving for Bolton on apparently) will still be having large parts of their wages paid by Cardiff while they are on loan and is it beyond the realms of possibility that, just as Ridsdale's Leeds did a decade ago, some of the players transferred out permanently will still be having some of their wages at their new club paid by us?
Throw in the full or partial paying up of wages for those released by the club as well and I believe that the amount of money being saved by the club and, by implication, finding it's way to Mr Tan is significantly less than many think it is. These are people who pay a rumoured £5 million for a centre half on transfer deadline day (having paid a reported £4 million for another one a fortnight earlier), then tell the Supporters Trust in a meeting fifteen days later that the club will be in "serious financial difficulty" if it does not go up this season, then three weeks later appoint a manager seemingly with a brief to drastically cut the wage bill in January – everywhere you look at Cardiff City these days you are faced with ineptitude and inadequacy.
*pictures courtesy of http://www.walesonline.co.uk/
by The other Bob Wilson with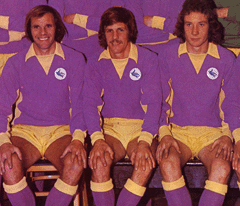 First of all apologies for the lack of a pre match quiz yesterday, I've been having car trouble (headlights and indicators flashing on and off for no reason – even when parked – and unable to open doors and boot at times) over the past few days and spent a lot of yesterday rushing about all over the place trying to sort it out – I was only really able to finally settle down and start listening to last night's 2-1 defeat at Middlesbrough with about twenty minutes left.
Therefore, there's not a great deal I can say about the game and with me having to get the car to a garage today for 9 o clock – I wouldn't be able to do my usual piece on the game even if I had been at the Riverside watching it.
So, just a few quick comments – apparently, we competed better than we did at Norwich on the weekend and made things difficult for Middlesbrough for an hour, but, just at at Carrow Road, it seems that the margin of defeat flattered us given the general balance of play.
Both Wales Online and Radio Wales have made reference to how little was created in open play and, even though our possession figure reached the dizzy heights of 47%,  I've read or heard nothing to contradict the view that we played the usual one dimensional long ball stuff that sees us looking towards set piece situations for our main, virtually only, chance of  registering a goal.
My feeling at the final whistle last night was that yet another match has passed by without providing any of those moments, passages of play or performances, both individually and as a team, that you'll remember in years to come. Call it what you want – the term je ne sais quoi springs to mind (Malky Mackay used to call it the X factor), but our performances this season have seen little or nothing of the stardust that is supposed to land on every team a few times a season to give you the hope that although it's crap most of the time, you get to see the occasional sign of what your team could be like.
Now, I understand I may be leaving myself open to charges of hypocrisy there – having been critical of the contribution of "flair" players like Daehli, Ravel Morrison and Kimbo this season and, generally, backed the manager's decision to leave then out, it's a bit rich me carrying on now about a lack of the type of qualities that can win a game in a second! Fair enough, but I still maintain that none of our recognised flair players at the start of the season (and this includes people like Whittingham and Noone) have done enough so far this season in my opinion to guarantee themselves a place every week.
My point is that the flair players we had and those still at the club have not and are not doing enough to merit the addition of that five letter word to their CV this season – Whittingham and Noone are living off past glories in the flair department I'm afraid. Indeed, the best hope of a Cardiff player sprinkling a very cold night with some of that stardust rested with a kid who has only just broken into the team – give it time though, Kadeem Harris will be performing in the same nondescript fashion as the rest of them once he's had a bit more "coaching"!
You'd like to think that if it's felt that the players charged with creating something through their skill and technique weren't deemed good enough, then steps would be taken to bring others who might be able to perform that function in, but, with two thirds of the transfer window over, there's not even been a smell of creativity linked with us yet – no offence to Scott Malone or Alex Revell, but they don't seem natural replacements for the likes of Daehli and Ravel Morrison to me.
I know this isn't really true, but I'm exaggerating somewhat to try and make the point that watching Cardiff City is much like wandering over your local park on a Sunday morning to watch a match – in both cases, the "beautiful game" has decided to take a holiday!
After the game last night Russell Slade did not deny rumours that Huddersfield right back Lee Peltier is about to join us (possibly in exchange for Nicky Maynard?) – this comes with speculation that Sheffield United have put in a bid for John Brayford. Now, for me, Brayford's form has dipped from early season levels recently, but, even so, if we were to let him  go and replace him with someone who looked quite a prospect about four years ago, but whose career has been on a slow and gradual dip since then, it says that the team is declining in terms of basic quality. Indeed, it's becoming hard to argue against the notion that nothing is nailed down at Cardiff so to speak – everything is for sale at the right price and there is no "master plan" in force for putting together a new, well thought out and coherent Cardiff City team.
A poor night was completed with the news that City's Under 18s had been beaten 3-1 in the Fourth Round of the FA Youth Cup by Burnley at Turf Moor – the youngsters, who had been looking so good in the final weeks of last year, have struggled since their Christmas break, losing all three of the matches they've played.
In my piece on the 5-1 defeat by Millwall on Saturday, I raised the apparent contradiction between the studied, build from the back possession based game played by the sides below first team level at Cardiff and the get it forward quick and play for throw ins, free kicks and corners mentality of the seniors. However, unless both were making their way back after injuries, the baffling decision to start last night's match without leading scorer Eli Phipps and their most creative midfield player (Jamie Veale) suggests that, even if they stuck to a footballing approach against Burnley, the Slade influence is beginning to filter down to youth level!
* picture courtesy of  http://www.walesonline.co.uk/
by The other Bob Wilson with