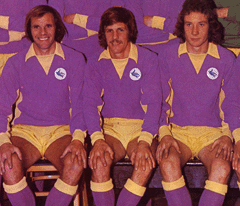 I've been trying to think of better away results in competitive matches for Wales than last night's 3-0 win in Haifa over Israel and I must admit I'm struggling to come up with many.
In the past, good Welsh qualifying campaigns have been founded on home performances – giants of European football such Spain, Germany and Italy have all come a cropper in this country and, going back a bit further, I can remember the Polish team which went on to finish third in the 1974 World Cup being beaten 2-0 in Cardiff and the 1976 European Champions Czechoslovakia being hammered 3-0 in Wrexham.
However, even in those qualifying groups when we almost made it to the Finals, it's tended to be worthy away draws to back up some of those excellent home victories that have helped take us close – away wins of any type, let alone against higher ranked teams, have been thin on the ground.
Thinking back, there was a marvellous 5-2 win in Slovakia in a meaningless qualifier for Euro 2008, a good 2-1 victory over Scotland in 2013 and our closest miss in recent years (Euro 2004) was founded on a 2-0 win in Helsinki over one of the better Finland sides, but I'd say you'd have to go back thirty years to come up with a game that may rival last night's.
In early 1985, a superb Ian Rush goal earned Wales what was thought to be very important away win. Once again, the victims were Scotland and what made this match different from the others I mentioned, with the possible exception of the Finland match, was that it involved two teams with realistic hopes of making it through the qualifying phase.
Of course, in the return match on the night Jock Stein passed away, another dodgy penalty for the Scots ensured that the 1986 World Cup became yet another tournament that was not graced by a Welsh team, but, after last night, you have to start thinking that there might, just might, be a different outcome this time.
It's hard to put into words as to why, but I was always pretty optimistic about the outcome of the game. Pre match reports about the relaxed attitude of the squad and management was encouraging and then the was the matter of the national anthem.
Now, I've got admit to being a complete hypocrite here, because, speaking as someone who sometimes bridles at things like the increasingly nationalistic coverage by the BBC in major sporting events like the Olympics and the importance given to medal tables, my attitude changes completely when Wales, and not the united Kingdom, are involved!
For example, Welsh gold medals in the Commonwealth Games are celebrated far more than British one's are in the Olympics and, my occasional moans at the playing of National Anthems at sporting events change to that feeling where the hairs on the back of your neck stand up if it happens to be the Welsh anthem that is being played.
Therefore, I took the fact that, for the first time in ages as far as I'm aware, all eleven members of the team were singing the anthem as a positive sign and also, with no sleight meant to Ashley Williams and Hal Robson-Kanu, I must admit that it was good to see nine Welsh born players in the starting line up.
I must add here mind, that the feeling of optimism I've talked about only really extended to a belief that we could get a draw, which would maintain our solid, but not really inspiring, start to the qualifying campaign, it never stretched to thoughts that we might get a win with style which must surely have left followers of one of our main rivals feeling pretty devastated.
The opening minutes saw Wales showing that the pre match confidence was not just an act as they looked to take the game to their opponents, while this was happening though, I was waiting for the inevitable Israeli response.
While Israel are, historically, hardly a footballing powerhouse, their first three games strongly suggested that this was one of their most powerful teams. Having started with a win in Cyprus (no mean feat at all) and then coped with Andorra's awful artificial pitch far better than we did, a 3-0 win over the Bosnia side we were pretty happy to draw with in Cardiff was a surely a sign that we were in for an examination almost as hard as the one we had faced in Belgium.
I waited and waited, but there was no stepping up of pace or pressure from Israel – to be fair, they will point to the fact that they had to play more than a third of the match with ten men and to the injury that forced their top scorer Omer Damari off just before half time, but the truth is that the writing was well and truly on the wall for them before then.
That was the real surprise about last night's events for me – although I wasn't expecting a win, I could envisage that we may get one, but it never ever occurred to me that we would do so with such comfort.
3-0 really didn't flatter Wales – there were more goals there for them if they had needed them and I believe that last night offered evidence that if our "big three" are all fit and firing we can give any team in this tournament a serious test.
The identity of two of that big three I talked about will come as a surprise to no one, but maybe the inclusion of Joe Allen will do. However, Joe Allen playing as well as he has been doing in recent weeks for Liverpool is a good quality Premier League player and that's what he looked yesterday as he tidied up defensively and kept things ticking over in midfield – I thought he was our best player overall.
Aaron Ramsey showed some classy touches (his goal was another example of what a good all round footballer he is – heading wouldn't be seen as a forte of his, but it was a lovely finish that couldn't have been bettered by a Toshack or a Rush).
It was Gareth Bale who the Israelis really struggled to cope with though – he made Eylan Tibi's life a misery and it was almost a merciful release for the defender when he was shown a red card by the very good Serbian ref Milorad Masic for a second cautionable offence against the world's most expensive player.
Rather than jeering him, Real Madrid fans (who make City fans look like amateurs when it comes to being fickle!) should maybe be demanding to know why he takes so few free kicks from outside the area for them. Yesterday's effort was from a position that the pros regard as being difficult to score from because there is so little room to get the ball up over the wall and down under the crossbar, but Bale managed it comfortably – perhaps he should start giving lessons to Cristiano Ronaldo who is going through a Whittingham like drought when it comes to scoring from free kicks!
Ramsey and Bale combined well for the third goal, but, especially in the latter's case, you feel there is more to come from them in this qualifying phase. There was some evidence that Bale's confidence has been affected to some extent by the stick he has being received from "fans" of his club, but this still didn't stop him from being the most dangerous attacking player on the pitch by a distance.
It would be wrong to think that Wales were so good solely because of their "big three" mind. With just two goals conceded in five matches, Wayne Hennessey, Williams and co are, obviously, doing their jobs very well and Robson-Kanu has ensured that Sam Vokes (who made his first Welsh appearance in a year when he came on, and almost scored, for the last twenty minutes last nigh) was not missed as much as he could have been, while there is a maturity to Joe Ledley's play these days which I believe has come through playing regular Premier League football.
It would be wrong not to mention Chris Coleman as well – in one way, he is a lucky man to be in charge of this group of players, but I liked his more attacking approach last night and, for me, he's got our tactics spot on in our last two games.
Wales now top the group with eleven points, but with Israel taking on Belgium in Jerusalem on Tuesday in what will be real indicator of how much this loss has affected the home team, only a draw in that match will keep us in that position. The Belgian's 5-0 home win over Cyprus and Bosnia's 3-0 win in Andorra following our game means that the two favourites to qualify automatically originally are still in the hunt with the first named still the favourites to finish up winners in my book.
However, Wales now have a great chance of getting through automatically as well – with half of the matches played, it's all in their hands. For the first time, I can see a chance of a win against Belgium in our next match, but I'd still make it the least likely of the three outcomes, Cyprus away will be awkward and I won't be taking a win for granted, but, the nature of their defeat yesterday will make it tough for Israel when they come here. Bosnia away will be a stern test and I'd take a point now if it was offered, while Andorra at home is as close as you'll get a guaranteed three points in this tournament.
Even taking a pessimistic outlook, I can see us getting seven points from those games which would put us on eighteen points and leave Bosnia (who have to go to Belgium) and Israel (who travel to Bosnia, Belgium and Wales in their final six matches) needing to play very well to overhaul us.
* pictures courtesy of http://www.walesonline.co.uk/
by The other Bob Wilson with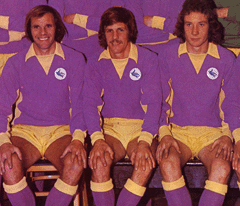 According to the print media, transfer windows always seem to "slam shut",  but, nationally at least, the loan window closed with a gentle click yesterday – there was plenty of business done among Football League clubs, but it was Cardiff City who were involved in the transfer which made most headlines. Time was, this would have meant we had brought someone in as we chased promotion, but not any more – like Matt Connolly last week, this was another instance of us letting a player go to a Championship rival who was looking to be playing Premier League football next season for "business reasons".
This time, leading scorer Kenwyne Jones was allowed to join Championship leaders AFC Bournemouth on a deal until the end of the season (although the striker's tweet yesterday saying "Thank you to all the Cardiff fans for your support its been a pleasure…." hardly sounded like someone who was coming back to Cardiff for 15/16).
Now, I described Connolly's loan move to Watford last week on here as "bizarre", but there were a couple of responses to that post of mine who saw it as a decent business for a club looking to cut costs. I was not convinced about this and came back with a response saying that I was concerned that any savings made could be more than lost if a fairly small number of current season ticket holders saw us hawking first team players around to other sides in our division as another reason not to renew for next season.
However, with Jones widely reckoned to be the biggest earner at the club currently and Bournemouth, reportedly, having agreed to paying all of his wages, a six figure loan fee and a similar sum if they are promoted, the "business reasons" argument does have more merit to it this time because the potential savings look to be far higher than they are with Connolly.
On the footballing side of things, I'm also more amenable to the Jones loan deal than the Connolly one. The defender's versatility and ability to play out from the back are commodities that we don't have much of in the back lines that will be playing until the end of the season, but, although Kenwyne has been our best forward this season, I'd also say that his presence in the team  can at times dictate the way that we play – besides that, there are his rather widely differing levels of commitment from game to game as well!
Even so, I'm not aware of any of the other four members of the nothing to play for club in the Championship (the four sides immediately above us – Leeds, Sheffield Wednesday, Charlton and Blackburn) letting current first team players leave to aid other club's promotion challenges.
In his reaction piece to Jones' departure, Steve Tucker said supporters had responded to the loaning out of our top scorer with "a weary shrug" – I think he was right there, it certainly was my reaction when I first heard about it.
Maybe there are those at the club who would prefer a weary shrug reaction to their "business decisions" to shows of anger from fans amid calls of "sack the Board", but I'm not sure they'd be right to do so. The latter option at least would show a degree of passion for the club from those responsible, whereas, increasingly, the impression I get at matches and in conversations with other supporters is that people are rapidly losing interest in the team.
Going back to Steve Tucker, it was illuminating to hear Nathan Blake talk about his impressions of how many Cardiff fans are feeling right now in the online show the pair of them do most Mondays. Blake spoke about the lack of a "philosophy" at the club – on the face of it, this would be appear to be something that would be a long way down any list of things that are wrong at Cardiff City, but I thought Blakey was pretty convincing in his argument.
If you were asked what individual clubs in the top two divisions "stood for", I think you'd be able to make a decent guess in the case of more than half of them. In the cases of the more successful and stable ones, the approach is one that has been stuck to for years. Cardiff, on the other hand, lurch about like drunks on Caroline Street in the early hours of a Sunday morning as they veer from a throw money at it approach to the current severe austerity phase and, generally, this has been the pattern at the club for the last fifteen years.
So, maybe there is a Cardiff City philosophy after all, perhaps it is to stumble from one extreme to the other when it comes to football finances and to make all the usual noises about developing their own players while looking to fill any vacancies in the first team squad that may arise by recruiting from outside at least 90% of the time?
Nathan Blake was right in many ways, but he didn't mention what, for me, is a huge factor in this breakdown in relations between the club and many of it's supporters – the general level of incompetence in the way it is run both administratively and financially,
To give an example of what I mean, while the Cardiff based media concentrated solely on the Kenwyne Jones deal, the Newport Argus carried this damning story about young striker Rhys Healey who the club recalled from his spell at Colchester recently. Now, while the Welsh FA are, perhaps, portrayed as the villains in this case because they did not grant the required international clearance, the story also says that there was "confusion" over the terms of the original deal with Colchester and the decision was taken that he didn't qualify for another loan move.
So, Cardiff recalled Healey from one club apparently because he wasn't getting enough starts with them, arranged another deal with a second club where he was going to play every week. Instead, the player now finds himself in a position whereby, judging by County manager Jimmy Dack's "Rhys can't play for the rest of the season now, he's going to essentially have a career break" comment anyway, he may not even be allowed to play for City's Development team!
Someone at Cardiff must have negotiated the loan with Colchester, but it appears that they weren't thorough enough – it seems to me that if there is a villain in this case, it's this person.
It's often the case, that when you are struggling you get no luck either and so I'm sure many of the season ticket holders who received an e-mail from Cardiff City yesterday urging them to join the England Supporters Club will not get to know about the subsequent clarification City issued stating that it was a Football League communication sent to all seventy two clubs. City were blameless this time, but their "previous" will ensure that they'll be held responsible by large numbers of fans who are only aware of the e-mail they received.
Ironically, City seem to be on something of a charm offensive lately as they try to rebuild relations with fans, but, even if you forget about the rebrand, I'm fairly sure there are many who will have noted that for a couple of seasons the priority at the club seemed to be all about how they treated visiting supporters, while, at the same time, the owner occasionally spoke about City fans in a way many found insulting.
When you think where the club was two years ago and where they are now, you can only give that weary shrug at the degree of ineptitude the club has shown on so many levels. We are reduced to agreeing to deals that see first teamers playing for someone else over the next couple of months because we have had two seasons now where so few of those employed by the club in positions of management, both on and off the field, have done their jobs to even a competent level.
Before finishing, I should also add that there was also a loan arrival this week as Semi Ajayi, the young Arsenal centreback who impressed while scoring twice in a trial appearance for the Development Team in their recent 4-2 win over Coventry, has come in for the rest of the season – it seems he will not be featuring for the first team, but, with his contract at Arsenal up this summer, he fits the bill for the current version of the schizophrenia case that is Cardiff City.
by The other Bob Wilson with