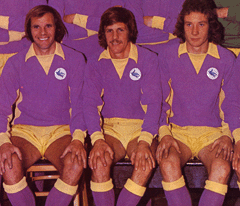 There's something about Cardiff City and Wednesdays lately! On Wednesday 25 November, the club appeared in the High Court as Her Majesty's Revenue and Customs (HMRC) sought a winding up order against them for non payment of taxes and a few hours later, City were announcing the appointment of Dato Chan Tien Ghee (TG) on to the Board of Directors (were the two events connected I ask myself) – by the time the following day arrived, this supporter at least was left scratching his head as he wondered what on earth was going on at his club.
While yesterday didn't perhaps match the drama of three weeks earlier, it turned out to be another day where supporters were put through an emotional mixer as they wondered if City were on the brink of being wound up whilst also savouring the possibility of watching free Premiership football next season!
Actually, the truth is that things started late on Tuesday when someone noticed that City were due for another appearance in court the following day courtesy of HMRC. The list of cases for 16 December had us appearing in the "not before 11 0 clock" section with the same number (19103 /2009) allocated to us as last time  – something which appeared to confirm that whatever was happening was directly related to our first appearance in front of Registrar Derrett three weeks earlier.
Given that we were, by all accounts, given ten weeks to sort things out (i.e. until 3 February 2010) on 25 November, yesterday's appearance had the look of an unscheduled appointment to me which, as far as I could see,  meant one of two things;
1. We had defaulted on the arrangement with HMRC, which Peter Ridsdale had assured us was in place after our first appearance in court, to pay off what was owed and we were going into administration under the terms of the winding up order.
or
2. The case brought against City by HMRC was about to be withdrawn.
So, in typical Cardiff City fashion, you had the possibility of disaster or delight, but with Peter Ridsdale soon confirming in an e-mail message that, thankfully, the second of those options applied, those amongst our support who appear to enjoy bad news were not given too much of an opportunity to go into doom and gloom overdrive.
A short formal confirmation of the dismissal of the winding up order appeared a few hours later on the club's official site, but, by then, things had moved on on the messageboards to discussions about the new season ticket initiative which had been revealed in the Western Mail .
With the Platinum Ambassador scheme, which promised people who bought their season tickets by the end of this month a five year price freeze, proving to be a disappointment in terms of sales (only around 3,000 had been bought when the original intention was to limit the scheme to the first 10,000 purchasers) and no money in the coffers for squad strengthening during the January transfer window, the club's decision to, effectively, offer free season tickets for next season in the event of us getting promoted looks a far more attractive package (especially when you consider that the five year price freeze still applies).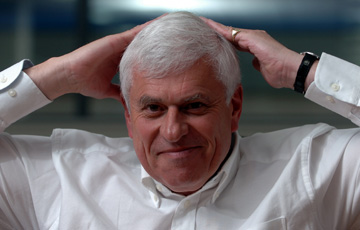 Apparently, the idea, which mirrors the scheme Burnley had in place last season, was the brainchild of Dave Jones as he sought to bring in the three or four players next month which he thinks we need if we are to succeed in our quest for promotion and it is being marketed by the club very much as  a way in which we can help City get to the Premiership.Early signs are that supporters are responding more readily to this latest attempt to get them to part with their money at a time of year when people tend to spend far more than normal with Peter Ridsdale claiming in today's Western Mail that yesterday saw a record number of season ticket sales.
There was one fly in the ointment on what was certainly a good news day for City fans though with this Echo story indicating that it might be that there will be no investment from the Malaysians, who are currently carrying out a due diligence process on City's books, during the January transfer window. I am sure some will see this as a first acknowledgement that the Malaysian involvement isn't the done deal that others would have us believe and will ask how long it will be before a delay in investment turns into an announcement that the whole thing has collapsed?
I suppose that it's possible for two people to assess the financial outlook for any club in the country and come to different conclusions, but I can honestly say that I haven't known a time like this, certainly in recent years, where it is so easy to come up with completely contrasting opinions about what the future holds for City.
The last few months have seen great uncertainty about Cardiff City. This could be gauged by the fact that I feel that one person could have used recent events to put  together a well constructed and believable case to show that we are on the brink of an exciting new era under the ownership of a foreign billionaire, whereas someone else could have come up with a coherent and persuasive argument as to why the club are destined for administration!
However, although I accept that I may have my rose coloured spectacles on here, I can't help thinking that the last week or so has seen four events which suggests that the optimists might, just, be right this time;
1. The agreement signed between the club and Langston/Hammam.
2. The news that due diligence is taking place regarding new investment into or, maybe even, a takeover of the club by a Malaysian syndicate.
3. Weekend stories, since confirmed by Peter Ridsdale, that another potential investor has come forward.
4. HMRC's winding up order has been withdrawn.
Okay, perhaps reason three is just propaganda, but the other three surely have to be seen as good news don't they?