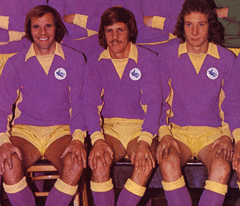 I still think that the World Cup is amongst the poorer ones I have seen, but things have improved as players have got more used to the conditions and that ball and congratulations in particular to Japan for managing to score two good free kick goals in their fine 3-1 win over Denmark. Speaking of the Danes, their elimination is symptomatic of what has so far been a very poor tournament for Europe with plenty of mid ranking teams failing to make it into the last sixteen as well as two giants in France (who, let's be frank were a shambles) and Italy who lacked pace and ideas – perhaps a consequence of having so many foreign players  in their league who play in the "flair player" positions?
Maybe the same criticism could be aimed at England as well, because, although they did make it through with an improved performance against Slovenia, they still look pretty predictable with James Milner's excellent crossing last Wednesday being the only thing that threatened to give them  a real cutting edge – they still desperately need more of a contribution from  Wayne Rooney.
Anyway, I will now open myself up to embarrassment in future months by predicting how the last sixteen round results will go;
Uruguay v South Korea – the Uruguayans have played a full part in what has been an impressive South American challenge so far and I expect them to triumph over a South Korean team who done pretty well without really building on their impressive start to the tournament.
USA v Ghana – tough one this, the fact that Ghana are the only African team left in the competition confirms the impression gained when you watched them that they were the best of the teams from that continent (that's not saying much mind). The USA have been pretty impressive so far with their ability to come back after conceding first standing them in good stead – I think they'll win (although I would have gone against them if Ghana had a fully fit Michael Essien in their team tonight).
Germany v England – perhaps everyone was so impressed by the Germans in their first game because everyone else was playing so poorly at that time? Whatever the reason, they haven't quite recaptured the form which brushed what turned out to be a decent Australian team away a fortnight ago and I have this nagging feeling that England will run them very close – however, Germany have shown a quality that England have merely hinted at so far and, although it may take extra time or even penalties for it to happen, I expect the Germans to prevail.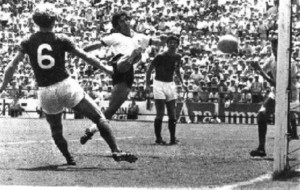 Argentina v Mexico – could be one of the best games of the round, with two sides whose strength is in attacking going for it for the whole ninety minutes. Argentina have been the best side going forward so far in my book, but Mexico are good enough to pose serious questions of a defence which hasn't looked water tight up to now – despite this, I expect Argentina to have too much fire power for the Mexicans and  to win by something like 2 -1.
Netherlands v Slovakia – if the Slovakian team that shocked Italy turn up then a further surprise cannot be ruled out. However, although they have gone about things in an uncharacteristically quiet way, I reckon Holland have been Europe's best team so far and the Slovaks could be in for a tough afternoon if they play like they did in their first two matches – whichever Slovakian team they come up against though, I expect the Dutch to win.
Brazil v Chile – I'm so pleased that Chile, who have been one of the pleasant surprises of the tournament for me, qualified at the expense of boring, boring Switzerland and, on their day, they are capable of giving any team in this competition a real good game. However, with suspensions beginning to bite, the Chileans have a huge challenge on their hands against a Brazilian team who have the look of finalists (at least) to me – Brazil to win.
Paraguay v Japan – Paraguay are a powerful team who, traditionally, are strong in defence – they should beat Japan. However, if there is going to be a shock in this round, I think this might be it, the Japanese have got some very talented players, who unlike some of the stars from Europe in particular, are prospering under the pressure of a World Cup tournament – Japan are stronger at the back than in recent World Cups and seem better equipped to cope physically, I think they can scrape this game by the odd goal.
Spain v Portugal – toughest game of the eight to predict for me. Portugal have a superb defensive record and, if they go out with the attitude they showed against the Ivory Coast and Brazil, they will take a hell of a lot of breaking  down. Spain are getting better, but they still don't look like the team which so impressed in winning Euro 2008 – I'll go for them to win, but, truthfully, it's more to do with heart ruling head because I don't want to see what has been a negative Portugese side progressing.