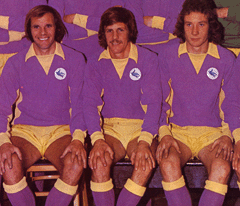 Results such as Cardiff 0 Barnet 2, Cardiff 2 Macclesfield 1 and Bournemouth 1 Cardiff 2 offered proof that ties against League 2 opposition in the early rounds of the Carling Cup in recent years are not the cakewalk that many expect them to be beforehand and so it proved again last night as City progressed into the Second Round with a 3-1 win over Dagenham and Redbridge – while the result was a fair one, the margin of victory flattered us.
Results such as those listed above proved that a useful Dagenham team needed to be treated with respect and City did that for half an hour as they made their superior quality show – Peter Whittingham had already gone close twice when Gavin Rae made an encouraging start to his promise to hit the net more with a fine left footed strike after 20 minutes. Jay Bothroyd doubled the lead shortly afterwards when he scored from a twice taken penalty after he had been fouled (or at least it looked like that from eighty yards away!) and as Chopra and Comminges were only denied by frantic, last ditch defending it looked like City could exceed Saturday's four goal tally.
However, probably thinking they had already got the job done, City took their foot off the gas and allowed the visitors back into the game. Dagenham's record last season and an encouraging 2-1 win at Crewe in their opening game this time around suggested they were one the better teams in the basement and they began to prove that as Peter Enckelman was called upon to make a fine double save just before half time.
As City struggled to regain their lost momentum after the break, you couldn't help but think of the players who were absent. Although a perceived lack of pace may be the thing that is keeping him from getting his move to the Premiership we definitely seem to play with a quicker tempo when Joe Ledley is in our midfield – the Rae and McPhail combination again didn't convince me because, as our manager said, we did not move the ball quick enough in the last hour of the game. Similarly Ross McCormack was sorely missed as Miguel Comminges' performance should have put an end to the argument put forward by some that his best position is right midfield – City supporters had a preview last night of what a Ledleyless and McCormackless Cardiff team might look like and, certainly for the last hour, it was not too clever at all.
Although Whittingham, Chopra and Comminges all missed good opportunities, my feeling was that Dagenham looked the more likely scorers for most of the second period and they eventually did with ten minutes to go as Taiwo's superb cross was angled in by Scott.
What had started as a stroll now became a real Cup tie as Dagenham sensed an equaliser and the highly rated Paul Benson was only inches away from connecting with another superb cross delivered after Paul Quinn had been beaten too easily. However, just as on Saturday, Peter Whittingham came up with a goal in added time to seal City's win as he netted with a lovely shot from the edge of the penalty area.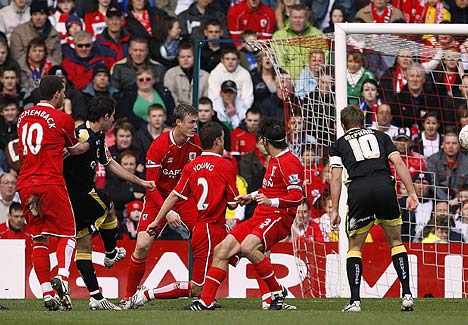 Whittingham's performances have been one of the most encouraging things about the season so far. I thought he looked more committed and interested even in our pre season matches and he has carried that on into the competitive stuff so far as he has played a very prominent role in some promising attacking combination play with the likes of Bothroyd, Chopra and McCormack. It's too early to say yet but let's hope the diffident stuff of last season has disappeared – we'll probably get a better idea as to that after we have played at Doncaster and Plymouth because, traditionally, they are the sort of games that see Whittingham subbed around the hour mark!
Whittingham was the stand out City performer for me on a night when a few of our players slipped below the standard they had set for themselves on Saturday. Peter Enckelman didn't do anything wrong either as he was given a much busier time of it than David Marshall had on Saturday and, finally congratulations to young Aaron Wildig who made his debut when he replaced Comminges after 66 minutes.
*Originally published on 13/8/09.