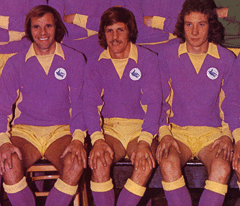 I watched Wales' 3-0 defeat by Sweden yesterday on a grainy and unreliable stream while listening to Radio Wales' coverage of the match. Leaving aside the fact that what I was watching and listening to were about ten seconds apart, the overriding impression gained from what my eyes and ears were being fed was that the whole thing was something of a pointless exercise.
The radio commentary provided by Rob Phillips and Kevin Ratcliffe made it sound like Chris Coleman would not be concerned in the slightest by what was happening out on the pitch – indeed, from what they were saying, it felt like the whole ninety minutes was something to be endured in that the main object of the exercise was to come through the game without injury.
Judging by what I was seeing, it looked like the players were of the same mind as those describing the "action". For example, when Ratcliffe claimed that Ashley Williams (who was also caught out for the first Swedish goal) could, and probably would, have prevented the final goal in the dying minutes if there had been something riding on the match, it was hard to disagree with him when you saw the replays – so, again, I found myself thinking what was the point of the whole thing?
It was interesting, and a bit concerning, to read Chris Coleman's post match comments when he talked of Wales, possibly, being a little complacent – in fact, he gave the distinct impression that he believed this was a criticism which could be aimed at the team since they qualified for the upcoming Euros.
Quite what grounds the players of a country preparing for their first major tournament in fifty eight years had/have for feeling complacent, I cannot begin to fathom, but once that word has been introduced into the situation, it must be said that there were elements of what Wales did yesterday which could have been described as complacent.
Coleman still preached positivity though as evidenced by him stating "remember that when we're 100% at it and we mean it, then we're a good team. We'll pick the boys up.".
This echoed what the pundits were saying on television and radio during and after the game – the real business starts next week and it makes no difference how good or bad a side looks in the run up to a tournament because nobody gains any points to be carried into the main event through winning friendly matches.
So, the manager doesn't seem too worried about what has happened since Wales beat Belgium at a raucous Cardiff City Stadium to all but secure their ticket to France. That match was played on 12 June and it will be virtually a year to the day later when we kick off against Slovakia next Saturday and if the men who know more than me about these things (e.g. Chris Coleman and former players with fifty or so appearances for Wales) are not that concerned by what has happened in the interim, then I suppose I shouldn't be either.
However, not being worried, is not quite the same as being optimistic about our prospects and the question I ask is what is there that has happened since we beat the side rated the best in the world (according to FIFA's rankings anyway) to make you feel upbeat about our prospects of making it out of our group?
As I made my way home on that sultry Friday night when Gareth Bale's goal beat the Belgians, I thought that, given the evidence of displays such as that one, the one in Israel and the one in the first game with Belgium, we could repeat the 1958 achievement of making into the tournament's second stage, what has there been since then to back up such a feeling?
Given the way the last year has gone, it's somehow appropriate that our qualification was confirmed on a night when we were beaten. It's not all been bad – we got the job done in Cyrpus, albeit unconvincingly, and I thought we played pretty well in defeats by the Netherlands and Ukraine, but the sense of momentum we had through most of 2015 seems a long way off now.
When we scored twice without Bale, Ramsey, Robson-Kanu or Vokes involved against the Dutch, it was reassuring to see evidence that we still had goals in us, but what have we seen since then to garner hope that we can score regularly in the Euros?
In the three matches since then, we've scored a single penalty in time added on at the end of the game to gain us a slightly fortunate draw, but it's hard to think of much else that has seriously threatened our opponent's goal.
Increasingly, it's looking like Gareth Bale is going to have to play to the potential which marks him out as one of the players who could have the biggest individual impact in the tournament if we are to come up with enough goals – possibly, that's always been the case, but I thought the Ramsey's, Vokes' and Robson-Kanu's might be able to help out a little along the way.
That seems less likely now and with no real suggestion that our central defenders have a goal in them when they come up for set pieces in the way that, say, City's do, we really do look like we need Bale to be at his brilliant best if we are to progress to the knock out stage.
All of this shouldn't come as too much of a shock when you consider that we were hardly free scorers in our qualification group, but back then I thought that, come the big occasions, Ramsey in particular would be able to reveal the eye for a goal and a defence splitting pass which made him just about the best player in the Premier League in the first half of the 13/14 season.
That may still happen of course, but, if it does, then it will come about against a backdrop that has seen City's youngest ever player never reaching such standards in the weeks and months since that Belgium game – Bale can produce the goods for Wales, but a Ramsey somewhere near his best would make it that much easier for him to do so.
So, after a match which seems to have all been a bit pointless, I still await the Euros with the sense of anticipation of someone who has longed for my country to take part in a tournament like this for more than half a century.
Am I worried about what will happen? No, but the slightly uncomfortable truth behind that answer is that in the last year or so, the sense of expectation that your team will do the business, which can often be a source of such worry, has gradually been eroded in me – by the same token, I suppose a lack of expectancy means that any success will taste all the sweeter should it come.
*picture courtesy of http://www.walesonline.co.uk/