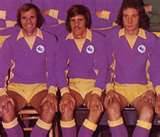 They're all big matches from now on of course, but, with the pack closing in on a Cardiff side with just one win in their five previous matches, yesterday's visit to Hillsborough to face Dave Jones' Sheffield Wednesday looked to be bigger than most. Therefore, Malky Mackay's team selection was I daresay awaited with more eagerness than normal by supporters who wanted to see how he would react to what were two poor performances by the standards of this season against Derby and Leicester – people wanted changes.
Speaking for myself, I wanted a couple of things – firstly, a place in the side for Kim Bo-Kyung and, second, a return to a 4-5-1 formation (which could double up to 4-3-3 far more effectively than it did last season given the players we have brought in since then). In the event, neither of these things happened, but concerns over the non selection of our South Korean import and the formation we would be using soon disappeared for me, and I would guess many other City fans, when I saw our line up.
Four changes had been made with one of them enforced as Leon Barnett, who had signed on a month's loan from Norwich to cover for the injured Mark Hudson and Ben Turner, came in at centreback. No shocks there, Barnett had experience of  a successful promotion campaign two years ago and, if Norwich fans on the messageboards are to be believed, falls into the category of being good at Championship level, but not up to playing week in, week out in the Premiership. Alongside, Barnett though was not Matthew Connolly, as most had been expecting, but Ben Nugent who had, for the first time in his senior career, looked like a raw youngster against Derby and Leicester. After his withdrawal at half time on Tuesday, Craig Noone did not even make the squad (just like the sadly under used Joe Mason) as he made way for Don Cowie, Craig Bellamy came in for Craig Conway and Heidar Helguson was preferred up front to Tommy Smith.
Once again, it was a selection which to me encapsulated a safety first approach with Helguson's inclusion in front of Rudy Gestede who, arguably, had been City's most effective player on Tuesday, seeming particularly strange to me. The messageboards were up in arms as well with Malky Mackay being accused of losing the plot. If anything, the selection which attracted the most criticism was Don Cowie's, but, if I tended to think our manager had got it wrong in general terms as well, I couldn't agree with those who, as is nearly always the case, were so quick to write off the ex-Watford man.
To use modern parlance, Cowie tends to get stick from fans because he is not "sexy" enough – you don't get flashy step overs, Cruyff turns or "unbelievable tekkers" from him, but you do get the basics done well game after game. Cowie is like quite a few others in the Championship in that if he had more pace he would probably have played in the Premiership by now. He's got great stamina and mobility, rarely gives the ball away, does his fair share of tackling and can deliver a decent dead ball – that relative lack of pace apart, I struggle to see any obvious weaknesses to his game.
As it turned out, there was another positional change as Cowie did not play on the right, as had been expected, but switched infield with Peter Whittingham moved to the left and Bellamy featuring on the other side of the pitch. It was so ironic therefore that the man who had, to all intents and purposes, taken over the Whittingham role then promptly went and did what Whitts has not done in months and scored the goal which gave us an invaluable lead on the stroke of half time! The goal was typical Cowie, it didn't really look anything fantastic as he dispatched his shot through the group of covering Wednesday defenders after keeper Kirkland had punched Bellamy's corner out to him, but then you think of the things that could have gone wrong with that shot and you realise that, once again, Cowie was doing what he is all about – that is, getting the basics right.
Maybe it was his change of position, but when Whittingham produced a free kick from out on the right midway through the second half which was just begging to be headed in by Connolly, the full back obliged and, for the first time since that night at Blackburn getting on for four months ago when we appeared to signal that we were something we haven't turned out to be, City were able to record a win by a margin bigger than a single goal.
Perhaps the most impressive thing about the win was the way that Barnett and Nugent combined at the back. Once again, there was little that was stylish about City mind. Dave Jones, typically, reacted sorely by talking about us "limping over the line" at the end of the season (I've always been pretty sympathetic towards our former manager because of what he went through at Southampton, but he does make himself a hard man to like) but, defensively, they were far more solid than many feared they might be and gave Jones' side little encouragement that they could get back into the game once they had gone behind.
So it looks like Malky Mackay got his selection right after all and when I heard his post match interview and saw the goals on TV, it did become a bit more understandable. Wednesday were, perhaps, the biggest side to visit Cardiff City Stadium this season and so our side was set up with enduring an aerial assault in mind (I suppose this explains the inclusion of Nugent and not McNaughton at the back and Helguson, who can be an effective defender when back for corners and free kicks). We might want us to play in the way we imagine a promotion team should, but, let's face it, having gone up from this league three times as a player, our manager knows better than nearly all of us what is needed to make it into the Premiership.
Also, watching the Football League show last night, I was struck by how many pitches are in poor shape this winter and, although the playing surface cannot be used as an excuse for recent stodgy performances at home, we do seem to have played on some pitches that are a bit of a throwback to more basic days of groundsmanship lately. Just like at Leeds, Huddersfield and Middlesbrough, the Hillsborough pitch hardly encouraged sides to try and get the ball down and play the "beautiful game". Brighton and Palace were among the sides who have failed to adapt at Hillsborough recently – we did, and although it doesn't make for exciting viewing, our ability to cope with different types of challenges is one of the reasons we've led this league for about two thirds of this season.
After just five points from five matches, we needed the win yesterday, but, almost as satisfying as the three points is the fact that, once again, so many of our rivals stumbled. In reality, Gestede's late goal on Tuesday probably ended Leicester's chances of overhauling us, but their 2-1 defeat at Derby means that their main concern now should be maintaining their top six place. More relevant to us was Watford's 1-0 defeat at Barnsley (would anyone have predicted they would have got nothing out of a  home match with Blackpool and a visit to Oakwell beforehand?) and Hull's 2-1 home defeat by fast finishing Nottingham Forest (who cannot be ruled out as a potential top two side now). If Palace drop points at Brighton this lunchtime then a very good weekend will become a fabulous one, but even if they end up winning, seven points in front with a game in hand over a group of sides who have only eight matches left is a great position to be in.
Barring freakish changes to goal differences, we now know that six more wins will see us finish in the top two and, almost certainly, win the Championship. The way things are shaping up though, I reckon four more victories could well do (even three might) – with a fortnight to go before we are in action again, there'll be plenty of time to consider all of the permutations.
* pictures courtesy of  http://www.walesonline.co.uk/