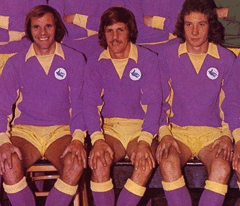 I made my second trip of the season to Spytty Park to watch Newport County's record breakers play yesterday. In December I watched them take a while to get going before despatching struggling Dorchester 3-0 and it was the same scoreline yesterday with Dover Atheltic having to make the long journey back to Kent with little to show for their efforts. Truth be told, it was typical end of season fare after County scored twice early on and, for much of the time there wasn't too much on offer to take my mind off what was happening at Loftus Road, but, in itself, that was a testimony to what a good side County are at this level.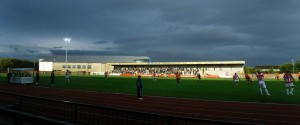 What needs to be remembered is that County were swatting away a team that came into the game in second position in the table on the back of a run of eight successive wins, but, once Kerry Morgan took advantage of a defensive cock up to score in the first minute, you could almost see the belief drain out of Dover as their challenge wilted virtually before it had begun. The feeling of inevitability about the whole affair only increased when Chris Todd nodded in the second from a corner after about a quarter of an hour as County again showed that, when they wanted to, they could raise their game to levels that Dover could not match. If more proof of this were needed, it came midway through a mostly nondescript second half when County put together a move down their right which was more in keeping with a level high above Conference South standard that ended with Danny Rose heading in a third goal.
Any team that reaches the hundred point mark has to be regarded as something special by the standards of the league they play in and with just three defeats from forty one matches (two of those coming after the title had been clinched), County have shown that they are a class act – congratulations to all involved at Newport, they can anticipate life in the Conference next season with confidence.