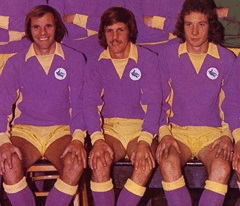 According to Neil Warnock, Cardiff City completed their incoming transfer business for the summer this week with what was their most expensive signing of the close season period – almost certainly, it involved the biggest fee we've paid for a player since the reported £5 million we paid for Bruno Manga in August 2014.
I'll come to the player involved shortly. but, before that, I should add the caveat our manager gave that we may still be looking for new arrivals before 1 September if we receive a bid for a current player that is too big to turn down.
Currently, it would appear that this may be relevant to two first team squad members in particular. Apparently, we've received another bid from an unnamed club for Sean Morrison who was the subject of an offer, believed to be £3 million, from Sheffield Wednesday about a month ago.
With a probable need for some balancing of the books following the signings we have made, I suppose it doesn't have to follow that the latest bid for our captain was a bigger one than the previous one, but the likelihood has to be that it was. Either way, with his contract up next summer, Morrison is at that stage where interested parties probably think they've got their best chance of getting their target. Although he didn't say it in as many words, our manager appeared to hint that the club were taking steps to sort out a new deal for Morrison in the near future, but, I'd say that further developments in this case cannot be ruled out if the player's contract situation remains as it is now as the closure of the transfer window gets closer.
Hardly surprisingly, the other player I was referring to is Kenneth Zohore.  After having their first offer rebuffed, Hull City came back with a second one (£8 million, possibly rising to £10 million is the amount I've seen reported), which was, apparently, also given short shrift by City.
The word coming out from the club appears to be that potential suitors need to look at a minimum of £15 before they would think of doing a deal to sell our top scorer, with the implication that it would take a Championship record transfer fee for the Dane to move elsewhere in this window. I believe that by putting that sort of information in the public domain, the club are hoping to knock any more interest in Zohore on the head once and for, but I suppose, that it's likely to mean that, in the unlikely event of anyone being prepared to pay such a fee for him, supporters would need to prepare themselves for his departure.
Anyway, let's return to this week's signing. There had been plenty of comment to the effect that we needed a number ten type player on the messageboards in recent weeks and it seems that Neil Warnock agreed because, in a move which surprised and delighted many fans, we brought in Bristol City's Lee Tomlin on Tuesday for a fee which it's reported could reach £2.9 million.
Twetny eight year old Tomlin, who plays mostly through the middle as opposed to other similar type targets we had in Jonny Hayes and Barrie McKay who favour the wings, was a real thorn in our side at times during his time with Peterborough and came to be recognised as one of the Championship's best attacking midfielders cum strikers during his spell at Middlesbrough in 2014/15. It was generally thought his displays at Boro had earned hia deserved move to the Premier League with Bournemouth for the 15/16 campaign.
However, for whatever reason, it did not work out for him on the south coast and he was loaned to Bristol City for the closing months of the season where his contribution was considered to be a very important one in maintaining the wurzels' Championship status.
Predictably this led to a permanent move to Ashton Gate last summer, but amid rumours of a falling out with manager Lee Johnson, Tomlin made less of an impact as Bristol endured a relegation battle they looked like they would lose at times last spring and the improvement that eventually saved them only came after our new man had been relegated to the substitute's bench.
Therefore, it wasn't a total surprise that our west country rivals were prepared to do business for the player, but it did come as one when, after initially enquiring about a loan deal, it turned out to be us who got him.
With his fall from grace at Ashton Gate and the odd rumour of him possibly being something of a problem player for Eddie Howe at Bournemouth, there are those Bristol fans who are glad to see Tomlin go, but there are at least as many who regret his sale and are of the opinion that Neil Warnock is just the sort of player to get him playing to the level he is capable of on a consistent basis – if that can happen, then I believe we've got a bargain.
Certainly, it was being reported before the speculation linking him with us blew up that Tomlin, a player who has tended to attract those "you fat bastard" chants from opposing supporters which are generally a recognition that you are a good player in a way because bad players don't tend to get targeted in that way, turned up for pre season training at Bristol looking trimmer than he had last season, so that's a good sign at least.
I commented on here about Tomlin's diving in our 2-1 win over the wurzels at Cardiff City Stadium last season and I'm not going to change my opinion just because he's playing for us now – I don't like diving, but it's part of the modern game I suppose and we got so many penalties during the Chopra/Bothroyd era which I still celebrated when the ball hit the net despite the suspicion that one of those two had gone to ground very easily!
Warnock has said that there was a time when Tomlin was his number one target for this summer, I can understand why he would think that – there is the risk that it could all turn sour pretty quickly given what's happened to Tomlin since he left Middlesbrough, but with our manager making comparisons with the notoriously difficult Adel Taarabt who he got the very best out of in QPR's title winning 2010/11, it shows how much he rates our new playmaker – I've  a good feeling about this.
Even without the reported thigh injury which caused him to miss Bristol's first warm up match of the campaign, Tomlin was never likely to figure in City's opener at Taff's Well last night. With those who played international football in June not included and a few others missing with minor knocks, City fielded what were almost two different teams for either half with the majority of the second half selection being youngsters.
There were four of the new signings on show in the opening forty five minutes. Neil Etheridge made one diving save during a quiet introduction which saw him replaced at the break by, first Brian Murphy and then Oliver Byrne. Nathaniel Mendez-Laing looked powerful and pretty effective in a roving role up front, Loic Damour was quietly impressive as he provided continuity and Danny Ward flashed a header just wide in an otherwise unspectacular first showing.
At right back in the first half was teenager Cameron Coxe and, as he played for something like twenty five minutes after the break as well, he had more game time than anyone else. I thought Coxe used that time well to show that he could make a league debut in the coming season – if not for us, then out on loan somewhere to a lower division club. Of the others, Matt Kennedy looked lively and Joe Ralls was his usual self alongside Damour in an effective central midfield pairing.
The game was decided by a single Anthony Pilkington goal (a fine volley from about fifteen yards out) after just six minutes and I'm sure that most of the crowd of almost three thousand who helped to make the event such a success in terms of fund raising for a couple of charities and for the home team anticipated that it was the first of many.
However, it was not to be. Credit goes to Taff's Well for defending resolutely and, in particular, to their keeper for some good saves, but I could understand why Warnock confessed himself "disappointed" with the game from his team's perspective – it felt like a training game on the pitch and one of those pre season matches we used to play every year at Merthyr off it with many of the crowd not fully engaged with the football being played out in front of them.
I'd count myself among those who weren't really into the game, but I had the excuse of getting the confirmation as I set off for it of the news I was sure I was going to receive – my so loyal and friendly old Staff, Ruby, has got lymphoma.
I felt a lump just under her collar about three weeks ago, but, at the age of twelve, I didn't read too much into it because it didn't seem to be bothering her. This week however, three more appeared around her throat and the vet said she was 90 per cent sure it was lymphoma when she saw her.
Typically, dogs take four to six weeks to die from from the cancer without treatment and my guess is that she had that first lump for a while before I felt it, so I don't think Ruby has long left at all.
Treatment options are Chemotherapy which is out of my financial range and, anyway Ruby's probably too old for it now and steroids which surprised me by how cheap they are, but the downside is that, although more than half of the dogs treated with them alone go into remission, it's only for something like two to four months, so, whatever happens, it's very, very unlikely that my Ruby will experience another bonfire night (fireworks upset her so much).
At the moment my thinking is that, although there are times when you can see she is ailing, she is still definitely enjoying her walks with me and she certainly hasn't lost her appetite, so I'm leaning towards giving her a great weekend and then taking her to the vets to be put to sleep on Monday, but I'll see what the next forty eight hours hold.
Finally, despite the comments about no more signings this summer, it seems that City are giving trials to two Livingston forwards next week. I say "it seems" because the only source of this story is from Sky Sports.
On the face of it, Knox looks a talent and I would have thought that, at twenty two, we would only be interested in Mullen as someone who would become a member of the first team squad immediately – I'm not sure there is much to this story, but things should become clearer during the next seven days.
*picture courtesy of https://www.cardiffcityfc.co.uk/