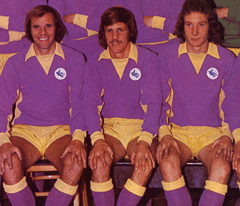 After the fine performance by the seniors in Belgium, Wales' Under 16 team capped a fine week for the country's football sides when they were crowned Victory Shield Champions. It was the first outright Welsh win since 1948/49 and, better still, they managed to do it with a 100% record.
The campaign started off with a 1-0 win over England at Bangor with City's Liam Angel getting the goal – here are brief highlights from that game, before a couple of goals by Swansea's Liam Cullen secured a 2-1 win over Scotland in Perth. Therefore, Wales traveled to Ballymena on Thursday knowing they needed only a draw to be crowned Champions, but won the Shield in style as goals by captain Tyler Roberts (West Brom) and another from Cullen clinched what was a pretty comfortable win.
Congratulations then to the whole squad for a great achievement and it was heartening to hear coach Osian Roberts say that there were high hopes that a number of the players would progress into the senior side eventually.
It's difficult to get too many details of these games online, but I have found there were at least four City players in the victorious Welsh squad. I've already mentioned defender Liam Angel and besides him goalkeeper Scott Coughlan played in each match, I'm not sure if that's true of midfield player Keiran Proctor, but was in the starting line up against England and another midfield player Ibby Solani saw some action when he came on as a sub on Thursday – apologies to any City players who were in the squad that I haven't mentioned.
*picture courtesy of http://www.faw.org.uk/