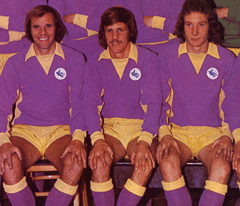 Wales played a lot better in drawing 0-0 with Bosnia-Hercegovina at Cardiff City Stadium last night than they did a month ago in winning their initial Euro 2016 qualifying group game in Andorra. In saying that, although it might be argued that a draw was a fair result, it was the visitors who would be more justified in thinking that they were worth the win – they got well on top in the middle third of the game when Wales had to rely on some last ditch defending and some fine goalkeeping by Wayne Hennessey to keep them out.
While I thought he was a deserved winner of Sky's Man of the Match award, I think if Hennessey was being honest, he would have been disappointed to have been beaten by most of the efforts he had to deal with, but the stop he made from Medunjanin's close range effort early in the second half was superb and it was great to see someone who has had such a rotten time of it with injuries give a reminder of the ability which made him look such a fantastic prospect before his knee problems.
Hennessey is 27 now which only goes to prove that, once you reach a certain age, the years absolutely fly by – it only seems like yesterday that he was winning his first cap for Wales against New Zealand seven and a half years ago. What it also shows is that the group of very talented players (I don't like the term "golden generation" – it's used too often these days and so has lost it's original meaning) who started arriving on the scene about halfway through the noughties are at the age where they have stopped being "promising", they now need to start delivering and, helped by the easier qualifying criteria this time around, last night offered genuine hope that they might be able to do that.
As mentioned earlier, it was backs to the wall stuff at times against a more than useful Bosnia team who should certainly not be written off just because they only have one point out of a possible six and entertain group favourites Belgium on Monday - even if they lose that game, I'd still expect them to finish in the top three of our group.
However, there was a spirit and a determination in the Welsh side which has not always been present in recent years and when you consider that injury robbed us of ten players who would have made the squad otherwise, I can't help thinking that this was a game that would have been lost in previous years.
Granted, many of the missing ten would not have made the starting line up, but when you looked at the Wales bench last night, it really brought home how limited the options Chris Coleman had were. This was most true in central midfield where the absence of the likes of Vaughan, Crofts, Huws and Evans meant that there was only really Dave Edwards who could have come on to provide a realistic alternative to a trio that had a bit of a "bare bones" look to it anyway in the absence of Wales' second and third best players (at least I reckon they are).
Okay, Aaron Ramsey was a long way off his best against Andorra and Joe Allen only had a limited impact in the same game, but losing the pair of them for the October double header was a huge blow. With them, three points against Bosnia would have been a realistic possibility, but, once they were ruled out, I was definitely in the "I'd take a draw if it was offered" camp.
Without our two most creative central midfielders, Coleman came up with the combination of Joe Ledley, Andy King and Johnny Williams and I think it's fair to say they performed much as expected. The first named played deepest of the trio and, while not proving as effective a defensive shield as Allen can sometimes be, generally passed the ball efficiently while also putting in the unglamorous hard graft that his critics resolutely fail to acknowledge. King was not as noticeable as Ledley and the runs beyond the strikers which made him such a goal threat in his younger days are only seen rarely now, but that's probably down to orders from management at club and country level.
If anyone in our central midfield was going to provide a bit of Malky Mackay's X Factor, it was always going to be Johnny Williams. The Palace youngster's career seems to have stood still a bit for club and country since he burst on to the scene at international level with that great performance up at Hampden Park eighteen months ago – Williams was never going to be a Tony Pulis type player though and I doubt it if he's a Neil Warnock type player either so I suppose a loan spell at a Championship club like Ipswich is the best thing for him at the moment. Williams certainly had the confidence to run at the Bosnians and the rough treatment he received at times was an indication that he was pretty effective at doing this, but I'm not meaning to be critical of him when I say that it was only when Gareth Bale became a major factor in the game that Wales suggested that they might have the creativity to open up the visitors.
Bale seemed a little slow to react to an early chance from a low right wing cross and for about seventy minutes was effectively looked after by alleged City summer transfer target Muhamed Besic, but a combination of tired legs in the Bosnian team and an impressive substitute appearance by Hal Robson-Kanu (I'd start with him in for Simon Church on Monday) which gave him a bit more support in forward positions helped the Real Madrid flyer to become the most dangerous player on the pitch in the closing stages.
Bale's free kick really should have been put away by Ashley Williams, but the otherwise impressive skipper botched his close range header and the best chance of the game was missed. Shortly afterwards, Asmir Begovic had to deal with Wales' first on target goal attempt of the night when Bale burst past three opponents, but couldn't get sufficient power into his right foot shot. The keeper had to work much harder to turn aside a spectacular effort from the same player when, realising that he had no support, Bale fired in angled shot that was going just inside the far post until Begovic turned it around for a corner from which Robson-Kanu missed another great chance when he got the contact on his header all wrong – it needed just a glance to leave Begovic helpless, but, instead, he sent the ball back in the direction it came from and almost hit the corner flag.
Inevitably it was Bale who swing in the corner and we are going to need him to be an influence for more of the game than he was last night if we are to get the three points against Cyprus which would confirm that a draw against Bosnia was a good result. I always feel uneasy when people start taking a Wales win for granted and I believe there is an element of that around already when it comes to Monday night – we should win, but Cyprus (who were beaten 2-1 at home by Israel last night) have already proved that they have it in them to win away from home in this group.
What seems certain though, is that this Wales team are fully committed to the cause (a word of praise for the much maligned Chris Coleman seems appropriate here for the part he plays in bringing about this situation) – I've already mentioned the spirit and determination they showed last night and it didn't take the majority of the 30,000 plus crowd long to realise that, if their team did fail, it wouldn't be because they didn't want or fancy it. As the game wore on, the belief the team was showing transmitted itself to the crowd who got right behind them – I mentioned that Wales looked more likely winners in the closing stages because Bale was finally becoming a central figure in proceedings, but it also probably had something to do with the fantastic support they were getting by then.
With the 3,000 Bosnia fans doing their bit to help things along, the myth that Cardiff City Stadium lacks atmosphere was again disproved last night. I could actually feel the hairs on the back of my neck standing up as Bale went over to take that late corner from which Robson-Kanu missed his chance and I tried, and failed, to remember the last time I'd had the same feeling at a City game. Unfortunately, when I go to the same ground to watch my club play, I don't get the impression that all members of the team in red I'm watching are truly up for the fight like they were last night.
Put this together with the discord which has been caused by the re-brand and what I believe to be a growing feeling among many who still go to home games that this just doesn't quite feel like their club any more and you begin to see why the game I watched last night was the chalk to compare against the cheese which is a Cardiff City home game these days – it's a shame Vincent Tan wasn't there to see what a night watching football in Cardiff could be like.
* pictures courtesy of http://www.walesonline.co.uk/