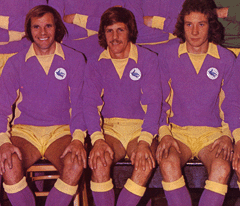 I went to Costco on Wednesday and on my drive there I was trying to decide if I would pop into Cardiff City Stadium to buy a ticket for last night's Wales v Macedonia game. I changed my mind stacks of times on what was a fairly short journey and even decided to toss a coin to decide at one stage, but didn't get around to doing it because the traffic lights on Lansdowne Road changed to green while I was fumbling in my pocket for a ten pence piece. Eventually, I decided I would get a ticket, but right up until the moment when I had to put my pin number into the machine at the ticket office, I was asking myself "do I really want to do this?" (I was in  a really decisive mood that day!) and then, of course, the drive home saw me asking myself how I could be so stupid as to waste £20 on that rubbish!
So, having been through a few days in which my club had proved that, despite their new lofty surroundings, they had not lost their age old capacity to turn triumph into disaster, I headed to Cardiff City Stadium last night almost looking upon the game I was about to see as a chore which had to be endured.
Thinking back, there have been quite a few occasions down the years when I have turned up at games with no expectation of seeing something which would be entertaining or enjoyable only to be pleasantly surprised and I must say that last night provided another example of football's capacity to surprise in a positive way.
Wales' 1-0 win was not a footballing classic by any means and I suppose it's true to say that it's a lot easier to make a positive impression on a spectator when the person concerned has such low expectations, but I must say that the match served as a timely reminder as to why, when you take away all of the crap that we've seen this week, I still love this game. Obviously, it helps when your team wins, but I also enjoyed the occasion because it was a match played between two sides who were both trying to win the game rather than shut up shop and hope to nick something on the break.
There were also little sub plots which helped add to the entertainment from a Welsh point of view. For example, there was a surprise return of Wayne Hennessey in goal (well it was a surprise to me anyway) – apart from one unconvincing flap in the first half, he reminded people why he was so highly rated before the injury which brought his career to a virtual halt for nearly two years. There was the return of the player I dubbed "Calamity Collins" after a series of errors which cost his country dear at the beginning of the last two qualifying groups for major tournaments – my frustration at James Collins stems mostly from the fact that he had it in him to be a much better player for his country than he had shown in recent years. but last night he gave a strong and dominant performance as he played the role of the wise and experienced old hand such a young and reorganised defence was always going to need to perfection.
Collins played left central defence and outside him he had City's Declan John making his senior Wales debut without having had any Under 21 experience for his country. The eighteen year old showed that he is, in effect, still learning the left back position with one or two examples of poor positioning and he was increasingly targeted by the Macedonians in the air as the game wore on. Sometimes it was more by luck than judgement, but John just about coped with the aerial assault and looked steady and composed when the ball was on the deck – he also provided what was Wales' best cross on the night when he picked out Simon Church in the first half.
Church missed that very presentable opportunity, but, overall he did a good job as the lone striker and deserved his goal. I always thought he and the disgraced Ched Evans were a pair of strikers from the successful Under 21 side of five or six years ago that could serve Wales well for the next decade or more, but, like a few others from that team, his career has stalled in recent years – last night there was some of the intelligence and anticipation which made him look such a prospect a few years back and, with Sam Vokes banging in the goals for table topping Burnley lately, maybe the Welsh striking cupboard isn't as bare as it looked a month ago.
Neil Taylor was another one who did well after a long absence through injury, but the main player in the sub plot drama I mentioned earlier was Craig Bellamy who showed what his country are going to be missing after Tuesday's match with Belgium. Bellamy was involved somewhere on virtually all of the occasions Wales looked good going forward and the only real blemish on a fine performance came when he failed to get a shot away after being put through shortly after the goal – he would have taken that chance in his pomp I reckon.
Rising above all of the other players in the drama however was Aaron Ramsey who turned in a display which made a mockery of my earlier feelings that the game was one to be endured not enjoyed. If you are a devotee of the beautiful game, you really should make the effort to attend if a special player like him is plying his trade at a ground near you when his confidence is as high as it is now. I could go on for ages about good Ramsey was, but I'll just mention a couple of things which mark him out as belonging on a higher plane than most of his team mates and opponents – there was the way he was showing Bellamy the position he wanted him to run into before he played the pass which sliced the Macedonian defence open for the goal and there was also the free kick he played onto an opponent to work himself a one two in the second half – us ordinary mortals just don't do things like that.
What makes Ramsey's current form so pleasing is that he is another Welsh player who has had to battle back from injury and he's had to endure some really tough times along the way, but if he can maintain his current form and confidence levels, then he will become the player people were expecting him to be before Mr Shawcross intervened.
So, Wales will, in all likelihood, finish with nine points and they will be unlucky if they finish bottom of their group with that total. I would expect improving Scotland to avoid defeat against a Croatia side which has started looking vulnerable recently, but I don't see Macedonia getting the win over Serbia which they now need to have a chance of finishing above us. A fifth place finish would be nothing to celebrate and, despite them rarely being able to put out their strongest side, would represent under achievement for this group of players, but I suppose that at least it should mean that we won't be in a pot with all of the real minnows of European football when the draw for Euro 2016 is made in a couple of months time.
As for where last night's event leave the beleaguered Chris Coleman, it's hard to tell. Ordinarilly, getting a win (and a clean sheet) under the very trying circumstances he has had to endure this week in terms of withdrawals and having to recall Collins, would strengthen any manager's hand, but, if some of the reports this morning are to be believed, it looks like Coleman hinted at his exit in the post match press conference. Speaking for myself, I wouldn't be too disappointed if this was the case because I have never been totally convinced about him as national manager, but I must say that I don't think simply changing the manager will solve anything – the problems are more deep rooted than that.
It's interesting therefore to read of the hard hitting conclusions a report commissioned by FAW Chief Executive Jonathan Ford came to regarding the way the game is governed in Wales. This story sets out the main recommendations and, whatever you think of the FAW (and I've been very critical of them at times in the past), it has to be conceded that this is an admission that they recognise that there are problems and there are some pretty radical suggestions as to how they should be dealt with – to be honest, if offered a choice between changes to the perceived "jobs for the blazers" culture and Chris Coleman being sacked, I'd go for the former over the latter.
Finally, after their recent embarrassments against Finland and San Marino, it was a better day for the Under 21's as a couple of penalties by Manchester United forward Tom Lawrence proved enough to beat Lithuania at Bangor.
* pictures courtesy of http://www.walesonline.co.uk/