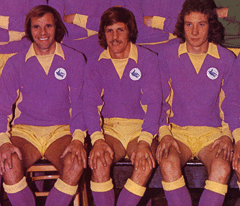 My attitude while watching Wales' 1-1 draw with Northern Ireland at Cardiff City Stadium was one of negativity and disappointment for about three quarters of the match and it was only when I began to think about what I'd just watched a bit more as I walked to my car from the ground that it began to change a little.
When the two players largely regarded as Wales' best (Gareth Bale and Aaron Ramsey) are not in the team, it's hardly surprising that people tend to focus on them, but it's only when you start to list the other senior players who were not involved last night that you realise how depleted we were against a side which, by contrast, were only probably missing the injured Chris Brunt from their first choice line up.
Besides the two players already mentioned, Wales were also without James Collins, Ben Davies, Paul Dummett, Andy King, David Edwards and Hal Robson-Kanu, while Neil Taylor, Jazz Richards and Emyr Huws were all unused subs and Joe Allen only came on for the last twenty minutes.
So, that's twelve players there who would all have realistic hopes of making Chris Coleman's final squad of twenty three for the upcoming European Championships and five, possibly six if you include Collins, who would expect to be starters in Wales' strongest starting eleven.
When you look at these factors, then my reaction during the match looks to be a harsh one. Indeed, the more I think about it, the more it begins to look as if the squad will not include a few names who would have regarded themselves as virtual certainties a year ago – a sentiment most Welsh fans would have agreed with I would have thought.
I don't see the point in speculating on the make up of that twenty three just yet, because there's still plenty of time for those involved to play themselves into, or out of, it yet. However, if you try selecting your twenty three this morning, I'd guarantee that you'd end up being surprised at how high profile some of the players you decide you could do without are.
Wales certainly do appear to have a bit more strength in depth at the moment than they have done for years. Of course, I accept this is all relative – for example, how many of those twelve players I mentioned would stand a chance of making it into Roy Hodgson's twenty three for the summer?
For me, you are probably looking at two, with, maybe, two more (Davies and Taylor) who'd have an outside chance of being picked. If you stretched that to those who started last night, then Ashley Williams might well get in and Wayne Hennessey could sneak in I suppose.
However, I believe it's probably too simplistic to look at things in such terms and to try and show what I mean, I'd like to mention two players, currently at a pretty mediocre Championship team, who wouldn't get anywhere near England's squad.
Whenever Wales have got close to qualifying for major tournaments in my lifetime, they have had players in their ranks who were better performers at international level than they were with their clubs. Going right back to the seventies, I'd say that was true of Arfon Griffiths and, possibly, Peter Nicholas, then during the next decade, there were players like Eric Young and Dave Phillips and then I'd say it applied to Mark Aizelwood (who'd be hopeless for City in Division Three on a Saturday and then look completely at home for Wales a few days later) and, to a lesser extent, Mark Pembridge.
I'd say this applies to the Reading pair Chris Gunter and Hal Robson-Kanu in 2016. Gunter now has an incredible sixty five caps (according to Wikipedia) at the age of just twenty six and in how many of those games could it be claimed that he has struggled on the international stage? Yes, we can all pick aspects of his game which are lacking when compared to the very best, but how many times could it be said of Chris Gunter " he struggled today" in those sixty five matches?
Likewise with Robson-Kanu, whose cult hero status was confirmed last night by the fact that, even when he was nowhere to be seen, he was still the most sung about player in the Welsh squad! For a forward/striker, Robson-Kanu's international scoring record (two goals in thirty appearances) is hopeless, but I'd argue that people have cottoned on to the fact that this shouldn't be the main consideration when judging him as a Wales player.
Robson-Kanu, like Gunter, has made himself virtually undroppable by his country because he has become an important cog in a method of play which has allowed Wales to get the most of what they have as they get the better of teams which, on paper at least, look superior to ours. Countries like Wales have to rely on things like this and I'd say that the team we played last night have done an even better job a coming up with something which is better than the sum of it's parts over the past thirty five years or so.
If there was one single reason why Northern Ireland won their qualifying group for Euro 2016, I would say it was that they had a striker whose performances were of a different class to what he was showing at club level every week. Kyle Lafferty was largely anonymous last night, but he consistently got the goals that ensured qualification when it really counted.
However, what the Northern Irish also have is a trio of centrebacks who start for their Premier League clubs every week and a classy midfielder in Steven Davis whose been a fine player at international level for a decade or more.
Therefore, even with Lafferty doing so little, the visitors still had a solid base which was going to make it hard for Wales to see the whites of goalkeeper Michael McGovern's eyes. So it was, that much of what we saw provided backing for those who argue against the relevance of possession stats in modern day football.
In the first three quarters of the match, Wales had two thirds of the ball and barely created a chance with it. Our opponents seemed perfectly happy to let us play in front of them and so we ended up moving the ball from one area where the opposition didn't mind us having it to another one where the same thing applied – all of this being done at no great speed as well.
When someone lost patience with this approach, there was the option of looking for Sam Vokes' head, but, hardly surprisingly, the target man found it very tough going against that triumvirate of Premier League centrebacks, Johnny Evans, Gareth McAuley and Craig Cathcart.
David Cotterill did force McGovern to turn away a free kick and then Vokes headed a corner from the same player not too far wide in a goalless first half, but, with Andrew Crofts on for Joe Ledley and Danny Ward of Liverpool making his debut in place of Hennessey, Wales struggled after the break.
Ward was forced into the sort of save Hennessey hadn't had to make when he beat out Lafferty's effort and when Wales fell asleep at the back and allowed Northern Ireland to work a short corner routine which wasn't properly cleared, Cathcart shot home from  fifteen yards with the poise you would expect from a striker.
With Wales continuing to be laboured in their passing, it was disappointing to see so little of them as an attacking force when you consider that they had looked pretty good going forward without Bale and Ramsey against the Dutch in that friendly in November.
However, it was easy to forget that Wales did have another very important player missing who was there against the Netherlands and, when he made a belated introduction last night, he, along with two other subs, made a big difference.
Joe Allen was able to do the things others had been doing in Wales' central midfield, but with more dynamism. He also passed the ball with that bit more vision and quality and this, in turn, brought Johnny Williams into the game more. With the Palace man out on loan to MK Dons becoming more influential, the introduction of the more mobile Simon Church for Vokes gave the Irish defence (weakened by the withdrawal of Evans) a new set of problems and when Church moved on to a neat Crofts pass and went down under McAuley's challenge, a penalty was awarded.
I'll admit I thought Wales had got lucky with the decision at the ground, but, having seen the incident on television now, it looks like it was a correct one and Church (one of those whose place in the final squad is far from assured) showed no nerves in putting away the penalty as the game went into added time.
So, in front of a crowd of 21,000 with Tan's Folly, thoughtfully, left closed again so all of those red seats could add to the atmosphere, Wales played their last home game before moving on to Ukraine on Monday, then to Sweden in May before the big event in France a few days later. In the end, a draw was probably the right result, but I'd say that, rather than being the waste of time I thought it was when I was watching it live, the match left Chris Coleman with more of what he calls nice selection problems than he had before.
Before finishing with Wales, just a quick mention of the Under 21's very important away matches over Easter in their qualifying group for the European Championships. Wales currently top the group, but face fourth placed Bulgaria today and third placed Romania on Tuesday – it'll be easier to get a better idea of how realistic their chances of qualifying are after that.
Returning to City matters, the hectic programme of matches at Under 18 and Under 21 level continued this week. On Monday I watched the Under 21s record a 4-0 win over Crewe that was as comfortable as the scoreline suggests.
With first team squad members Sean Morrison, Kagisho  Dikgacoi and Sammy Ameobi all in the starting line up, City wasted no time in finding the net – Robbie Patten (who I'd very mildly criticised on a messageboard for his lack of goals only a few hours earlier!), got the first with a shot from the edge of the area and then Rhys Healey punished a Crewe mistake to make it 2-0 inside ten minutes.
In the 3-2 win over Colchester last week, Healey's shot had been touched over the line by Theo Wharton  and the same thing happened in this game when the striker's shot may have been going in anyway before the captain made sure.
That happened just before half time and the visitors offered a stiffer challenge in the second period when their efforts could easily have been rewarded with a goal. As it was, it was Healey who scored the half's only goal with a neat finish after City had done well to press a Crewe player into an error very late on.
The following day, what was probably the youngest Under 18 side City have fielded since they gained Academy status took the field at Queens Park Rangers. At least three members of the team that had beaten Sheffield United on Saturday had been released by the club  in the intervening period and so, the side which played in London included seven players still qualified to play at Under 15 level.
The youngsters did themselves proud by drawing 2-2, with the only slightly disappointing aspect being that they had got themselves a couple of goals in front, but, with so many of the side being more used to forty minute a half football, it wasn't altogether surprising that they couldn't quite see things out for the win. One of the "old hands", Mark Harris, was aided by some comedy goalkeeping in scoring the first goal, before one of the "under 15s", Sion Spence, doubled the lead.
Finally, the Under 21s were also in London yesterday as their run of five straight wins came to an end with a good 1-1 draw at runaway table toppers Charlton. The home side scored first, but Kadeem Harris got an equaliser that ensured City are in the second Play Off position in the table ahead of what looks like a very important home match with Millwall late next week.
Here's the latest Under 18 table as well.
*picture courtesy of http://www.walesonline.co.uk/
+ picture courtesy of https://twitter.com/hashtag/7u15s?src=hash where you can see the reaction of some of the players involved.