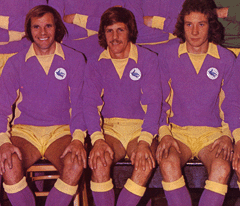 Just a quick post to say that I've just had a telephone conversation with someone involved with the decision making process in the FAW who wanted to answer some of the points made in my piece and some of the criticisms of the organisation which have been appearing on some Cardiff City messageboards since the Serbia game on Tuesday.
Essentially what this person wanted to get across is that, far from being the closed shop that many think it to be, the  FAW is crying out for new, and younger, people to get involved. There is a recognition of the need for new ideas and  he encouraged anyone who is contemplating standing for election to throw their hat into the ring. I asked him if somebody who supported a club that has stayed in the English pyramid system would be at a disadvantage if they stood for election against others who were affiliated to clubs competing in the Welsh system, but he denied that this would be the case.
I'd just say that, having had dealings with this person on another matter, I've no reason to doubt the sincerity of what he says – I'm happy to give him the right to reply, so to speak, to what I said and it would be good if some people who felt they could make a difference came forward to take up his invitation.