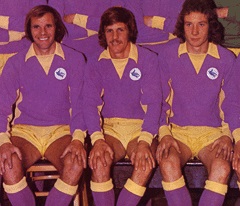 Cardiff City's Under 23 side continued their recently acquired habit of being pegged back after getting into a winning position in home matches with a 1-1 draw with Watford in the Premier League Cup at Cardiff City Stadium yesterday.
In recent months I've watched us go 2-0 up against Bristol City and end up drawing 2-2, a 2-0 lead against Palace was turned into a 4-2 defeat and we gifted Millwall an equaliser within a minute of going 1-0 up in a game which finished 1-1.
That last game was a real case of daylight robbery by the visitors because we pummeled them in the last half an hour, but just couldn't get that decisive goal and there were similarities yesterday as a negative and unenterprising Watford outfit escaped with a scarcely deserved draw thanks to an equaliser in added time which owed much to a helping hand from the referee.
Watching Watford getting nine men behind the ball for much of the time and the way they made a time wasting substitution with seconds left after they had got back to 1-1, had me thinking that they must have needed a point to qualify from a group which also includes Southampton and Blackburn. However, it turns out that all of the teams have three games each left to play, so  I suppose you have to credit the City side for forcing their opponents to adopt such a defensive approach.
There were the usual group of trialists involved for City, but, maybe because there were only three of them as opposed to the five we often see, we looked more like a team than in many matches this season and, for me, the trio, described in this good piece by ex Wales Online writer Terry Phillips, were one of the better trialist groupings we've had both individually and as a unit.
Ibrahim Meite had marked his return from a loan spell at Crawley which saw him score two good goals, but also spend a lot of time on the bench, with the only goal in Monday's win at Coventry and looked confident during a first half where the two best chances fell to him. Unfortunately, he could not put either of them away when he really should have scored from at least one of them.
The first came from a fine cross from the left which left the striker with one of those "you only need to get your head on it to score" chances. Meite did get his head to it, but, although Watford keeper Sam Howes deserved credit for his save from point blank range, you couldn't help thinking that he shouldn't have been given the chance to keep the ball out.
The second opportunity arrived just before the interval when the Watford defence opened up to allow Meite a clear run on goal. With his pace, he should have been able to take the ball on  a few yards before getting  a shot in, but, instead, he opted to have a go from the edge of the penalty area and ended up scuffing the ball in completely the opposite direction to where he was aiming – what was meant to be a curled effort to the far post turned into a near post dribbler that Howes was able to collect easily as the ball rolled gently into his hands.
The second half saw more attack against defence stuff as City sought a breakthrough against opponents that seemed happy to just absorb the pressure. The sheer weight of numbers in front of them meant that, just as in the first half, there weren't a flood of chances being created by City, but the way they kept on probing away suggested that a goal would come – as it was, trialist Danny Rowe hit two well struck long range efforts with the first of them looking to have beaten Howes only to fly very narrowly wide, while Mark Harris saw a shot from twenty yards loop off a defender, on to the crossbar and over,
The introduction of Lloyd Humphries, who has only just returned from an injury which sidelined him for months, for James Waite livened City up and, with Rowe pushed into a more advanced midfield position, there was a bit more urgency to their play, but the elusive goal still wouldn't come until another substitute took a hand in the seventy fifth minute.
City had enjoyed some success down Watford's right throughout the game and, once again, they engineered a promising situation for themselves through that channel as ex Watford man Ogo Obi was presented with an opportunity about ten yards from goal. I was thinking "hit it, hit it!" as he took a few touches in the crowded penalty area, but he kept his composure to score with a shot that was partially blocked, but had enough on it to make it over the line.
Within a minute or two, Obi could have had a second as his angled shot from the left hand side of the penalty area went just wide. It didn't seem to matter though, because, with recently recruited central defenders Ciaron Brown and Paul McKay looking an effective combination (at this level at least, Brown has a quality that can often mark out a class performer – time on the ball), Watford, despite fielding a striker in Jerome Sinclair who cost them about the same amount as City paid for Gary Madine on transfer deadline day when they bought him from Liverpool as a teenager, didn't seem to have a goal in them.
In the event they did come up with that goal – they needed the help of referee Savvas Yianni to get it mind. The ref, who I thought had a pretty good game otherwise, had pulled Watford back twice for trying to take quick free kicks from positions a long way further up the pitch from where the offence took place, but took no action when the visitors did the same thing in their own half as they pinched five yards or so.
Given the distance they were from the City goal (about sixty yards), it could hardly be said that the five yards in itself gave Watford an advantage, but when you consider those extra few yards meant that a couple of City defenders had been taken out of the game and the visitors were able to launch a counter attack which gave them men over, then I believe the official erred badly.
As it was, Watford appeared to have blown their chance as the move looked in danger of petering out down their left, but the ball was turned back to one of their players on the edge of the penalty area who had a decent looking chance to equalise. Instead, he took a complete air shot at the ball and the danger seemed to have passed until the following up Ashley Charles fired in a well struck effort that left Warren Burwood helpless.
Watford had worked one or two decent positions for themselves in the first half, but their shooting was not accurate and, apart from collecting a couple of testing crosses in the first half, Academy team keeper Burwood had been given a very quiet time of it until Charles' shot (the only effort on target all game that I can remember from the visitors) flew past him – it was a goal which made qualification from this group very difficult for City, but also served as a reminder of their recent inability to finish off sides from winning positions.