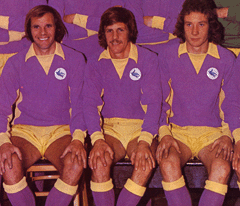 The Academy season ended on Tuesday with a 2-0 defeat at Treforest by Champions Leicester City and that result was typical of the way things have gone for the Under 18s since Christmas with the team picking up just two wins and two draws from fifteen matches played. However, results were so good before the mid season break that a best ever points haul since joining the Academy system in 2004 was achieved a couple of months ago.
It would be tempting to look at the huge contrast in results pre and post Christmas and say that the difference was down to Aaron Wildig not being available but that's being unfair on others in the team who played big parts in those first few months. Wildig is/was a fine player at this level, but he was only one of a five man midfield which I thought was the most impressive part of the team when they were winning so many matches back in the autumn. With Ibby Farah and Zak Evans supporting Wildig through the middle and Luke Cummings and Leigh Smith or Billy Taylor on the flanks, there was a nice balance about the midfield and full backs Kai Edwards and Jon Meades were able to help out going forward as well as Alex Evans and Stephen Last, helped by the reliable Jordan Santiago in goal, coped with most attacks.
Wildig's absence, Santiago's injury and Meades' occasional first team squad duties in the new year were all factors in the downturn in results and I would say that tiredness may have played a part as the games came thick and fast towards the end of the campaign with many matches rearranged after winter postponements being played in midweek. I suppose things weren't helped either by the fact that some of the players I have named were second year scholars who were still turning out after being told that they would not be offered professional terms (only Meades and Santiago of the second years look like staying for next season) while others were released by the club with a few games still left to play.
This of course means that, just as in other years, we saw the inclusion of players from the Under 16s team from late February onwards and it may well be that the likes of Theo Wharton, Declan John, Dave Edwards, Josh Powell and Adam Davies will be seen in the Under 18 side on a regular basis next season.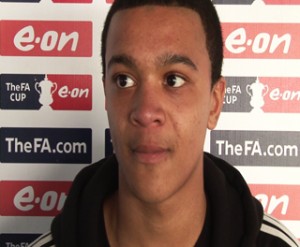 It will be this year's first year Academy scholars who will form the basis of the team though and the likes of Santiago, Reece Ottley, Evans and Farah will have the opportunity to build on useful seasons this time around. However, if I had to single one player out for his contribution over the course of the season it would be Nat Jarvis who was used as a lone striker throughout. Although his form dropped off a little as the season came to an end, Jarvis maintained the standards set in the autumn better than most and showed signs of developing into a strong, athletic and pretty quick target man – he also has a bit of devil about him and certainly lets opposing defenders know he is around. With thirteen goals in total this season, Jarvis, who captained the team in their last few matches, knows the way to goal as well – I look forward to watching him and some of the others I have named again next August.