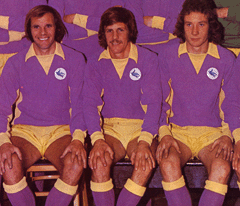 The title I've given this piece following the anti climax of the 0-0 draw with Israel at a packed Cardiff City Stadium yesterday sounds critical, but, although I will be having a bit of a moan about a few things later on, it's not meant to be. It's more that anybody who has spent a few decades following the Welsh football team will believe that the way the whole day panned out had a familiar feel to it.
The difference to all of the other occasions yesterday recalled though is that we are going to qualify this time. There, I've said it now and I just cannot see those words coming back to haunt me in the middle of next month, However, with it being Wales, there has to be that extra bit of frustration and feeling of glory being snatched away from you before the promised land can finally be reached.
On a personal level, I'm not so much talking about us only drawing yesterday there – yes, that was a bit disappointing, but I always had the feeling beforehand that we might have to fall back on the buffer of the games with Bosnia and Andorra to get over the line. What I'm referring to more is the game which followed ours that saw Belgium visit Cyprus.
The point we gained yesterday confirmed that, at the very worst, we will take part in the Play Offs for the sides who finish third in the groups with six sides in, but, with Belgium due to host Israel in the final round of games, it meant that at least one of the only two sides who can now overtake us are going to drop points in that game – therefore, anything but a Belgian win last night would have seen us through anyway.
I'll admit that I had virtually no hope of Cyprus doing us a favour and waited for the inevitable Belgian goal which would signal that they were on their way to a comfortable win, but half time arrived without it having turned up and I began to get a bit more interested as the second half wore on with the score still 0-0.
As the match went into it's final ten minutes still scoreless, I was beginning to think, could it be? Could we really end up being confirmed in the Finals tonight? It was then though that my memory recalled an occasion which never really gets a mention among the agonising close misses like Scotland (twice), Romania and Russia, but, in truth, represents the closest we have come to making it to the Finals competition of a major tournament since 1958.
Before Yugoslavia entertained Bulgaria in the final match of qualifying group Four for the 1984 European Championships, Wales stood two points clear of those two sides at the top of the table. Therefore, a win for either team would deny Wales, but a draw would see us finish a point in front of them both.
All anybody in Wales could do was listen to the game and hope for the draw. Under the circumstances, it was never going to be a cagey affair, both teams had to win and this was reflected by the four goals which were scored as the game moved into added time. The thing was though that those goals had been shared and so it was that Wales were just those few added minutes away from a tournament which, coincidentally, was also going to be held in France.
Those minutes made for agonising listening as both sides went hammer and tongs for a winner with the close misses at either end piling up, but, of course, just as you were allowing yourself to think we're going to do this, Yugoslavia went and scored and so, there was what has become that all too familiar feeling of desolation again.
So, with Yugoslavia v Bulgaria now firmly locked in my mind, I went straight back into I just know Belgium are going to score mode and, although it took them longer to break down the Cypriots than it did us, they duly did so when Eden Hazard netted in the eighty sixth minute. In my case, that goal was not greeted with desolation, more resignation – the footballing Gods want to have a bit more fun with us yet before allowing us to celebrate!
Anyway, back to the Israel game. The first thing to say is that it was a game we could and should have won. Our opponents defended well and it's a compliment to the team we have become that a side who were seeded above us when the draw was made felt that the only way they could get anything out of the game was to, in modern parlance, "park the bus".
Even so, Wales came very close to blowing Israel away in the first twenty minutes. The big chance came when fine pressing by Jazz Richards and an excellent pass by Hal Robson-Kanu put Andy King through on goal, only for visiting keeper Marciano to make the second (he had earlier denied Aaron Ramsey) in a series of good saves. Even then, the rebound gave Ramsey a clear sight of goal, but, having scored so well with his head in the first game between the sides in Haifa, this time the midfield player couldn't keep his effort down and it flew over the bar.
Between them King and Ramsey should have been able to put Wales that early goal up and, if that had happened, I'm sure we would have gone on to win comfortably, but for all of the pressure and possession we enjoyed, the Israeli backline was never opened up so incisively after that.
That's not to say we never looked like scoring – King's header from a Ramsey corner was one of those that was so powerful that it fell into the yard either side of the keeper and it's a goal category, instead it flew straight at Mariano, Dave Edwards' near post flick from another corner drew a smart save from Israel's man of the match and he also denied Gareth Bale (who wasn't too far away with a free kick from the edge of the penalty area) late on with a sprawling save.
Besides that, Wales could, justifiably, feel aggrieved with what I thought were a weak set of officials. I'm not talking about the correct offside decision which denied sub Simon Church a headed winner deep into added time, but for the pretty obvious handball which Tibi got away with when putting a Bale cross out for a corner under pressure from Robson-Kanu.
If I may be allowed to go off on a tangent here, my redundancy money is going to run out in a year or two and I'm going to need to find a way of earning a few quid to supplement my monthly pension in the four or five years before I qualify for the state pension. One of the jobs I'm considering applying for is to be one of those blokes who wears a referee's uniform and stands to the side of the goal during some games. They've been around for years now, but I've never ever seen them do anything – seems like money for old rope to me.
Not sure why I felt like putting that last paragraph in where I did, but back to weak officials. Right from the very first goal kick he took, Marciano was blatantly time wasting and referee Ivan Bebek chose to book him and one of his colleagues for this pretty early on in the game.
However, having done this, the ref seemed to think he had done all he needed to do on that score. Bebek then proceeded to allow Marciano in particular to waste as much time as he liked and with injuries and substitutions to be taken into account as well, the four minutes added time he allowed at the end of the match was in no way a true reflection of how much extra should have been played.
Israel's time wasting was another clue which showed that they weren't really interested in winning the match. They did push forward a little more in the second half when they were able to deny Wales possession for quite long periods, but I'm mystified as to how the BBC's stats show them having seven goal attempts because the only ones I can remember are a shot which ended up even further back than row Z and a header which the ref credited Wayne Hennessey with tipping over when it seemed to me that he had let it go, safe in the knowledge that it wasn't going in.
So, Wales were never in danger of losing the game and there's no doubt which of the teams deserved to win it, but, even so, the ninety minutes confirmed weaknesses which had been apparent despite the excellent results we've enjoyed.
For a start, nine goals from eight games is a poor return for a side which tops their qualifying group. Worse still, it's now only three goals scored in four games at Cardiff City Stadium and although allowances need to be made for what was largely a defensive effort against Belgium and the fact we played with ten men for a significant part of the Cyprus match, it's hardly as if there have been chances aplenty in the other three matches where we have gone out with a positive attitude.
As to why this should be, I can make a few suggestions. The first of these is a pretty obvious one – we don't have a true international class striker. Hal Robson-Kanu works tremendously hard for the cause and I don't believe central defenders enjoy facing him, but he seems to always play in a different role for his club compared to his country and I'm not sure the position he plays for Wales is his natural one.
Robson-Kanu wasn't on the pitch when Bale had that late effort saved which I mentioned earlier, but we did had two strikers on at the time, yet neither showed the type of instincts which natural goalscorers possess when the ball rolled free a few yards from goal after Marciano has pushed the shot away.
As I'm not aware of any high quality Wales qualified natural goalscorer out there who isn't being picked by Chris Coleman, I don't believe there's much we can do to correct this particular weakness, but maybe something can be done about some of the others.
I think it's significant that Joe Allen has been absent from three of our home matches, he's our best sitting midfielder and one of the reasons for this is that his passing can open up defences (Joe Ledley is less likely to do this, but I also thought we missed his ability to give and take passes quickly yesterday). Without Allen, we don't have many central midfielders who can pick out a pass to open up a defence – King and Edwards' main strengths lie elsewhere, David Vaughan can do it on occasions, but, with Bale quiet, we didn't have a great deal of guile on display yesterday.
Of course, there is Aaron Ramsey and, that headed miss, apart, I thought he was our best player yesterday, but I wasn't convinced by the decision to drop him deeper and use King in a more advanced position. For me, Ramsey is the only central midfielder we had available yesterday who could operate in a number ten role and have the capacity to play those short, clever passes which can find the gaps in a massed defence – I couldn't see what we gained really by using Ramsey like he was yesterday.
This takes me on to the formation we used. Now, I don't think that there can be much argument that the three centrebacks, two wing backs system has been a success. I make it that it's now 504 minutes since we have conceded a goal. However, that defensive stat rather proves the point that all of the wing backs we have used are, essentially, full backs (i.e. players who feel more comfortable at the opposite end of the pitch to the one we needed them in yesterday).
Now, in much the same way as I don't mean this as a criticism of Edwards and King in central midfield, Richards, Taylor, Ben Davies and Gunter have done fine as wing backs for us and it should not be forgotten that the first named provided the cross for Bale to score in Cyprus. However, hopefully, we are going to be faced by more sides which set up like Israel did because that will mean we are continuing to develop along the lines we have done, but I reckon we need to be able to use wing backs for whom attacking comes more naturally when the onus is on to break opponents down.
To be fair, looking at the bench we had yesterday, I'd say only David Cotterill falls into the sort of category I'm talking about, but we could do with a couple of players a little like Declan John (i.e. able to perform as a full back, but with a winger's instincts). When George and Johnny Williams are available again, this will help give us the options we lacked – understandably, we tended to play through the middle yesterday and, apart from that opening spell when we got in down the right a few times, we didn't make as much use of the flanks as we could have done.
Still, despite the feeling of anti climax, our chances of qualifying, already strong after Thursday, are even stronger today, because, in terms of our relationship with one of the teams who can still overtake us, we, to all intents and purposes, gained a point on them yesterday – after all, that's what our "aggregate" 3-0 win over Israel means.
We now won't have to beat Andorra if it goes down to our last game, we only need to draw with the team who, after their 3-0 loss in Bosnia yesterday, still haven't picked up a single European Championship point in their history – yesterday turned out to be typically Welsh, but we'll still be celebrating at our next home match!
One last moan – what was all of this about? We were lucky, we got there at half past four and managed to get in just as the national anthems started, but the queue was already about two hundred yards long at that point. From what I could see, it was entirely caused by stewards wanting to search people as they got to the turnstiles. Now, if this was down to security fears because of the pro Palestine demonstration being held nearby, then this is understandable I suppose, but that protest has been known about for weeks, so why couldn't there have been something put out advising people to come to the game early because there may be delays caused by related security measures?
*pictures courtesy of http://www.walesonline.co.uk/