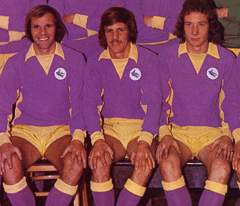 Although football and, in particular, Cardiff City retains the capacity to surprise occasionally, one of the disadvantages to watching both (often football and what happens out on the pitch when City are playing doesn't appear to be related!) for around fifty years is that there isn't much that goes on in the game which you haven't seen before. Therefore, football can be very predictable in many ways and exactly the same applies to Cardiff City.
A fortnight ago today City went to Middlesbrough and carved out a hard fought 1-0 win which meant that they had taken nine points out of nine without conceding a goal during December. The team had momentum and, with two home matches to follow, there was a real opportunity to put pressure on West Brom in the second automatic promotion place. However, apart from the good news about the HMRC winding up order being dropped, what we have seen since then is a further example of what has been a recurring theme over the past forty six years – if something can be cocked up, then you can usually rely on Cardiff City to find the way to do it!
The farcical postponement of the Leicester match because our state of the art undersoil heating (which we are told was in perfect working order three days after the match was due to be played!) hadn't been finally commisioned (I still don't know what that means), meant that the momentum I talked about was lost. Who knows, we might have lost the game anyway if it had gone ahead – it would have done at any other club that had undersoil heating fitted, but at Cardiff, where cock up is king, we never got the chance to find that out.
Yesterday had such a familiar feel about it. A big crowd on  a Bank Holiday weekend turn up to see a seemingly in form home team take on the side at the bottom of the table without a point or even a goal to show from their past five games – it's got to be a home banker hasn't it? As mentioned earlier, football retains it's capacity to surprise so there are very few certainties, but in about eighty per cent of occasions, you would think that the bumper crowd would end up seeing their team victorious – how come then that such an occasion seems to end up with defeat and disappointment where Cardiff City are concerned on far more than one in five occasions?
As per usual during this season, City started poorly and allowed opponents, whose confidence must have been very low beforehand, to gain some belief as they created and wasted a great chance virtually before City had got into the Plymouth half. For a while after that, City managed to work Larrieu in the visitors goal a bit as he made a series of saves which although decent in quality were ones that a keeper at this level really should be making, but, with the crowd disappointingly quiet, the life soon went out of the game and the only times people tended to get animated during the rest of the first half was when visiting striker Rory Fallon was being penalised for aerial challenges.
Yes, having booked Fallon for use of the elbow and then warned him for dissent shortly afterwards, referee Gibbs was weak when he refused to show the ex Swansea striker a red card in first half stoppage time, but a team standing fourth in the table should be able to see off such limited opposition in an eleven against eleven clash anyway, yet it had become apparent by then that City were going to struggle to do that – why should that be though?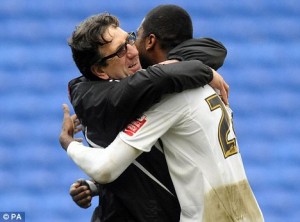 The first thing to say falls into the category of the bleeding obvious really, our central midfield is short on creativity and, although questions can be asked as to why our manager allowed this to happen while he was off buying full backs and centre halfs last summer,  there is little that Dave Jones can do to rectify things at the moment. Therefore, our strikers are not being given many goalscoring opportunities which in turn could be resulting in some anxiousness on their part when they do actually get one. In saying that though, I thought our front two were poor yesterday – Jay Bothroyd had one of those days when he becomes the most irritating player in the team as he  spends half of the match on his back side. I also thought he was one of a few in the side whose attitude suggested that they thought they only had to turn up to collect the points. The thing with Bothroyd though is that when he has an off day all that happens is that you get a demonstration of how important he is to the team because we have no one else who can provide the sort of things that he can.
Alongside Bothroyd, Michael Chopra ran about a lot again, but there should be more to a multi million pound player's game than that. Chopra is there primarily to put the ball in the net and the way he approached that glorious chance just after the break suggests it is going to need the sort of goal with which he ended a previous lean spell (his lob at Wolves) that has little pressure on it because no one expects him to score or a lucky ricochet for him to start doing it again. At the moment, if he has to think about what he is doing, like he did yesterday, then I expect him to miss whereas early in the season he would have buried that chance without hesitation.
Behind the front two, Peter Whittingham turned in the sort of display which was common throughout last season when he played well once in every four or five matches. When a team lacks real creativity in the middle of the park, set piece delivery becomes even more important and I am afraid that one good one in every four or five like Whittingham came up with yesterday isn't enough.
Far too many players weren't at their best yesterday. That said, I thought the two centre backs did okay and Joe Ledley had one of his best games in a while, but, having had nearly five years when he has been generally moving forward, this season has been a difficult one for Joe for all sorts of reasons – I can't help thinking that shot which went just wide in the dying moments would have gone in for him this time last year.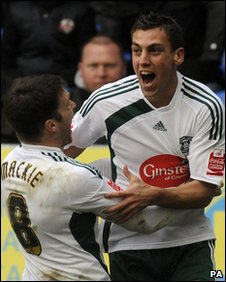 Dave Jones made some fair points after the match as he, predictably, pinned all of the blame on his players, but, given our appalling Boxing Day record over the last decade, I wonder if any thought was given to changing routines prior to the game? Perhaps I am wrong, but the distinct impression I get from the outside is that it is often the same old, same old from our manager and his staff – this was the fifth time we have failed to win on Boxing Day under Dave Jones, so isn't it reasonable to question whether his approach to such games is wrong?
So yesterday was just another typical Cardiff City cock up with the actions of many at the club being at least open to question. As I mentioned before, you grow to expect such things at the club, but that doesn't make them any easier to endure when they happen. In fact, if anything, it gets harder because you get the impression that no body seems to learn from the occasions when it goes wrong – you see the same mistakes being repeated over a period of decades not years.