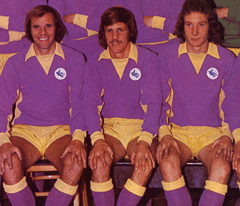 In what may come to be seen as the Cardiff equivalent of the famous "crying jack" interview from about twelve or thirteen years ago, local journalist and City fan Steve Tucker has stirred up something of a hornet's nest with this piece on the current situations of Cardiff City and our rivals to the west, Swansea City. I must say, I think it's a generally fair and pretty impressive piece with some capital city one upmanship thrown is as well to stir things up a bit! I don't wholly agree with the use of the word "chasm" in the headline when it comes to on field matters because, unlikely as it might seem now, City could still be in the same division as the jacks next season (I'm assuming they aren't going to get relegated) and the history of Cardiff/Swansea matches down the years tells you how it's been impossible for one team to establish dominance over the other whenever they are in the same league.
Sadly though, I think "chasm" is a perfectly fair word to use in describing how the club's compare in terms of off pitch matters such as financial and business management as applied to football. Swansea have a coherent policy and a playing philosophy at their club they've stuck with for a decade or more while at Cardiff there always appears to be some kind of discord and a playing style which seemed to change every ten minutes under our former manager!
Anyone wondered what would have happened if Cardiff City had gone into Administration in the summer of 2000 instead of being taken over by Sam Hammam? My guess is that the club would have gone down the Swansea route of starting afresh again, twice, and, who knows, we may have ended up with the same sort of arrangement that the jacks had after their second Administration in 2002 whereby fans (through a Supporters' Trust) were given a say in the decision making process – would the jacks have been taken in by a "white knight" like Sam Hammam, supposedly, riding to the rescue when they were in Administration as well? My guess is they would.
Fair play to Swansea, in the last twelve years they have become everything we aren't, but if I was a jack, I'd now be counting my blessings that there wasn't a Hammam on the scene at the Vetch back in 2002.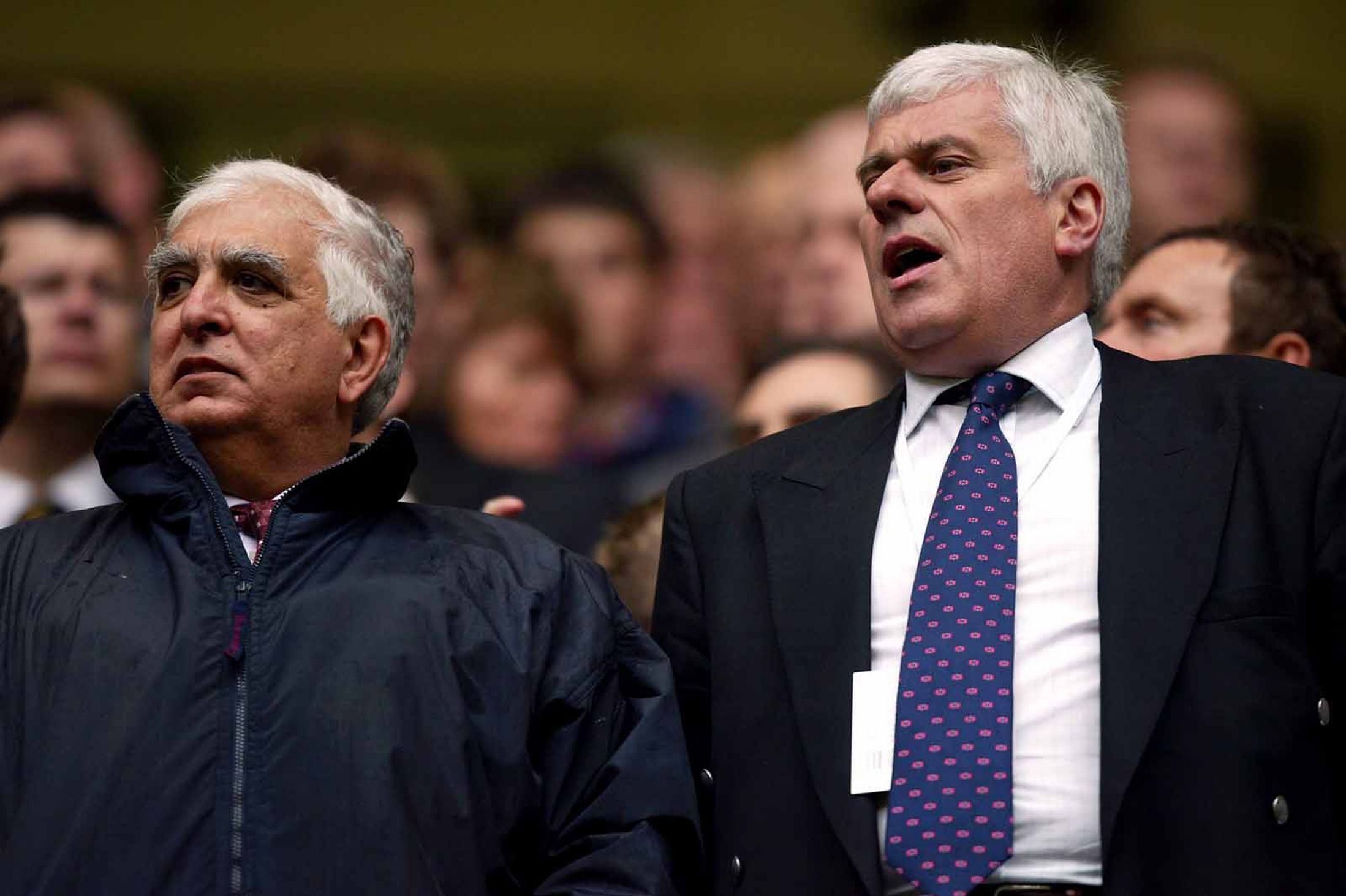 So, while Swansea went one way and prospered with the best period in their history, we've also had fifteen years of relative prosperity on the field at least, but, haven't we paid a very high price for what success we've seen.
You can almost break the last 14/15 years into three periods of five years each at Cardiff City. Early on we had Sam Hammam whose bluster and bravado fooled a lot of people for a long time – they were exciting times, but the Kav's, Thorne's and Prior's were all bought with money the club could never earn and, at one time, we, reportedly, had the third highest wage bill in the Football League despite us being in the third tier!
Hammam put us £30 million in debt (the debt was, I believe, £1.3 million before he arrived) and, worse than that, the club were lumbered with the £24 million loan note debt which would eventually see them taken to Court over with Langston (the company the debt was owed to) "representative" Sam Hammam to the fore! City had a brush with Administration themselves in March 2005 when the wages couldn't be paid and a chastened Hammam brought in former Leeds Chairman Peter Ridsdale to try and sort the mess out before being forced out of the club himself in December 2006.
This saw the start of the Ridsdale era which, in general, saw a more realistic approach in terms of spending, but, even so, the debt level refused to come down despite a policy of selling the team's best players every season along with talented youngsters who it seemed the club were trying to sell as soon as they broke into the first team. There was still the tendency towards spending money the club didn't have both in terms of transfer fees and wages though, but, just as with Hammam, we were told our financial worries would be a thing of the past once the new ground was built.
To his credit, Ridsdale delivered where Hammam couldn't in terms of the ground, but it was far from the panacea to the club's financial woes it was promised to be. Ridsdale couldn't  deliver as far as the club's finances were concerned and things got so bad that season tickets for season 10/11 went on sale in October 2009 in a desperate bid to raise revenue for the club – there was also the dubious "golden ticket" scheme where fans were told the proceeds of season ticket sales would be spent on new players in the January transfer window, remind me, who did we end up signing that month?
Ridsdale was eased out by the new Malaysian investors in 2010 and, for a while, it seemed we had struck it lucky because billionaire Vincent Tan paid off the taxman, thereby removing the threat of possible liquidation through the courts, and provided funding which enabled the club to bring in the likes of Craig Bellamy and Aaron Ramsey (albeit on loan). Speaking for myself, 2011/12 is my favourite season in recent years. We reached a League Cup Final and, we may have failed, but, unlike so many other Cardiff sides from the Hammam era onwards, we failed heroically – the football wasn't always great, but we had a team that seemed to give everything they had every week and we weren't throwing money about like there was no tomorrow.
It was too good to last. In March 2012 Vincent Tan (who must have been as popular an owner as we've ever had at the time) decided he was going to be more "hands on" in his relationship with the club – it wouldn't be fair to say it's been downhill all the way since then, but let's say the snakes have been quite a bit longer than the ladders!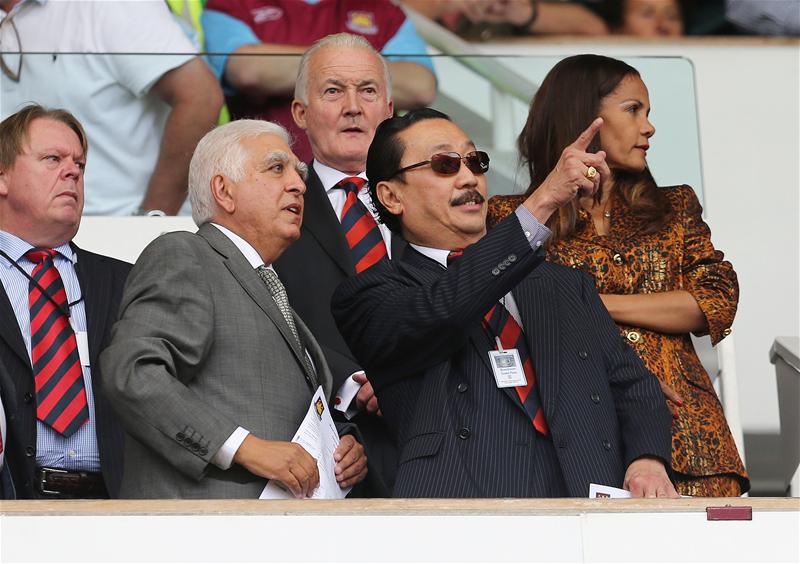 In the early days of Tan's closer commitment to the club, it was often said that he might not know much about football, but he's a shrewd business man who will not repeat the mistakes others at the club made in the decade before he arrived – if only that were true!
I'll not go into details here about the examples of poor off field management at the club over the past two and a half years because I want to be able to watch the Reading match in nine days time, but, suffice it to say, the failure to use people with experience of football administration and  financial practices has I believe cost the club an awful lot, not just in financial terms.
Tan likes to give himself a fresh start from time to time which means he doesn't have to take a share of the blame for things that happened under his watch. Hence the Committee that was set up around this time last year to discuss and make decisions on future transfers in the wake of the deals of the summer of 2013 that are still being investigated amid allegations of malpractice and yet were signed off by his appointee  and the inference that he was an innocent bystander when the decision, now seen to be a disastrous one, to appoint Ole Gunnar Solskjær was made.
On the subject of managers, I wouldn't be too critical of most of them in terms of what they managed to achieve on the pitch despite all of the off field shenanigans – nothing has been proved against Malky yet except that he was stupid and indiscreet when it came to his text messages and Dave Jones' teams may have had a tendency towards mental frailty, but he did a good job for the club given the circumstances he worked under. However, I've got to make an exception with Ole – I take no pleasure in saying this, but I'm struggling to think of a single saving grace to his time at Cardiff (his signings were poor, the, supposedly more attacking, football dreadful, results were shocking, his team selections mind boggling, tactics baffling and the Mackay induced team spirit evaporated very quickly).
As stated above, I don't believe there is a "chasm" between the two clubs when it comes to on field matters. True, we fell an awful long way in the nine months when Ole was here, but differences in playing terms are small compared to what else separates Cardiff City and Swansea City.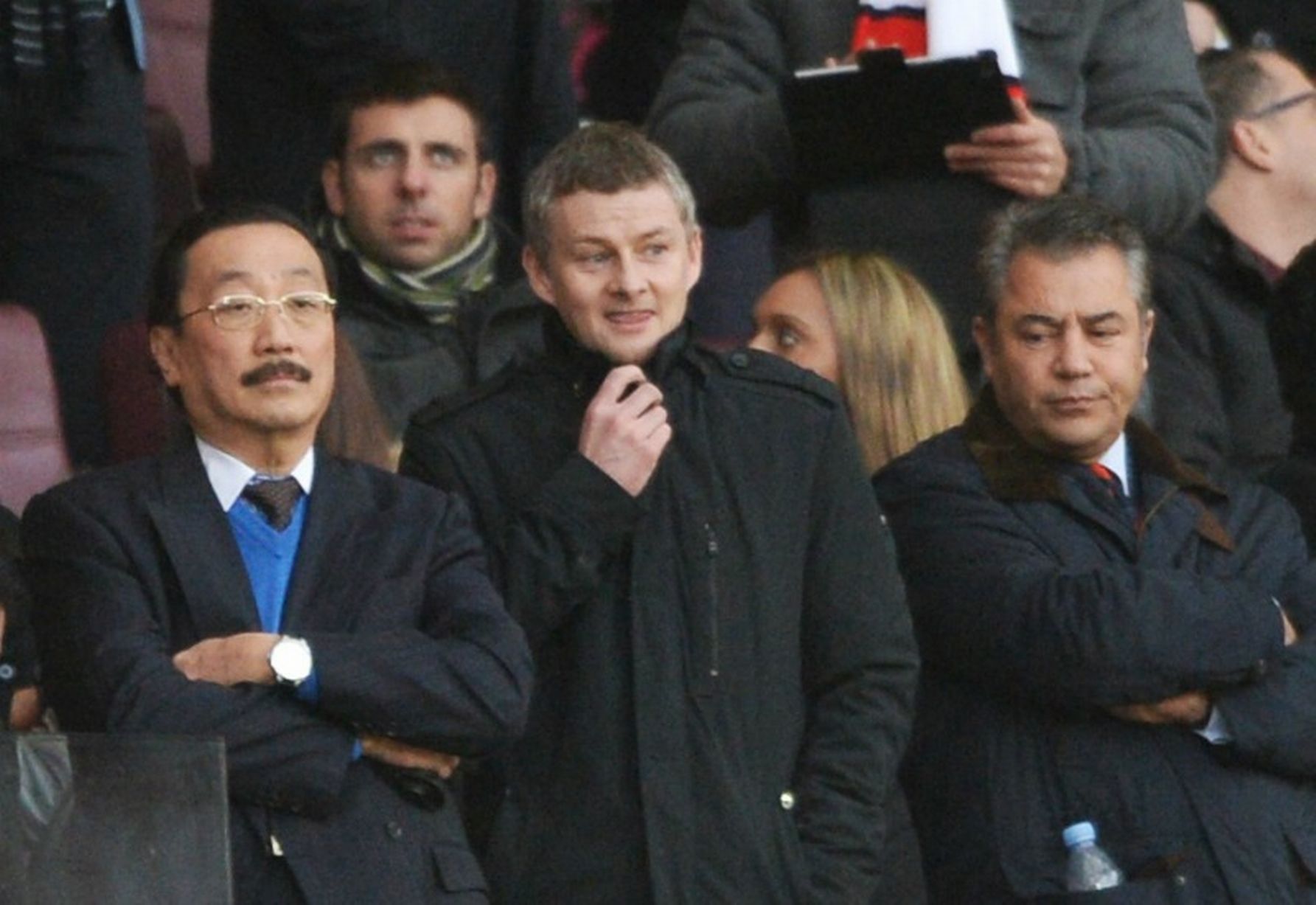 I've mentioned before that while Vincent Tan fails to deliver on promises made two and a half years ago regarding a new training ground (if I'm being honest, I'd not be too bothered if this came to nothing mind) and a debt to equity conversion, he remains no more than another Sam Hammam spending money left, right and centre and then leaving the club to pick up the tab – the truly worrying thing is that the figures involved now are so much more than they ever were under Hammam.
So far this season, Vincent Tan has opted not to come to any games this season preferring to make pronouncements on how things are going so well at Cardiff from his ivory tower in Kuala Lumpur. If he does get to take in a game this year (particularly one at Cardiff City Stadium) he may notice a few changes, because gradually throughout 2014 the feelgood factor at his club has been disappearing (not that there was much of it about in the latter months of 2013).
To me, this is another area where there is a "chasm" between the football clubs in Wales' two biggest cities. Forty miles down the road from here is a club where a feelgood factor has been around for about a decade – it's fun in so many ways being a Swansea fan, whereas at Cardiff, Tan's rebrand has been a leading factor in turning his club into one lacking joy, enthusiasm and hope. Truth is though that Vincent Tan is not solely responsible for any chasm that exists between the two clubs – there's a roll of dishonour starting with Sam Hammam that should be given their share of the "credit" as well.