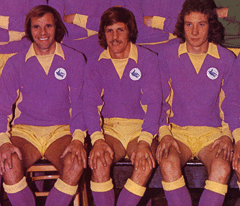 If you've been reading this blog for a few years, you are probably aware that, back in November 2013, a book written by some time Feedback contributor, Richard Holt and myself was published called "The Journey Back: Cardiff City's Rise Through the Divisions 1991 to 2013″.
For anyone not previously aware of the above, it was intended to be a follow up to John Crooks' impressive Official History of Cardiff City published early in 1992. The format used is much the same as in the earlier book with me providing a review of each season from 1991/92 to our Championship winning year in 2012/13 and Richard contributing a statistical breakdown and analysis of each of those campaigns.
Although not as much of a plus point for the book now as it was back then, I'm still proud of the endorsement that Malky Mackay gave the Journey Back and of the fact the reviews we had for it on Amazon were all very positive – only one of them was a "plant" as well!
The large majority of the small print run we had sold out pretty quickly, but we have had a few available for the last few years and now Troutmark Books  have purchased eleven of them which will be on sale for a very reasonable price – I've signed all of them and Richard plans to do so when he's next in Cardiff for a game, so that should add a penny or two to the book's value.
Even if you've no intention of getting a copy of the Journey Back, I can definitely recommend Troutmark Books as being worth a visit next time you're in the centre of Cardiff.