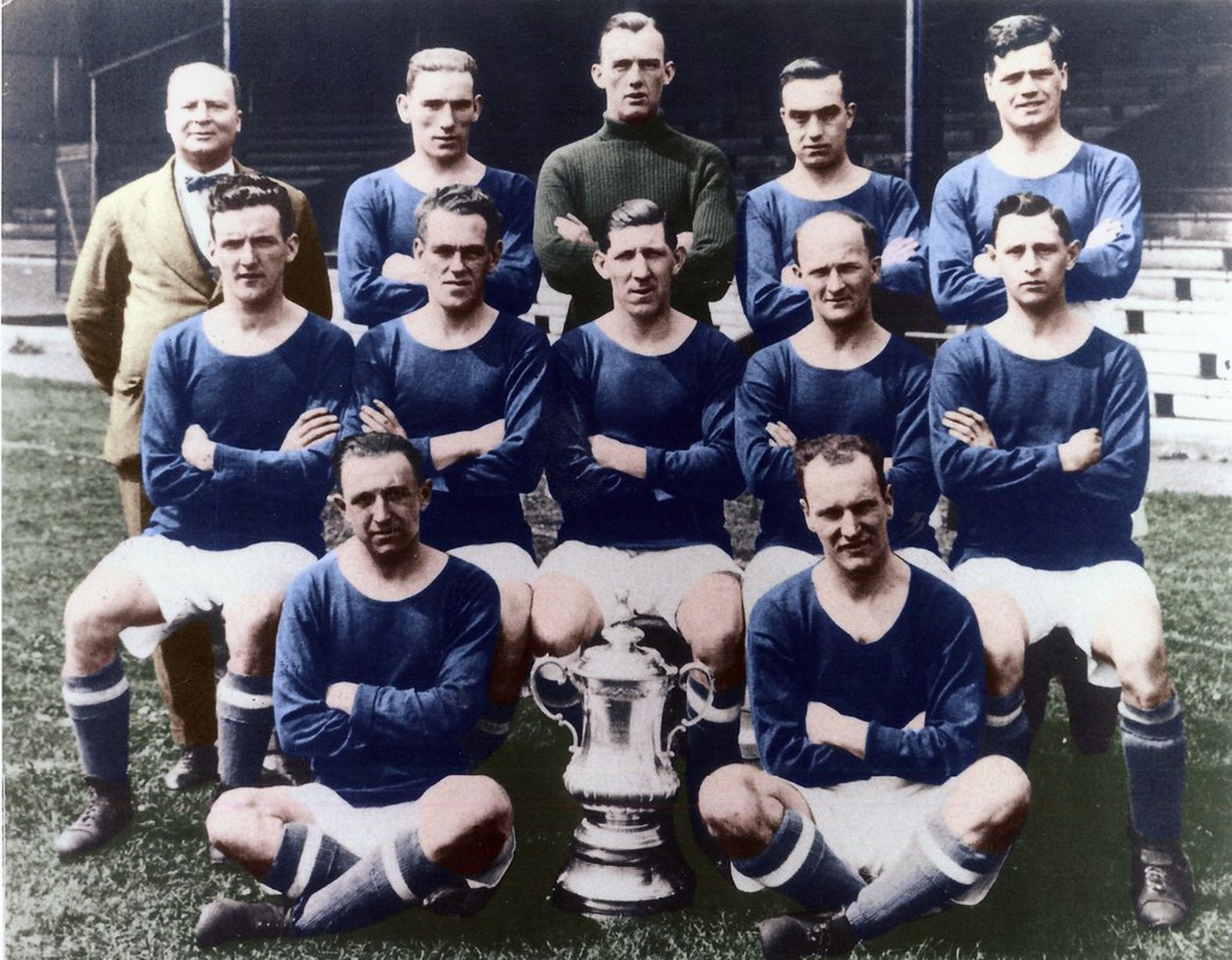 I was always confident that I would be writing this piece one day, but, after what we saw and heard from Vincent Tan on Christmas Day  I certainly didn't think I would be doing it so soon!
However, amazingly, just fifteen days after being so adamant that there would be no reversing of his re-brand, Mr Tan issued a statement at 2pm yesterday which confirmed what had become increasingly obvious since Thursday night's meeting when an invited audience were given the opportunity to air their feelings on our kit colour and badge to the hierarchy of the club. All of the club bigwigs were there with the exception of Mr Tan and what Chairman Mehmet Dalman had to say at the end of the meeting sent out the strongest of signals that a change was imminent.
Over the last twelve hours or so, I've been reminded of what happened in communist Eastern Europe in 1989 (in particular the image of Nicolae Ceausesco's incredulity when some of his Romanian subjects protested against him at one of those staged rallies he was fond of). Now, I know that in many ways that is a poor and inappropriate analogy, but what I mean is that what happened in 1989 shows how quickly something that had appeared immovable and permanent can crumble so quickly once the momentum against it really takes hold.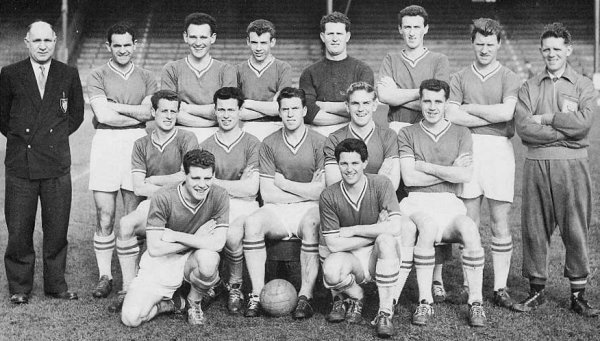 On the face of it, it was that attendance of just 4,194 for last week's FA Cup tie with Colchester which was the straw that broke the camel's back. My attitude has been that, even if we had been playing in blue, a combination of our poor recent results, the desperately low standard of football being played in the last six weeks or so and live television coverage would have seen no more than around 6,000 turn up – our crowds for home cup ties against lower division sides over the last decade have tended to be around that mark. Therefore, perhaps, this time the lack of knowledge of the history and heritage of the club on the part of some of our newer Board members and investors, which had been obvious from day one of the re-brand saga, may have acted in our favour – I still believe no more than a couple of thousand genuinely boycotted that match because of the re-brand.
Whatever the reason for the change of heart, the world we now live in dictates that the story has to be "spun" to reflect those involved in the best light. Having alluded to stage management earlier, it certainly seemed to me that there was an element of that to Thursday night's proceedings – appreciation of Vincent Tan's contribution to Cardiff City and calls for unity were very much the order of the day.
Speaking for myself, I have a new respect for Mr Tan because, no matter how much people try to dress his change of heart up as being something else, he has realised he was wrong and acted to rectify his mistake – it took him a while to do so, but, speaking as someone whose opinion on the re-brand has changed a lot since May 2012 (and was still changing as recently as last week), I'm hardly in a position to criticise him for that!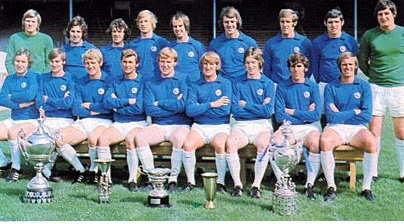 However, I don't believe the understandable elation and positivity that is greeting our return to blue should be allowed to completely mask the fact that, on and off the pitch, Cardiff City went backwards at an alarming rate of knots in 2014.
The poor decision making by senior off field figures at the club that has played it's part in the appointment of one manager who, sadly, was a complete failure and another who has not done enough yet to convince large sections of the fanbase that he is up to the job had nothing to do with us playing in red. Likewise, the much heralded at the time increased involvement of Mehmet Dalman, our CEO and Vincent Tan (or one of his representatives) in our transfer dealings has hardly been a success. Signings made since the transfer committee was set up may not always have been expensive in terms of transfer fees, but they have definitely tended to be when it comes to wages – if City make a loss this year in spite of the very large parachute payment the club is receiving, then the huge wage bill it operated with, in the first half of the season at least, will be a primary factor in that worrying development.
Apart from the failure to sell red merchandise to any meaningful degree, the rebrand had little direct relevance to our finances (that situation would almost certainly have changed soon if the number of people unwilling to renew season tickets had turned out to be as significant as it threatened to be mind) and much the same applied on the pitch.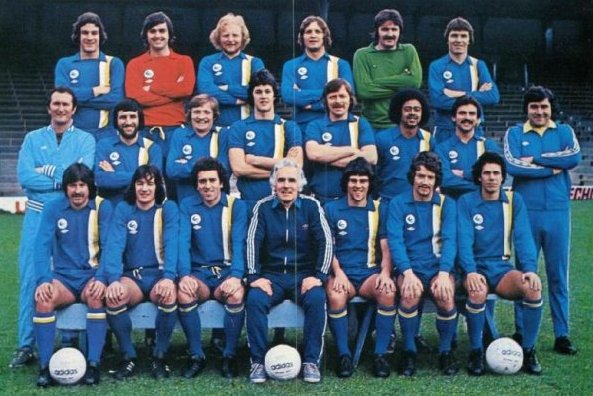 Now, I accept that Cardiff City Stadium became a much tougher place for home players to feel comfortable in during 2014 and that was almost entirely down to the rebrand, but would playing in blue have resulted in the obvious deficiencies in the team (worst possession stats in the Championship, awful ball retention stats and very low shots and crosses per game stats) disappearing?
Sorry to sound negative here and I'm not going to persist in this downbeat manner, but, despite yesterday's great news, it seems to me that there's going to be a long and difficult road to travel down before Cardiff City can become the club that what is, apparently, the fastest growing city in the UK should have.
What has changed though is that now there is a chance that it can be that club. Any football club that performs like the red Cardiff City did in 2014 is one that is on a definite downward spiral – if we had persisted with Mr Tan's re-brand, I'm convinced that sufficient numbers would have decided not to renew season tickets for 2015/16 to have made it a campaign where the only realistic ambition the club could have would be to stay in whatever division it found itself in – it would have only been delaying the inevitable though if we had managed that.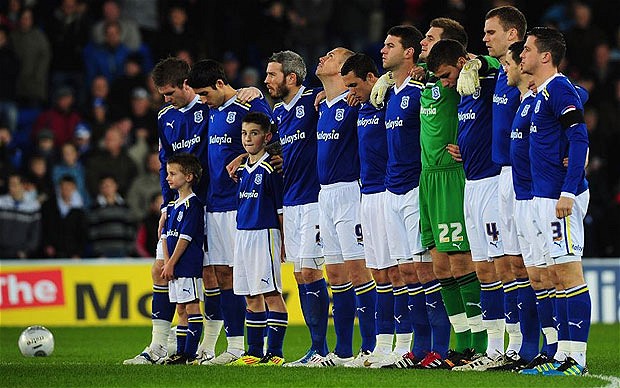 I truly hope that people don't forget in years to come what a thoroughly miserable and deflating experience going to Cardiff City matches was throughout most of 2014 – I've been through the dark days of the 80s and 90s, but I've never experienced anything like last year before and the memory of it should stay fresh in minds so that any similar such plans in the future would soon be nipped in the bud (I'd also say we have an obligation to try and help any other team unfortunate enough to have owners who are prepared to mess about with a club's identity as much as ours was).
Nevertheless, we are now at a stage where this club can be revitalised – not all of the factors that would lead to this situation can be influenced by the supporters, but there are plenty that can be.
I'd say that only about a third of our current first team squad have experienced what it is like to have a buoyant and boisterous Cardiff City crowd behind them. Now, I've been very critical of our players in recent weeks, but let's see this afternoon if they are prepared to go that extra yard and find that extra energy from somewhere if they are being backed to the hilt by their supporters – it's about time they got a reminder of, or their first experience of, what a Cardiff City crowd can really be like!
I'm still pinching myself that I'm going to be watching City play in blue at home again today – even if the result goes against us, enjoy the occasion everyone!