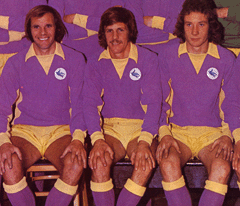 Those who make their living from the game are forever telling us punters that the league table only starts really taking shape after ten or twelve matches. Assuming they are right, this means that we are now in position where, with eleven matches played, you can start making some reasonable deductions about what has happened so far this season.
In saying that mind, based on what we have seen so far, I am very loath to state that we are the fourth best team in our league. In an inconsistent division, we have been as inconsistent as anyone with performances ranging from the sublime (Bristol City) to the ridiculous (QPR). Although there are grounds for optimism in so far as the good days have outweighed the bad days by around two to one so far, the way we have lost the games we have done does have me wondering how we will fare when our level of performance doesn't vary as much as it does now. Most games in the Championship are a grind that are often decided by single goal margins and we haven't had too many of those type of matches yet – how will we cope when matches become as much a test of character as they are a test of ability?
Looking at the different parts of the team, it seems to me that David Marshall has lived up to pre season expectations. My own feeling about him was that we had signed a good standard Championship keeper who, if not infallible, compares well with others we have had between the sticks in recent years – I reckon that opinion has been borne out so far. As for the defence, well a record of fourteen goals conceded in fourteen matches in all competitions is not bad at all, but it is hard to avoid the suspicion that it is all a bit flattering to the individuals concerned while the midfield performances tend to mirror those of the team – when they are good they are very good, but when they are bad, they are awful.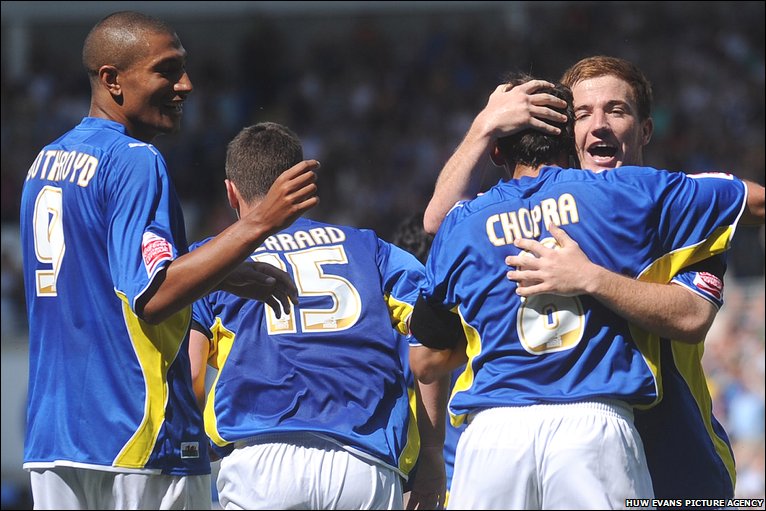 As for our strikers, well, I recognise that ten goals in the past two matches means that there is currently plenty of scope to go well and truly over the top here, but they have exceeded my expectations and I find myself wondering if there is a better strikeforce in the Championship?
I must admit that my expectations weren't too high when it came to our strikers this season. This was mostly to do with the fact that Michael Chopra had been a shadow of his former self during the second half of last season, but his performances so far have been a huge improvement on what we saw from him from mid March onwards. Also, with Jay Bothroyd maintaining the level of performance, if not the goalscoring capacity, that he showed for the majority of last season, the two strikers we have had available in recent weeks have  being doing a fine job .
When you consider as well that we have a 20 plus goal  striker from last season returning to the squad after injury and the good impression Kelvin Etuhu made before his injury, then it looks to me as if our striking options compare very favourably with any of our rivals in this league.
Of course, that is not to say that our three main strikers are the finished article by any means. In the case of Michael Chopra, it would be nice to see him scoring more consistently rather than in bursts (he has not scored in seven out of his last eight matches), Jay Bothroyd could do with more goals and very occasionally has games when his attitude could be questioned while all of the speculation that was flying around before he got injured means that there have to be questions as to Ross McCormack's level of happiness at the club.
It also should not be forgotten that Messrs Chopra (albeit hindered by injury), Bothroyd and McCormack all played pretty prominent parts in our woeful end to last season so, assuming that they are still with the club, they all have some points to prove later in the campaign.
However, as things stand now, is there are set of forwards at another club in the Championship that you would swap for ours? While I think you can question the quantity of Championship standard strikers we have, I think we are very well served on the quality front and I honestly cannot think of three strikers from another club in this division that I would swap for Chopra, Bothroyd and McCormack – can you?