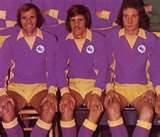 The Under 21 Development side emulated their seniors by going top of their league this afternoon with a comfortable 3-1 win over a young Ipswich Town team at a bitterly cold Cardiff City Stadium in front of what may well have been the biggest crowd for one of their matches this season. With schools on their Easter break, there was a large contingent of children present who gave enthusiastic support to the team throughout and they responded with some very watchable football in the first half especially as they took a stranglehold on proceedings.
The City side included Joe Mason, but there was no Ben Nugent, Declan John, Steve McPhail or Joe Ralls and Deji Oshilaja captained a team which I would say was not quite as strong as the ones fielded recently. However, with Ipswich, who, seemingly, have included Michael Chopra and Jay Emmanuel-Thomas in their recent Under 21 sides, arriving with a team made up of youngsters (none of whom were names I recognised), City were able to keep their challenge for the top two finish which would see them take part in the end of season Play Off's up while giving the impression they always had another gear to go to if need be.
Roadworks on Lansdowne Road meant that my usual 15 minute drive to the ground took almost double that time, so the match had been underway for a while when I arrived with the scoreboard showing City already a goal up. I was told that top scorer Etien Velikonja had got it with what this excellent Ipswich site described as a "shot from distance" after eight minutes. It didn't take long once I'd settled in my seat to see that City were dominating matters with Kadeem Harris and Kane Owen's combination down the left responsible for many of the problems an overworked visiting defence were facing. For example, Harris got to the byeline to pull back a cross which was well met by Velikonja only for Michael Crowe in the Ipswich goal to deny him with a great save and the keeper then reacted well to turn the follow up effort (which I think might have been from Kiss) aside and a few minutes later Owen's crisply struck thirty yarder forced the keeper into action again with Harris volleying the rebound wide from the edge of the penalty area.
Another run by the dangerous Harris was then stopped at the expense of a corner, but when the winger swung in a deep cross from the flag kick, Josh Yorwerth headed back for Rhys Healey to fire in from inside the six yard area to double the lead after around twenty minutes. For a time after that, City eased back a little and, although Ipswich weren't causing them too many problems, we no longer looked like creating something dangerous every time we attacked. However, five minutes before the break, the match was, to all intents and purposes, all over as a contest when City made it 3-0 with a strange goal which came about when Velikonja did well to create a shooting chance for Mason whose effort was blocked by a defender before the ball looped slowly towards goal – it looked like an easy ball for Crowe to gather, but it somehow found it's way to Filip Kiss who netted from point blank range.
At this stage, it looked like City could go on to get a bigger win than the 6-0 by which Ipswich had beaten us earlier in the season, but, out of nowhere, the visitors got back into the game in the last minute of the first half when Yorwerth went for a header which bounced over him and this allowed Timlin in on goal, his angled shot was beaten out by City goalkeeper Elliott Parish, but the ball fell to Jack Marriott (who scored a hat trick for Ipswich Under 18′s in their 4-2 win over City's youngsters on Saturday) to squeeze his close range shot in from close to the bye line.
The team had done well in the first half. At times their slick football was good enough to take your mind off the bitterly cold conditions, but the shivers set in after the break during a more low key second half which City started sloppily. Ipswich having a goal disallowed for offside after a goalmouth scramble seemed to get the team to focus a bit more, but they never came close to matching their first half domination. Ipswich had a few good attacking moments, but Parrish was never seriously tested, while at the other end, what goalmouth action there was tended to centre on Velikonja – his angled free kick was beaten out by Crowe and when the Slovenian volleyed a cross back in, Yorwerth's header flew not far wide and about ten minutes later, his shot from fairly wide out on the left hit the outside of the post.
Apart from a pretty harsh booking for Healey, there was not much else to record. Best players for me for City were Harris and Oshilaja who, as I've mentioned before, looks a very accomplished defender at this level, while I thought Theo Wharton had a fine first half, but, rather like the rest of the team, he faded a little after the break.
Anyway, City's win allowed them to go to the top of the table. This page from QPR'S offical site gives the table before this weekend and with Charlton not playing until early next month,  Cardiff have a three point lead over them, albeit they've played two games more than the London side. Charlton's remaining matches are shown here and I think they still have to be considered favourites to top the division at the end of the season. However, the good news for City is that Brentford were beaten 4-2 by QPR today  and, looking at that table on the QPR site, it looks to me that they will be all but assured of a top two place if they win their last two matches – the first of these is a rearranged match against the wurzels, who could lose to us and still possibly pip us on goal difference by winning the other six six of their seven remaining matches, on 3 April, before they finish their league season with a match at bottom of the table Barnet a week later.
N.B. Swansea won 3-2 at Bristol City today, so two more wins will definitely get us in the top two.
by The other Bob Wilson
Early last month we turned it on in front of the television cameras to beat Blackburn 4-1 at Ewood Park. At the time I hoped it would be the result and performance which signaled that we were the likely Champions of this league and, to an extent, it has turned out that way so far. I mentioned "result and performance" and in the six matches since that win, we have looked like Champions when it comes to the former. Thirteen points from a possible eighteen is title winning form – no other team in the Championship came close to matching our twelve points from the Christmas/New Year programme and wins over Leicester, Palace and Millwall were doubly important because of the damage it did them as much as the good it did us.
However, the goals for and against numbers for those six matches tell a story – we had been averaging two goals a game up to then, but that rate has been halved and we've become over reliant on our defence. With just three conceded since Blackburn and only one of them coming in the last five games, Hudson, Marshall and co have proved themselves up to the challenge and increase of pressure on them that our lack of goals has presented – so far at least. When a group of six games only provides nine goals though, it usually says something about the quality of football on offer and, although, I think we have played well, and with some fluency, in the second halves against Leicester and Palace and for the opening quarter of the Millwall game it's made for grim viewing most of the time.
Yesterday's 0-0 home bore with Ipswich was a case in point. The football on offer was as miserable as the weather – no doubt, Ipswich went home justifiably pleased with what was a deserved point and they came closest to scoring when N'Daw's twenty five yard effort hit the woodwork, but, for much of the time, their passing was really sloppy and you'd have thought that league leaders would have been able to punish them for the number of times they surrendered possession in potentially dangerous areas. Unfortunately, the trouble was we were even worse than them when it came to giving the ball away and the fact that you could count on the fingers of one hand the number of times either defence was opened up by decent, constructive attacking says all you need to know about the level of entertainment on offer.
Anybody who has watched all of our home matches since we beat Hull back in November, could not have been too surprised at what they saw from City though. Once again, we are talking about a series of six games in which results have been very good (another thirteen points from eighteen on offer), but the same 6-3 goals for and against figure only reinforces the fact that we've not been playing well in terms of performance for some time now – we've become used to singing "we're top of the league" in the last couple of months, but, when a chorus broke out during yesterday's mind numbing first half, I reacted with an incredulous "how?".
I think the time has come to ask whether the one goal a game stuff we've been coming up with lately is a more accurate reflection of our scoring potential than what we saw earlier in the season when our ability to score from defence and midfield  might have been masking a few things. Now, I spend quite a bit of time sticking up for Rudy Gestede on City messageboards, but I can't defend that showing from him yesterday. However, it's not fair to pin the blame for our recent shyness in front of goal on one player – I'd say that over the course of the whole season the scoring rate and general play of all of our strikers has not been to a level you would expect from a team with buffers of eight and ten points respectively over the sides in second and third place.
The way Craig Bellamy reacted when we carved Ipswich apart for just about the only time in the game said a lot about the strikers we are using this season. Now I thought Bellamy was superb yesterday in terms of work rate, dynamism, attitude and approach play and I retained faith throughout the whole game that he would come up with something special which could nick us the win (at times he seemed to be taking Ipswich on by himself). For all of his very many talents though, I don't think he's ever been the type of natural, instinctive finisher who is capable of putting the whole process of sticking the ball in the net together in terms of finding space, controlling the ball, knowing how much time he has, making the right decision as to what type of shot/header is required and coming up with the accuracy required on a regular basis.
In fact, it's hard to think of many of the players currently available to us who are capable of doing that. Peter Whittingham has in the past, but he seldom finds himself in those positions these days and Joe Mason has certainly suggested he has those qualities during his time with us, but they've not been seen often enough in a season where he has never able to establish himself in the team (I thought he was another one who was poor yesterday).
Mason's introduction for the second half surprised me because I had assumed that, if a change was going to be made, it would involve a like for like swap of Helguson for Gestede, but, fair play to Malky Mackay, he went for an approach which meant we had to get the ball down and play a bit more and I think it's fair to say that we caused Ipswich a lot more problems and put them under far more pressure than we did before the break. Unfortunately, although players like Craig Noone had their occasional bright moments in the second half, only Bellamy could be called a persistent threat to Ipswich with his movement and cleverness – it was mostly pretty one paced and predictable apart from him.
You'll hardly be surprised to read that Bellamy was my man of the match on a day when there weren't too many candidates for that award. Although Mark Hudson had one or two moments in the first half where he slipped below his normal standards this season, I'd say both of our centre backs did well and I thought Aron Gunnarsson put in a good all round showing in central midfield – his fine run and cross in the second half that cried out for a far post finish offered evidence that he has talents that tend to go unacknowledged amongst supporters.
If Gunnarsson did his bit in central midfield then, the question has to be asked as to why we didn't get on top in this area against a team that was not playing the 4-5-1 system that so many visiting sides do, but matched our 4-4-2 and I'm afraid that the answer has to be that we didn't see Peter Whittingham at anything like his best again. Now, it could well be asked if it's fair to put so much responsibility for how we play on one player and whether others in our expensively assembled squad should be helping out more when it comes to creativity and inventiveness, but I'm afraid it's been the case for some time now that if Whittingham plays well, Cardiff play well – it's no coincidence that our turgid recent performances have come when Whitts has not been hitting his usual levels.
I don't think it's that Whittingham has been playing poorly, but those eight out of ten performances of the autumn have turned into six out ten showings lately and if his freaksihly good set pieces deserved a nine out of ten a few months back, they only merit a seven now – there are other things that need to change for us to start turning in performances which mirror our results, but getting Whittingham back to his best would be a very big step in the right direction.
Yet, the weird thing is that, despite how negative all of the above must read, we are in a stronger position now in terms of getting automatic promotion than we were at 3 o clock yesterday. When you look at Watford's recent away form, their victory at Middlesbrough wasn't a huge shock, neither was Burnley beating Palace at Turf Moor, but I think Sheffield Wednesday's win at Hull says so much about the modern Championship. Wednesday's triumph reminded me of Ipswich's win here two seasons ago when we kicked off late in a televised game when all of the earlier results had gone in our favour – we lost 2-0 and blew a chance to establish ourselves in a second place with a handy lead over the team in third.
Now, the fact that the top four sides going into this weekend's fixtures could only pick up one point between them could be used as an argument that the 2012/13 Championship is a poor one, but couldn't it equally be claimed that Sheffield Wednesday's win in particular was proof that, unlike in many so called "strong" leagues, there is quality throughout the division. Just like Peterborough did here, Wednesday won on merit and this only emphasises what a strong position we have got ourselves into. The chasing pack are going to be taking points off each other in the coming months while also having to be aware that everyone of the current top six have dropped home points against at least one of the current bottom four so far. It'd be nice for the team to show us some of that Blackburn form again, but we are going to have a very handy lead at the top going into February – if us and Hull swapped positions, we'd be saying they were are as good as up.
by The other Bob Wilson