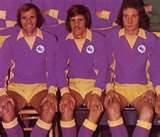 When Wales and Scotland were paired together in the qualifying groups for the 2014 World Cup, there was much talk of how the two matches would be typically British blood and thunder affairs with time and space at a premium and tackles flying in everywhere. The first game at Cardiff City Stadium in October lived up to that billing as Wales emerged from a breathless encounter played in a downpour with a 2-1 win largely down to the efforts of one man.
Gareth Bale was tremendous that night – the virtually unanimous view was that he was the difference between the two teams and when you consider his form in the weeks and months since then, it's hardly surprising that much of the media punditry before last night's game at Hampden Park was along the lines of "stop Bale and you stop Wales". Indeed,  you could be forgiven for thinking that the Scots were talking about nothing else as a procession of ex pros' were wheeled out to give their views – for example, Joe Jordan favoured a cautious tactical approach from his countrymen and in this interview Dundee manager John Brown seemed to advocate clogging the man increasingly described as the third best player in the world!
There was an added complication in that the days leading up to the match saw Bale missing training and when stories which still alluded to the virus he was, apparently, suffering from appeared on the morning of the match, I began to think that he would not be fit to start. In the event, Bale was in the Wales team for new Scotland manager Gordon Strachan's first competitive match in charge and, with the weather again playing it's part as a blizzard settled over Glasgow for the ninety minutes, everyone was prepared for another frantic Gareth Bale v Scotland encounter.
In the event, things didn't go anything like as predicted. True, Scotland stuck to the script, they seemed to have taken John Brown's interview to heart – indeed, they didn't limit themselves to just kicking Wales' dangerman, anyone in a red shirt appeared fair game! Much of what the Scots did carried the desperation of a team playing in local derby between the two sides at the bottom of the league, but Wales stubbornly refused to adhere to the role that had been created for them.
After all, how can you be a one man team when the man in question turns out to be something of a bit part player? Of course, anyone as good as Gareth Bale is will have some sort of influence on proceedings whenever he plays and he did have Wales' best first half goal attempt when he forced McGregor to beat out a shot from twenty five yards, but he played and looked like someone who had not fully recovered from the virus he had been suffering from. A knock to his ankle didn't help matters either and it wasn't a surprise when Bale didn't reappear for the second half following a muted first forty five minutes.
So, 1-0 down and without their talisman, there was no way back for Wales, right? Well, no actually, the general consensus was how on earth can a team be so dominant and still be losing – what's more Wales hadn't got on top by bettering Scotland in the up and at them, kick anything that moves stakes, they had done it by playing calm and controlled football which had the Scots chasing shadows at times in the first half an hour especially. Right from the first kick Wales imposed themselves on proceedings – the 4-2-3-1 formation they started out with mirrored Scotland's, but the difference between the two sides was a stark one, where confident Welshmen had time and options when in possession, the jittery Scots looked isolated and hurried on the rare occasions they had the ball.
If there was a criticism of Wales in the first half, then it was that nothing tangible had come of their superiority – their possession football looked good, but, in terms of chances, Scotland's isolated and more direct attacks had carried more menace. Scotland improved as the half went on (they couldn't have carried on being that bad!) and it didn't come as a complete surprise when Grant Hanley got the better of Sam Ricketts to head his side in front from a corner.
Even without Bale though, there was no reason to panic. Crystal Palace's Johnny Williams was charged with filling the Bale role on his full international debut and it is to the nineteen year old's immense credit that he did a passable impersonation of Wales' matchwinner – on this evidence, the hype regarding a young player in his first full season in the game is justified this time.
However, it was Aaron Ramsey who was at the heart of Wales' superiority, as he turned in a performance which I thought was as good as anything he has produced since his injury three years ago. Although his influence waned to some extent during the middle third when Scotland enjoyed their best period of the game, Ramsey bossed proceedings by linking things together in a deeper role than he has often filled for his country. With the selfless Joe Ledley providing fine support alongside him, Ramsey looked on his game from the start and, for someone who is often criticised for his lack of pace, revealed an ability to get clear of opponents (as in the build up to the awarding of the penalty which brought Wales level) which, if repeated consistently, will add much to his game.
Yes, Scotland weren't the best opponents, but, by the same token, Ramsey didn't have many players around him of the quality he has every week at Arsenal and with, ninety three minutes on the clock, it looked like he had steered his side to a win with a performance which would have done wonders for his confidence. Unfortunately though, there are vulnerabilities in his game which weren't there before and the contrast between his disciplinary record before and after his injury is a marked one. Ironically for someone who looks to lack self belief at times now when playing for his club, the error which led to his red card stemmed from over confidence and although he got some praise for doing the professional thing in "taking a hit for the team", it shouldn't never have come to that – it was a silly mistake which blotted an otherwise excellent performance.
With Ramsey in that form, a fit Bale in front of him and similar noteable performances from the likes of Gunter, Ben Davies, Robson-Kanu and King when he came on, Wales could have perhaps shocked Croatia on Tuesday at Swansea, but with the first named definitely out and the second named also struggling to make it, I think it's too much to expect anything against the team who I reckon will just edge out Belgium for first place in the group. However third place, with the favours it can do us when it comes to draws for future tournaments, is now a realistic target and, given what happened in our first two games,  Chris Coleman deserves credit for both making that a possibility and for the brave selection, tactical approach and manner in which last night's win came about.
With all of those medals in the Olympics and the rugby team's domination of the Six Nations Championship in recent years (climaxed by a performance against England which was the best I've seen in over thirty years), it's a good time for Welsh sport and football is playing a full part in that. Cardiff, Swansea, Wrexham (good luck to them at Wembley tomorrow) and Newport are all having fine seasons. Also, the Under 21′s began their latest European Championship campaign in a group where you'd like to think they have a decent chance of finishing in the top two with a 1-0 win over Moldova last night, but, in it's way, going to Scotland and winning in the manner they did with a side missing players like Hennessey, Matthews, Taylor, Allen and Vaughan (and having to make do without Bale for forty five minutes) is a really notable achievement – well done to all involved.
by The other Bob Wilson
If I needed proof that I was about to attend something out of the ordinary yesterday evening, it came on Radyr station when I saw a middle aged man waiting to catch the train with his daughter (she cannot have been more than about five) who was proudly clutching her Union flag. This was for an international game being played at the Millennium Stadium – strange days indeed! Once I got to Cardiff, that man and his young kid must have felt more at home than I did – there were families everywhere and if there was the usual male majority going to the match, then there wasn't much in it (I'd say the split between the sexes was something like 60/40). There was the occasional Welsh Dragon to be seen, but they were virtually lost amongst the sea of Union Jacks, while, if there was a predominant shirt colour among the 70,000 plus crowd it was GB white (it certainly wasn't the Riverside chocolate and amber I had on!).
Besides the unusual colours the crowd were wearing and the strange flags they were waving, the nature of this crowd was different as well. They were, to a man, woman and child, optimistic and good natured and, even in a game which didn't offer a great deal in terms of entertainment, they remained right behind their side throughout with barely a criticism of the team, or the individuals within it to be heard – I knew I was at a football match because that's what the twenty two young men were playing in front of me, but there were times when I had to do a double take to make sure this was the case!
To be honest, I found being part of such a crowd a strange experience. I'm not someone who gets that worked up at football matches in terms of obviously showing my feelings, but the whole occasion seemed somewhat antiseptic to me – there was nothing I could get fully committed to. Maybe, this was because I was more anti the Great Britain team concept than I thought I was – the political arguments regarding having a side drawn from the four home unions had largely passed me by because, rightly or wrongly, I just didn't think what was happening was anything else but a one off to celebrate a unique occasion. However, I had watched Great Britain play their three previous games and quite enjoyed what I thought were all decent football matches, but, even with the pretty sizeable contingent of Welsh players present, they never really felt like "my team" – quite what Scottish and Northern Irish football fans would have felt from watching the assortment of English and Welsh players picked to represent them I don't know.
As for the match itself, well on a day when the good sporting news wasn't just confined to the Olympics (City won 2-1 at Oxford thanks to a trademark Peter Whittingham free kick and a rare goal from Filip Kiss, Kevin Pietersen put South Africa to the sword with a  superb hundred in the test match and even Glamorgan won!), it has to be said that the 70,000 at the Millennium Stadium last night drew the short straw – there was little on show to justify the enthusiasm shown by the majority of a crowd desperate to be caught up in the feelgood factor that has been so prevalent in the past week.
Instead, what they got was a cagey affair where two packed midfield's ended up virtually cancelling each other out. That said, you couldn't help thinking that, even though it took penalties, the right side emerged triumphant in the end. In the first half especially, South Korea were the ones that forced the issue – GB just couldn't get going and the Koreans had twice gone close before Sunderland's Ji Dong-won  fired in a good shot which Jack Butland allowed to burst through his hands into the net. This was harsh on the Birmingham keeper who, up to then, had been having an impressive tournament (apart from some occasional poor kicking that is), but, within minutes, it seemed that Butland's error would count for nothing as two , correct in my opinion, penalty decisions by the Colombian ref threatened to turn the match on it's head.
For the first of them, Aaron Ramsey squeezed in a spot kick uncannily similar to the one he scored for Wales against Switzerland at the Liberty Stadium last autumn – even down to the keeper probably thinking he should have saved it. Goalkeepers can often have problems getting down to low shots which are quite close to their body if those shots are hit from close range, but the twelve yards from the penalty spot seems too far away for such a policy to succeed that often to me and yet when you have the ability Ramsey does, you do wonder if this is a deliberate policy on his part, because his second effort only differed in that it was hit to the other side of the keeper who was able to make a pretty simple save. Interestingly, Ramsey took a more conventional penalty in scoring during the shoot out, so, if those earlier spot kicks were a deliberate policy on his part, let's hope he has ditched it now.
What needs to be said about the Welsh playmaker though is that he was willing to stand up and be counted when it came to taking a penalty – when the first one was given, I was expecting Bellamy or Sturridge to take it, but I was not altogether surprised to see Ramsey step forward because, even if his career has not gone as he would have hoped in the last few months, one can never question his bravery as a footballer. I'm not knocking Joe Allen here (he would be my nominee for Welsh footballer of 2012 if a vote were held now), but, although he generally performs his job well (didn't think he was anywhere near his best last night mind), he plays something of a no risk game. Aaron Ramsey's role generally means that there is more onus on him to "make something happen" for his team and with that comes the risk of giving the ball away – Ramsey has to take the risks that Allen doesn't need to and, with that comes the knowledge that the critics will always be there to pick holes in his game when, as has been happening lately, it isn't quite at it's optimum level.
It was no coincidence that GB enjoyed the better of the second half as Ramsey became more of a factor after the break – most of the good things GB did going forward in the second forty five minutes saw the ex City midfielder play a part somewhere along the way, but, as mentioned earlier, defeat would have been harsh on a South Korea side who had the better of what chances were around during a a pretty even half an hour of extra time. In the end, GB's interest in this international competition ended in the same manner that so many others do when Englishmen are involved. This time it was Daniel Sturridge's turn, to be the "villain", but at least Britain's elimination should mean a resolution in the Craig Bellamy to Cardiff saga that has run all summer – Bellamy (far more subdued last night than he had been previously in the tournament) is still widely tipped to be coming home to Cardiff for 2012/13, while a decision on Kim Bo-Kyung (who spent ages jogging up and down the touchline right in front of me as he hoped, in vain, for  a chance to figure) is going to have to wait until after South Korea's midweek Semi Final (at least) with Brazil before his work permit application can be considered by the Home Office.
by The other Bob Wilson