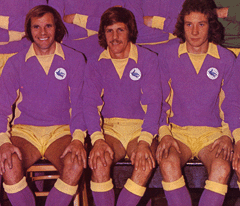 Although Saturday's win over Scotland was both welcome and enjoyable, the truth has to be that the Under 21 game played yesterday was the more important match in this international break and it is typical of Welsh football that, on the occasion when the much maligned senior team get it right, the oft praised Under 21 team stumbles.
Despite taking an early lead through Joe Allen, Wales slipped to a 2-1 defeat in Bosnia-Herzegovina. Before this game Wales needed to get one win from their last three matches, all away from home, to be virtually certain of at least qualifying for the Play Offs as one of the four best runners up. With the Bosnians propping up the table and the other two matches in Hungary and Italy, who are second and third respectively, yesterday looked the best opportunity beforehand of getting that win but even Brian Flynn was forced to admit that the better side won.
Wales came under heavy pressure after Allen's goal and goalkeeper Chris Maxwell was already becoming a hero for the team in a first half that saw the home side eventually equalise after half an hour. The game continued in the same fashion after the break, but Wales would have fancied their chances after Maxwell saved a penalty awarded around the hour mark, but shortly after that, the Bosnians got their second and, although the visitors hit the woodwork and had a few opportunities to equalise, it wasn't to be.
All is not lost though by any means, the table and remaining fixtures are shown here and, with Italy due to meet Hungary as well as both of those sides having to go to Bosnia-Herzegovina, Wales are still in a strong position in a group where all of the teams, even Luxembourg, have made a habit of taking points off each other.
Wales now face a ten month wait before completing their fixtures in a four day period in September next year. However, with the qualification process for Euro 2012 due to start at the same time, Messrs Toshack and Flynn have a decision to make as to whether some of those in the senior squad who are still eligible for the Under 21's should be released to play in Hungary and Italy.
My own view is that anyone eligible for the Under 21 team who is considered to be good enough to feature in the full international side as a member of the starting line up or to take a place on the bench should be there with the seniors. The whole point of an Under 21 team should be to develop players to a stage where they are good enough to graduate into the senior squad and, although there can be some leeway when it comes to friendlies or "dead rubbers", the full International team has to take priority at the start of any qualifying group – if this means that the Under 21's miss out next September then so be it.