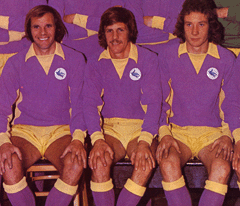 60s. Can you identify the player in this team group from the mid 60s, who would set a British transfer record shortly after the photo was taken?
70s. Name the two former City managers in this team photo from the 70s.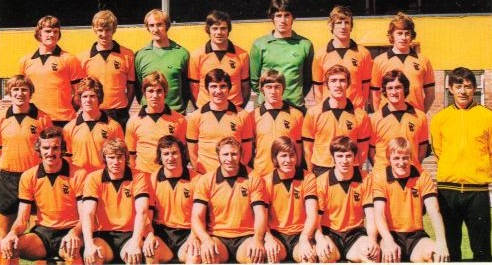 80s. This City scorer against Wolves during this decade was the youngest ever first team player at the time of his debut for the club he started his career with and averaged more than a goal every other match for us, can you name him?
90s. A little while ago I was looking at an online discussion where a Wolves team of the 90s was being debated - the man pictured here was in every selection I saw, who is he?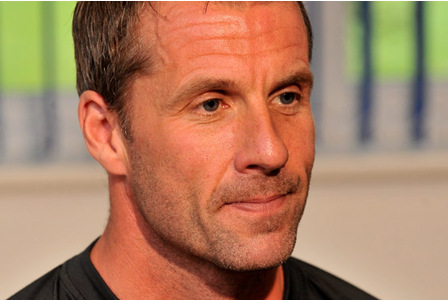 00s. City played their first competitive game against Wolves in fifteen years during this decade, who were the two players who made their debut for us that day?
10s. Which member of the Wolves team that played us in August was once reportedly seen in a pub watching his club at the time in a televised match that he had earlier been substituted in?
Answers to be posted on here tomorrow.
Answers.
60s. Second from left in the middle row is Alun Evans who in 1968 became Britain's most expensive teenage footballer when he signed for Liverpool £110,000.
70s. Kenny Hibbitt is second from the right in the middle row and Bobby Gould is three places further along to the right from him.
80s. Gerry Nardiello who was once Shrewsbury Town's youngest ever player – he scored four times in his seven City appearances during a loan spell from Shrewsbury in 85/86.
90s. Mike Stowell who was at Wolves throughout the decade.
00s. Darren Williams started in City's 3-2 away win in September 2004 and Gary O'Neil came on as a sub.
10s. Kevin McDonald, he was subbed early on in Burnley's match with Man City in 2010 and was later seen in a local pub with members of his family watching the game.