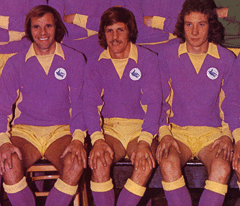 By coincidence, City are in the middle of a two game spell against sides with two of the best three websites I've come across for other Championship clubs. I've mentioned Ipswich's excellent TWDT on here before, but, as I'm, as usual, using some of their pictures in setting a quiz for a game against Wolves, it's only right that I acknowledge this site which is the best I've come across of it's type.
After a few weeks of mainly text based questions, I've gone back to pictures for this quiz, answers will appear on here on Saturday.
60s. Name the Wolves players in this picture and also which two clubs did one of them appear against City for in the following decade?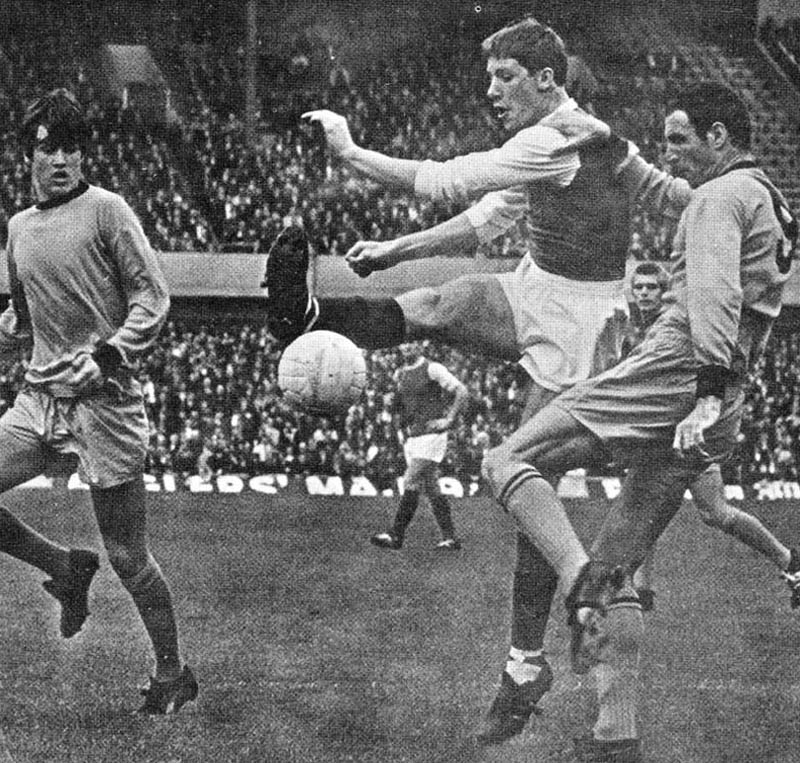 70s. Exactly the same question, name the five Wolves players whose heads you can see in this picture – the one wearing the number five shirt was an answer in a recent quiz about one of his former clubs.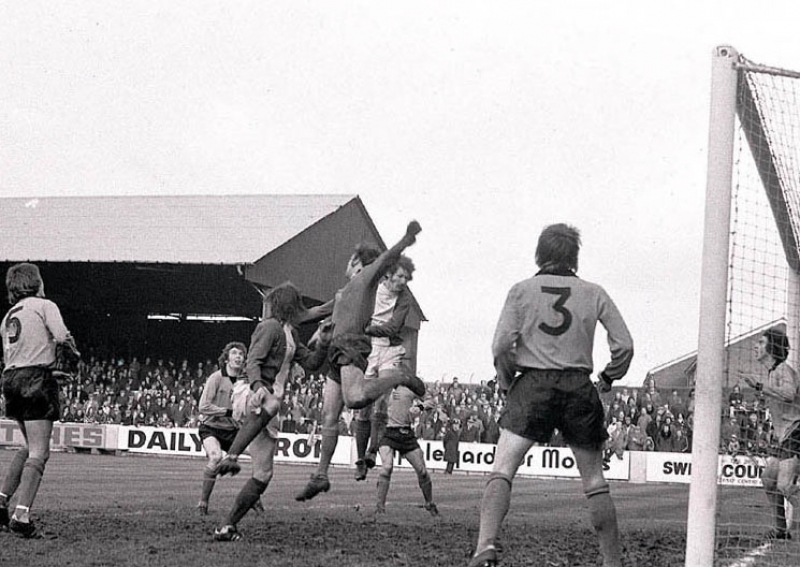 80s. You could count the number of appearances this player made for City on the fingers of one hand, but two of them were against Wolves during this decade, can you name him – he was never given a professional contract, but did stay on at the club for a while as a youth coach.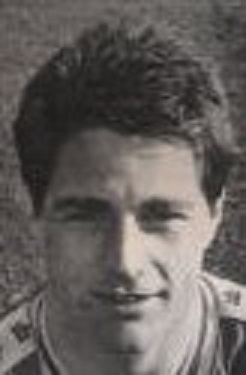 90s. Wolverhampton was the furthest north the player pictured got in a five team career which ended with the Molineux club – the fact that career lasted fourteen years, but he didn't manage three hundred senior  appearances rather gives the clue that injury, which eventually forced his retirement, was never too far away, can you name him?
00s. The 16 man Wolves squad for their 2-0 FA Cup loss to City in February 2008 contained thirteen players who represented their country at senior level, can you name them?
10s. Which member of the last Wolves squad to face us is currently playing for the Bluebirds?
Answers
60s. Derek Dougan, Peter Knowles and Alun Evans, who moved on to Villa and Walsall in the 70s..
70s. Gary Pierce is the goalkeeper, long serving full backs Geoff Palmer and Derek Parkin are guarding the posts, Derek Jefferson is wearing the number five shirt and it's Peter Withe who looks to have lost the man he was supposed to be marking!
80s. Gary Davies was a striker who was signed from Sully on a non contract basis during the 86/87 season, he came on as a sub in a 1-0 home defeat in Associate Members Cup by Wolves and about six weeks later, in January 87, he came on for Paul Wheeler in another defeat at Ninian Park, this time by 2-0, for Paul Wheeler.
90s. George Ndah.
00s. Wayne Hennessey (Wales), Gary Breen (Ireland), Michael Gray (England), Kevin Foley (Ireland), Seyi  Olofinjana  (Nigeria), Darren Potter (Ireland), Kevin Kyle (Scotland), Jay Bothroyd (England), Andy Keogh (Ireland) all started, while Darren Gibson (Ireland), Freddie Eastwood (Wales) and Steven Elliott (Ireland) all came on as subes – Dave Edwards (Wales) was an unused sub). The only non internationals in the Wolves squad that day were Jody Craddock, Karl Henry and reserve keeper Graham Stack.
10s. Wolves had goalkeeping issues when they came here in December and teenager Harry Burgoyne was pressed into action for them. Wolves' second choice keeper that night was John Flatt who is now on loan to Barrow (nicknamed the Bluebirds) for the rest of the season.